What Downtown Condos Cost Around the World
In an annual international ranking of average downtown condo prices, Toronto places in 11th behind other world-class cities including New York, London, and Paris.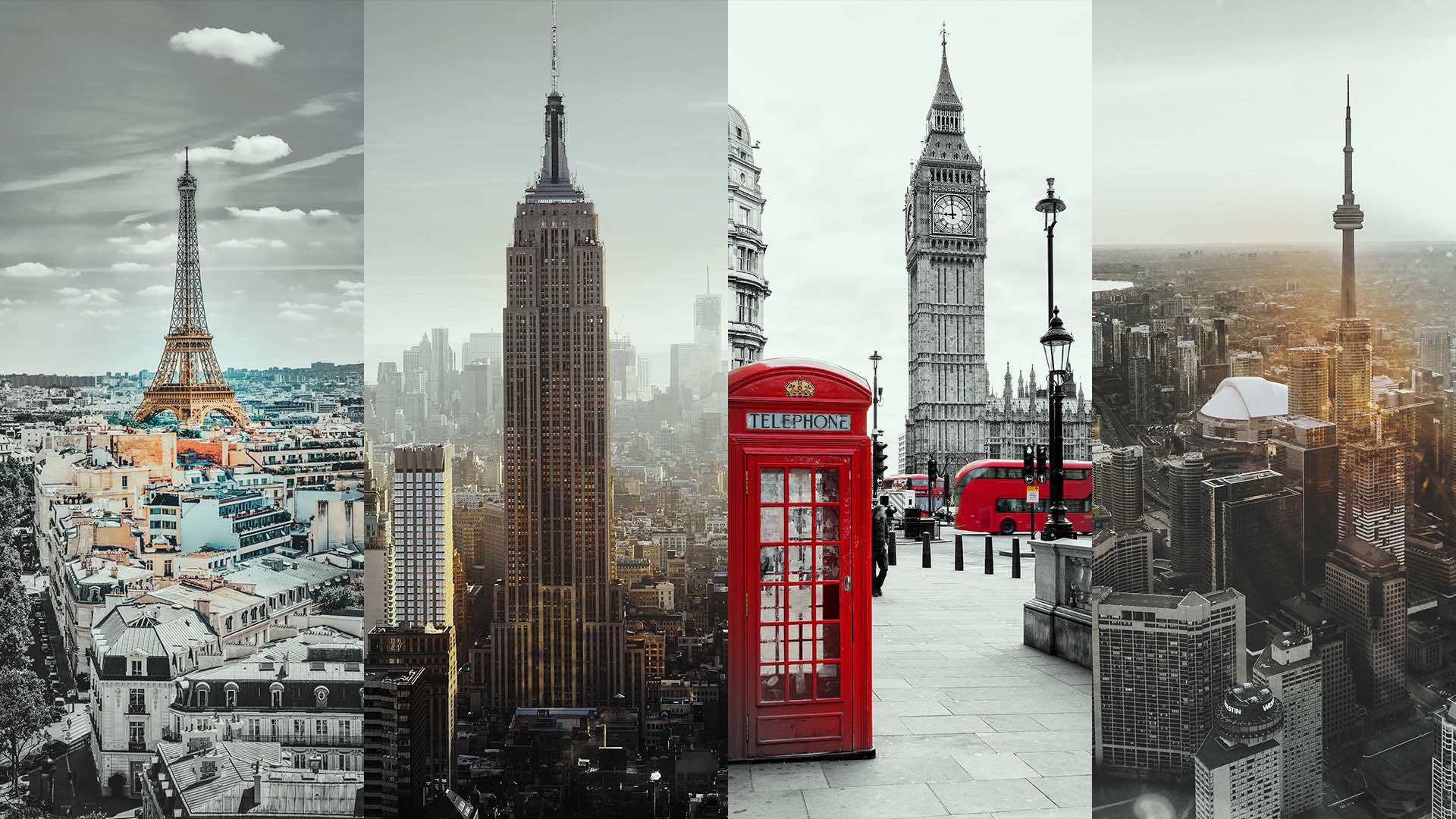 On a per-square-foot basis, Paris, New York City, and London all have more expensive downtown condo markets than Toronto.
There's no denying that the Toronto condo market is pricey, but at least 10 other global cities have more expensive downtown cores, research suggests.
With an average price per square foot of $854, Toronto takes the 11th spot in National Bank's survey of 25 worldwide condo markets, which was conducted in June and is included in the bank's latest Housing Affordability Monitor, published on March 7. 
"We wanted cities that had somewhat diversified economies with workforces that were somewhat similar."
The study provides a glimpse of how Toronto's condo market stacks up against the high-rise segments of other famous cities, like London, New York, and Paris and is a sobering reminder that housing costs could always be higher.
How the Rankings Work  
National Bank economists come up with the rankings by first scanning the condo listings across international markets. They look only at units that are about 700 square feet, plus or minus 200, depending on what's typical for each market. For example, around 500 square feet is closer to the norm in Tokyo, whereas 900 square feet more accurately reflects somewhere like Los Angeles, notes National Bank Economist Kyle Dahms. They also limit their search to properties within several kilometres of a city's core. "It's certainly downtown," Dahms says.
National Bank then ranks the cities based on the average asking price per square foot (in US dollars) after dealing with the challenges that come with trawling foreign listings, such as language barriers. "It requires a bit of angling," Dahms, who co-authored the report, tells digital real estate platform Wahi.
Only One Canadian Market Cracked the Top 10 
Stealing the ninth spot, Vancouver was the lone Canadian entry among the 10 most expensive downtown condo markets included in the survey:
Hong Kong ($3,198 per square foot)

New York City ($1,618 per square foot)

Tokyo ($1,514 per square foot)

Boston ($1,175 per square foot)

San Francisco ($1,146 per square foot) 

Paris ($1,072 per square foot)

London ($1,061 per square foot)

Berlin ($1,045 per square foot)

Vancouver ($878 per square foot)

 Sydney ($860 per square foot)
Toronto Is Still More Expensive Than Seattle, Los Angeles, Chicago, and Others  
The 25 cities included in the ranking don't necessarily reflect what the 25 most expensive cities in the world are. National Bank wanted to ensure the Canadian housing market was properly represented, so eight of the country's biggest cities were included (hence the inclusion of a more affordable market like Quebec City).
We put the real back in real estate.
Join Wahi today and find out how easy it is to get real estate in Canada.
As for the rest of the condo markets on the list: "We wanted cities that had somewhat diversified economies with workforces that were somewhat similar," explains Dahms. "They were all desirable places to live."

Here's a look at the bottom 15 cities, led by Toronto:
11. Toronto ($854 per square foot)
12. Seattle ($766 per square foot)
13. Stockholm ($724 per square foot)
14. Los Angeles ($722 per square foot)
15. Montreal ($641 per square foot)
16. Rome ($616 per square foot)
17. Auckland ($544 per square foot)
18. Miami ($552 per square foot)
19. Ottawa ($530 per square foot)
20. Edmonton ($376 per square foot)
21. Chicago ($366 per square foot)
22. Calgary ($355 per square foot)
23. Quebec City ($300 per square foot)
24. Winnipeg ($226 per square foot)
25. Houston ($191 per square foot)

Become a Real
Estate Know-It-All
Get the weekly email that will give you everything you need to be a real estate rockstar. Stay informed and get so in the know.
Yes, I want to get the latest real estate news, insights, home value
estimates emailed to my inbox. I can unsubscribe at any time.