Wahi's Weekly Roundup of Top Real Estate Stories
Toronto condos, mortgage rates, housing starts and more.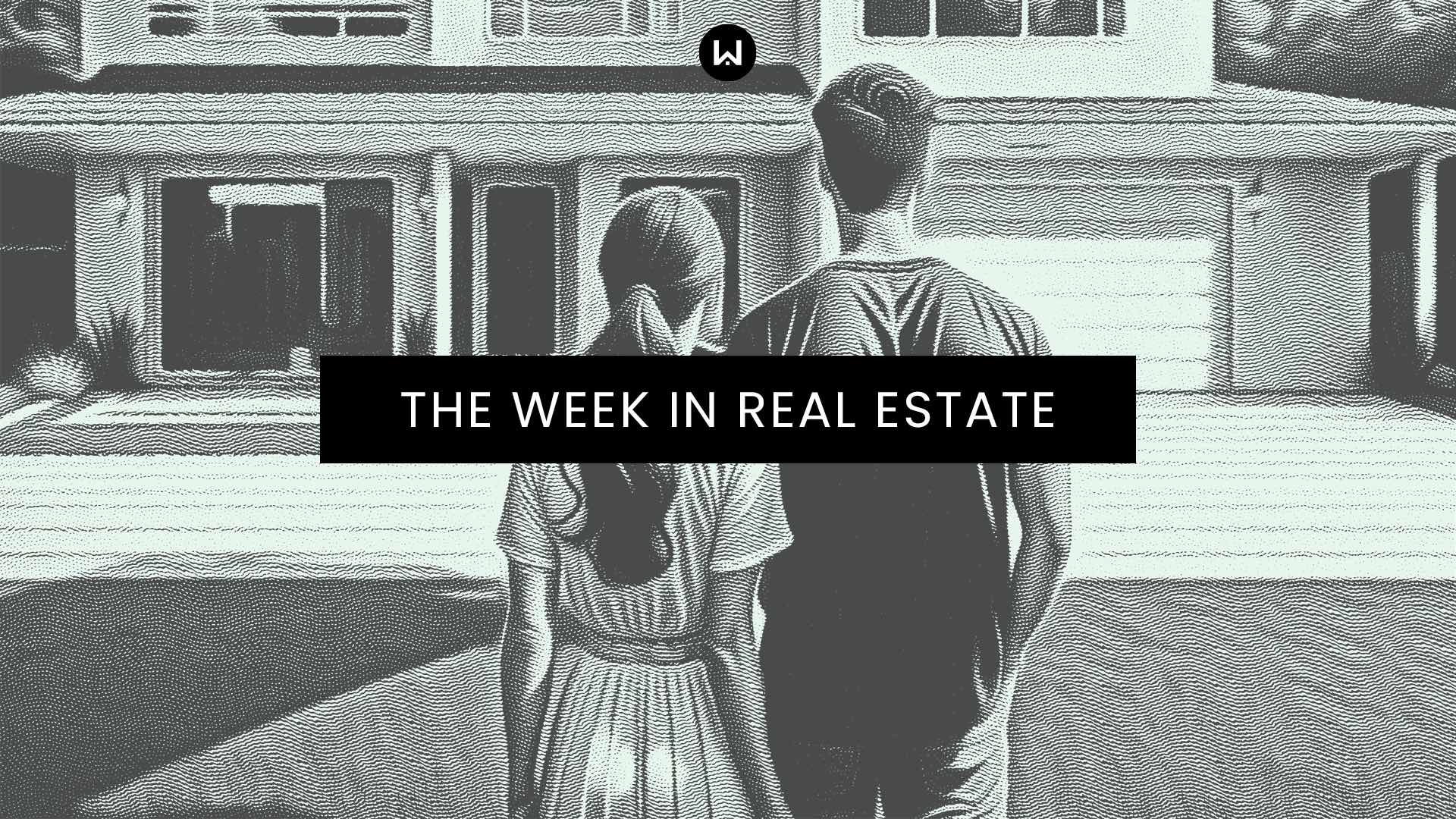 Every Friday, Wahi brings you the most important real estate stories from the past week.
Toronto Condos No Longer a Fool-Proof Investment  

It may be time to buy that lottery ticket because the impossible has happened: for the first time ever Toronto condo investors lost money. According to a study by Urbanation and CIBC Economics a majority of pre-construction condo investors were cashflow negative and some by a lot. Thanks to higher interest rates, the average landlord spent $223 per month last year to cover the difference between rent and ownership fees — and $400 in the first quarter of 2023. In fact, about 14% are losing $1,000 monthly, challenging the conventional wisdom that Toronto real estate is always a sound investment.  
"Now the most popular choice [for mortgages] is a fixed rate of one to three years, as homeowners bet on interest rates falling sooner than later."
Five-Year Terms Are So Pre-Pandemic
An unprecedented housing market has led to yet another unprecedented trend. Until recently borrowers typically chose between two mortgage structures: five-year fixed, or five-year variable. Now, most are opting for neither. According to a new report by CMHC less than 15% of borrowers opted for the classic five-year fixed between September 2022 and January 2023, while less than 20% took on a five-year variable, the most popular option in more precedented times. Now the most popular choice is a fixed rate of one to three years, as homeowners bet on interest rates falling sooner than later.   
Short-Term Fixed Rates Are Getting More Popular, and Expensive      
The mortgage term structure that Canadians are turning to for relief in this high-interest-rate environment is also getting more expensive. Canadian Mortgage Trends reported Monday that BMO, RBC, CIBC and other lenders increased their posted fixed rates over the last two weeks. The move comes in response to a surge in the Government of Canada 5-year bond yield, which reached a 14-month high of 3.58%, up 70 basis points from earlier this month. That's translating to higher fixed-rate mortgages, especially for one to three-year terms, with banks upping rates by up to 65 basis points.    
Ontario Landlords Have Reached a Breaking Point      
Disputes between landlords and tenants are starting to get ugly; even deadly. Police blame a gruesome double homicide in Stoney Creek, Ont., last weekend on a feud between a landlord and the tenants he is accused of murdering. Though the Landlord and Tenant Board (LTB) says it had no record of a dispute between them the incident has nonetheless flared tensions that have long been simmering. The LTB is struggling to manage a backlog of 38,000 applications, with disputes going unanswered for up to two years. Now landlords are planning to protest outside of Queens Park on Monday. 
We put the real back in real estate.
Join Wahi today and find out how easy it is to get real estate in Ontario.
Home Builders Are Slightly Less Pessimistic        
The country might be desperate for new homes, but between rising costs, slower sales, and high interest rates, the construction industry hasn't been all that jazzed about building them. That sentiment now appears to be improving, but only slightly. According to the Canadian Home Builders' Association builder confidence rose in Q1 for the first time since reaching record lows at the start of 2022 for both single family and multi-family residences. The CHBA attributes the increase to the interest rate hike pause, but warns the market remains slow, which will result in fewer housing starts in the months ahead.

Ready to Be a Real Estate Rockstar?
Get so in the know on everything real estate, from the latest housing market trends and stories, to insider tips and tricks.
Yes, I want to get the latest real estate news, insights, home value estimates emailed to my inbox. I can unsubscribe at any time.