10 Emerging Tech Trends in Real Estate
An in-depth look at the top digital trends shaping the future of real estate.
By Emily Southey | 20 minute read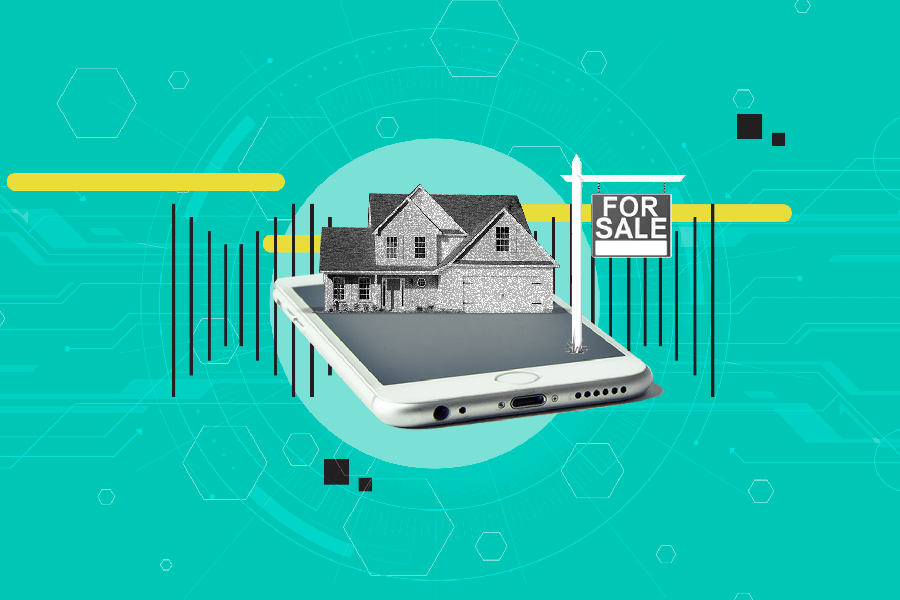 Technology has transformed the real estate industry as we know it. Although the industry was relatively late to the digitization game, it is quickly making up for it. In the last decade alone, real estate has embraced everything from artificial intelligence to blockchain technology. From the way realtors do their jobs to the way homes are built, there is no aspect of the real estate industry untouched by tech. And the benefits of technology in real estate are endless, making homebuying and selling more transparent and easier to navigate than ever before. Below, we examine a wide range of digital trends in real estate, some of which have already taken hold. 
–
1. Artificial intelligence
Artificial intelligence (AI) has become commonplace in nearly all industries, including real estate. Companies are increasingly releasing AI-based services that can simplify real estate transactions and provide reliable market forecasts. For example, AI technology is now able to predict, with nearly 100% accuracy, the prices for buying and renting a home in different parts of a city. This is useful for the purchase of both residential and commercial properties, allowing homebuyers to find the best options on the market. 
 –
AI has also been embraced by some of the biggest house-hunting websites. These websites leverage AI to help users find homes and mortgages that meet their needs and budgets. For example, AI can help match prospective homebuyers with properties that it thinks will be appealing to them, based on previous search behaviour and preferences. Some websites even offer advanced analytics tools and loan default predictors, further assisting with the homebuying process. Specifically, analytics tools can help set income and growth goals for the buyer, while the latter is capable of assessing risk and can make accurate predictions to ensure the property will be a profitable investment for the buyer. 
 –
Of course, artificial intelligence has also been embraced by realtors. Many realtor websites now use AI-powered conversation chatbots to initiate conversations and respond to inquiries instantly. This assists with the process of capturing and engaging online leads. Through natural language processing, AI-powered chatbots are even capable of managing the initial stages of working with a potential client. This means that consumers can receive answers to their questions 24/7, making it more convenient than ever before to connect with a realtor.
–
2. Online real estate marketplaces
Speaking of house-hunting websites, online real estate marketplaces is another emerging real estate technology trend. While online marketplaces are nothing new, they are only growing in popularity, which is why they are worth mentioning. Nowadays, the majority of homebuyers begin the homebuying process by searching online. Specifically, buyers are using websites or mobile applications in their searches. In fact, it's now reached the point where in-person meetings between realtors and prospective homebuyers are no longer the number-one way that people search for a home. Instead, they take to the internet, where they can conveniently search for homes on intuitive websites that use AI technology to make shopping for a home easier than ever before. These websites allow users to refine their search by a number of important factors including size, price, neighbourhood, or amenities. Plus, most online real estate marketplaces listings include professional photos and even virtual tours of a property. Users can gain access to all of this without ever speaking directly to a realtor. If they decide to visit a house in person, they can easily be connected with a realtor to set up a showing. There's no denying e-commerce is taking over. Even if most homes are still bought and sold in person, there's no denying that a significant portion of the homebuying process is now completed via online real estate marketplaces. 
–
3. Big data and data management
Data is powerful in any industry, but especially in real estate. Since there is no centralized national system for realtors in Canada, it is startups that are leading the way in this emerging trend. Applications are already in development that can analyze a huge amount of real estate data to provide invaluable information. For example, a data management app might be able to process huge amounts of information that show the level of reliability of a developer and their buildings, helping buyers make an informed decision before purchasing a property. The new information can also help homebuyers and sellers avoid overpaying for a home in a bidding war. Plus, data management tools are already being used to predict a consumer's behaviour or decisions, narrowing down search recommendations based on these patterns. 
"Applications are already in development that can analyze a huge amount of real estate data to provide invaluable information, such as helping homebuyers avoid overpaying for a home in a bidding war."
4. Digital twins
Digital twin technology is another emerging trend in real estate. A digital twin is a digital representation of a physical asset, such as a home, that allows for predictive modelling. It essentially provides prospective homebuyers with an opportunity to explore a property in greater detail. For example, digital twin technology means that buyers could access a 3D digital model of each property they consider buying. Applications that create these digital twins can even predict the environmental conditions that a particular property will be able to withstand, ranging from earthquakes to tornadoes. It can also help people better understand the current conditions of buildings, as digital twins may reveal existing and potential damage.
 –
Further, digital twins can be useful to property developers, as well as homebuyers. During the construction phase, this technology can help the developer understand how safe their project will be. Digital twin technology may play a crucial role in preventing the collapse of buildings.
–
5. Real estate automation
Automation has entered the real estate industry, and it's not going anywhere. One example of how automation has impacted real estate is through advertising. Advertising campaigns for new listings can now be generated automatically using advanced software systems. These systems are capable of displaying ads to targeted audiences and providing real-time statistics, such as views, clicks, and demographics (age, gender, location) to realtors. Advertising automation makes it easier for realtors to understand consumer buying patterns, allowing them to focus on the homes of greatest interest to prospective homebuyers. 
 –
Beyond advertising, robotic process automation is also taking hold in the industry, transforming the way consumers communicate with realtors. An example of robotic process automation is where an AI-powered virtual assistant or robot interacts with a consumer online in the same way a human would. This automated assistant can respond to frequently asked questions, as well as connect a client with a real agent should a lengthier discussion be necessary. This allows consumers to engage with realtors around the clock. Through robotic process automation, real-time chat, file sharing, and transaction tracking will also be possible. Other administrative tasks in real estate may also become automated. For example, this smart technology allows consumers to schedule showings, send maintenance requests, and complete routine services. 
–
6. Augmented and virtual reality tours
Thanks to augmented and virtual reality, real estate companies are now able to offer remote property showings to prospective homebuyers all over the world. For example, buyers searching many online real estate marketplaces will be pleased to find that 3D home tours accompany many of their listings. Construction companies and developers are also starting to embrace this technology because they know that it helps them sell homes or apartment units before the building is complete. With these types of video tours, potential customers see what they can buy before it's built. Using this technology, companies can create detailed digital renderings of what the finished project will look like, even incorporating personalized design elements.
 –
Even for properties that are complete, virtual reality and 3D modelling allow consumers to view a property without ever setting foot in it. Whether they're on vacation or don't currently reside in the same city or country where they are looking to buy, augmented and virtual reality allows clients to shop for a home and feel confident in their purchase thanks to these models. Companies also use drones to capture aerial photography of buildings, which tend to be visually captivating, further attracting the attention of prospective homebuyers. Drones can provide footage that realtors or developers would have never been able to obtain in the past (or at least not easily or inexpensively). Drones have made elevated imagery not only possible but affordable, helping realtors market their properties in an exciting new way.
 –
Further, from a realtor's point of view, showing homes has never been easier or more convenient. That is because technologies like drones, virtual reality, and augmented reality, have made it possible for prospective buyers to view a property and feel like they're there in person, without leaving the comfort of their home. And thanks to the level of detail these 3D models and virtual tours provide, a realtor can still "walk" the buyer through the home, showing them every nook and cranny, in the same way they would if they were there in person. Therefore, remote tours made possible by virtual and augmented reality have changed the landscape of the real estate industry.
Listings updated every 15 minutes
New listings alerts sent to your email
19 years of sold price history
Sold comparables for every listing
Sign UP
7. Internet of Things (IoT)/Smart home devices
Another emerging digital trend in the real estate industry is smart home or IoT devices. This trend relates to the properties themselves but is nonetheless an important one. IoT devices are nothing new, but it's only recently that they've made their way into real estate. IoT devices are those that connect everyday objects, such as thermostats, with the internet, allowing them to send and receive data. Homebuyers are increasingly attracted to properties outfitted with smart devices. In the case of IoT smart home devices, sensors and computing technology are embedded in devices we use every day in our homes. These devices simplify our daily lives, allowing homeowners to adjust the lighting or schedule a parcel delivery ⸺ all with a few clicks on their smartphone. 
 –
Many homebuyers purchasing pre-construction homes are requesting that smart home devices be built in. These devices can be remotely controlled through a smartphone or tablet and promote energy efficiency, making them both convenient and cost-effective. Nowadays, smart home devices range from thermostats to security cameras. In fact, there are smart home devices in practically every home improvement category, and developers are increasingly incorporating them into new build and renovation projects to meet the needs of modern homebuyers. A few examples of smart home devices can be found below. 
–
(It's important to note that smart home devices rely on a strong WiFi network to function. Therefore, to properly leverage this technology, you will need to have a good internet connection. 5G is generally recommended owing to its faster download speeds and greater bandwidth.)
–
Smart lighting solutions
When you think of smart lighting, you might think of LED light bulbs, but smart lighting now goes way beyond that. Smart lighting technology now allows homeowners to control lights through their smartphones. Automated lighting solutions, including smart lights that have built-in sensors and can be remotely controlled, in combination with LED bulbs, can significantly reduce energy consumption, saving you money on your monthly utility bill. Realtors should embrace homes with smart technology features and be sure to highlight the financial and environmental benefits of homes equipped with smart lighting.
–
Smart smoke detectors
Homes are supposed to have working smoke detectors. But traditional detectors rely on homeowners to keep them functioning by regularly replacing their batteries, which even the most organized among us may forget to do. Missing or disarmed smoke detectors pose a major safety risk in homes. Luckily, smart smoke detectors have arrived and they have capabilities well beyond their predecessors. First, smart detectors are designed to detect both smoke and carbon monoxide, eliminating the need for two separate detectors. Second, smart detectors can be synced to your smartphone and will send you alerts if they detect anything out of the ordinary. For example, you will receive an alert anytime an alarm is activated. The alert will tell you which device in your home was activated, whether it was activated due to smoke or carbon monoxide and the severity level of the smoke or carbon monoxide detected. Plus, these detectors will remind you to replace the batteries anytime they are low. In the event of an emergency, such as a fire, some smart smoke detector systems will even give you instructions on how to handle the fire.
–
Smart thermostats
Smart thermostats offer a mix of financial and environmental benefits to homeowners. These thermostats can sense when people are in the home versus when the home is empty and adjust the temperature accordingly. Smart thermostats can also be synced to the WiFi so you can control them from your smartphone. For example, if you know you won't be home until later one night, you can program your thermostat so that it only turns on the air conditioning half an hour before your new arrival time. Smart thermostat apps also store usage history, so you can review how much you used your heating or air conditioning in any given period of time.
–
Smart locks
Smart locks are not only more convenient than traditional locks but they may also be more effective. So when it comes to securing your home, smart locks are an excellent solution. These types of locks are WiFi or Bluetooth-enabled and link to your smartphone. They will detect when you, or anyone else, arrive at your house and often have built-in cameras. Smart locks can be programmed to allow certain guests into the house, such as family members, neighbours, or contractors, and can even be locked or unlocked remotely. 
–
Solar Panels
Solar panels are one final example of smart home devices. Not only are solar panels smart in the traditional sense, in that purchasing them is a smart decision thanks to the convenience, financial benefits, and environmental benefits they offer (they allow your home to run off of its own personal energy source!). But they are also smart from a technology angle. Smart junction boxes now allow homeowners to monitor the performance of their solar panels and even turn off individual panels or groups of panels in emergencies. With the rise of climate change, homebuyers are increasingly looking to renewable sources of energy, such as solar energy, to power their homes. 
–
8. Blockchain technology and real estate transactions
At its most basic, blockchain technology is a trusted and secure system of recording information. It is known for being extremely difficult (if not impossible) to hack, which greatly reduces the chance of fraud or a data breach. Blockchain can be used to store data and keep a record of all digital transactions and contracts, as well as to automate, accelerate, open, and track transactions. The records it keeps of all verified transactions are unchanged, so users can be sure that their confidential blockchain records are only available to those to whom they grant permission. The level of security and efficiency blockchain offers, especially as it pertains to transactions, is why it is increasingly being used in the real estate industry. 
 –
One real estate process blockchain technology is disrupting is contracts. Some real estate companies have incorporated the use of smart contracts into transactions with clients. Smart contracts are those developed off of the blockchain. What this means is that the blockchain is used to input and create contract conditions using a highly advanced algorithm. Once the recipient (such as the buyer or seller) meets the terms and conditions laid out in the contract, the contract is automatically activated. Another benefit of blockchain technology in real estate is that it eliminates the need for verifications from banks, which can slow down the homebuying process. Smart contracts ultimately provide a much-needed solution to the security issues posed by signing contracts digitally. They not only allow for the contracts to be signed and transactions to be completed from any device anywhere in the world but they enable the safe and secure signing of such documents. 
9. CRM software
Customer relationship management (CRM) software has taken over all industries, from automotive to retail. And now it's being used in real estate, allowing realtors to track leads, manage contacts, store data, and review progress made with potential leads. CRM software has a wide range of capabilities, from marketing and sales to customer service. This makes it an invaluable tool for realtors. However, it also has plenty of benefits for consumers. Thanks to CRM, consumers can communicate with realtors 24/7. No matter where they are in the world or what time of day it is, they can contact a realtor through an AI-powered chatbot. Overall, real estate CRM software facilitates better communication between realtors and consumers, making it more convenient than ever before for clients to speak with realtors. 
–
10. Digital mortgages
One final emerging real estate technology trend is digital mortgages. Thanks to technology, mortgage lenders now offer online tools, enabling consumers to complete mortgage loan applications from the comfort of their homes. The benefits? Digital mortgages simplify the mortgage loan process, allowing consumers to avoid the hassle of applying for a loan in person, saving them time and energy. In the years to come, online mortgage loan processes and mortgage lender apps will become the norm. Ultimately, real estate technology is making it easier for consumers to finance or refinance their home purchases. 
–
Why realtors should embrace technology
Why should realtors embrace technology in 2022? The answer is clear: technology is the way of the future for the real estate industry. Therefore, the only way to keep up is by embracing technology. Technological advancements offer so many benefits to consumers, from improved client service to simpler, more transparent processes. If realtors want to continue to help the next generation of homebuyers purchase homes, they need to embrace technology. It's as simple as that. The research overwhelmingly indicates that homebuyers are relying on technology for all aspects of the homebuying process, from searching for properties to closing the deal through a digital transaction. Homebuyers are even using the internet to search for realtors. Though this transformation can feel overwhelming, especially to realtors of older generations, there is so much to gain from embracing technology. 
–
The future of real estate technology
Real estate technology has changed everything, and there's no going back. The only way through is forward, which brings us to the future of real estate technology. Homebuyers are only going to become more reliant on technology and thus more demanding. Plus, as the global population grows, which it is expected to, this will further drive the demand for homes. New generations, even more so than millennials, are likely to take advantage of real estate technology. Therefore, realtors, brokerages, developers, and real estate tech startups must continue to innovate to remain competitive and serve current and future clients at the level they're expecting. 
–
Real estate technology startups
Real estate technology startups will be leading the way when it comes to new and emerging technologies, such as AI and big data. These areas, once fully realized, will allow companies to automate all aspects of the real estate journey. For example, the demand for virtual tours will only rise, and eventually, they will be integrated on both leasing and buying platforms. 
–
Competition in real estate
Thanks to technology, the real estate market is only going to become more competitive. For example, you might find low mortgage rates and not enough properties to keep up with demand (which is already a problem in many parts of the world). In some urban areas, bidding wars will drive price growth, but eventually, the supply will catch up to the demand, stabilizing the market and leading to a cooling-off period. Meanwhile, competition among real estate technology companies will undoubtedly lead to better services for consumers. New online real estate marketplaces will continue to pop up and existing services will continue to expand their features, making the real estate market more transparent and easier to navigate.
–
Non-traditional business models
Non-traditional business models are another trend defining the future of real estate technology and the real estate industry. New business models leverage modern technology to make buying and selling property easier using automated valuation models. It is predicted that non-traditional business models in the real estate industry will only grow, with future platforms offering automated buying and leasing experiences or startups creating apps that allow people to buy homes through virtual realtors.
–
Influences on the real estate industry
Despite the growth of technology in the industry, there are several external factors that are likely to influence the future of real estate. Some of these potential influences include: 
 –
the economy (job and income growth, availability of qualified labour, interest rates, and the availability and cost of capital);
politics (the political landscape and changing government budgets); and
development issues (e.g. construction costs and the cost of construction materials).
Frequently Asked Questions
How is technology impacting the real estate market?
There's no denying that technology has had a profound impact on the real estate market. From homebuyers to developers to realtors, tech has changed the landscape of real estate forever. Millennials are the first generation to take advantage of the digitization of real estate in a large-scale way, and there's no turning back. For example, an Ipsos survey conducted last year for the Ontario Real Estate Association found that 45% of Ontarians begin the homebuying process by searching online for homes. This is in stark contrast to the mere 14% that said they started the process by contacting a realtor. Beyond shopping for a home online, homebuyers are using the internet to search for a realtor. The Ipsos survey revealed that roughly 88% of people looking for a realtor consulted the broker's website or social media. In 2017, a NAR survey found that 99% of millennials in the United States used the internet to search for general homebuying information. This is twice the rate of the baby boomer generation. As you can see, PropTech (property technology), such as virtual home tours and online real estate marketplaces, is rapidly changing the industry. The new digital-first approach to real estate isn't going anywhere. 
Will technology take over traditional real estate?
Technology has already taken over traditional real estate, as it has nearly every other industry in the world. Consider the way homebuyers shop for homes. Younger generations are using online real estate marketplaces more than ever before. But more than the way buyers search for homes, technology has impacted how we sign real estate contracts and complete transactions, the types of homes we want to buy, and how we communicate with realtors. There are few areas of the industry untouched by technology. 
That said, technology has not taken over every aspect of the real estate industry. Many traditional elements still exist, such as working with a realtor and visiting homes in person before buying them. These elements are vital to the real estate industry and while the way we book showings or search for a realtor may change, the need to see a home in person or seek advice from an industry professional likely isn't going to change anytime soon. Overall, technology's role in the real estate industry is nothing to fear. Rather, it should be embraced for all the benefits it provides. 
Will real estate be automated?
Many aspects of the real estate industry are already automated, from smart contracts and chatbots to automated advertising campaigns sent by realtors. Artificial intelligence has facilitated a rise in real estate automation unlike anything seen before.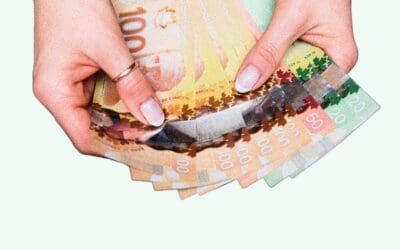 Many Canadians who have yet to renew their mortgages will be making higher mortgage payments when they do.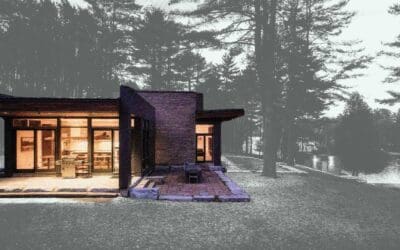 With summer's official start here, Wahi scanned the real estate listings around cottage country to showcase outstanding vacation homes.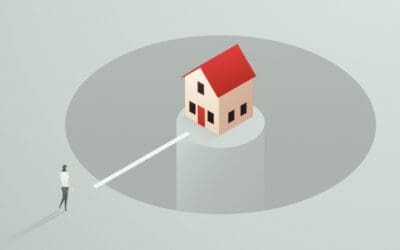 If you're buying and selling a home at the same time, here's everything you need to know about bridge loans.