Almost Every Single Ottawa Neighbourhood Is in Underbidding Territory
Wahi compares the differences between median list and sold prices for all homes, including condos and houses, in the Ottawa housing market to determine which neighbourhoods are in overbidding or underbidding territory.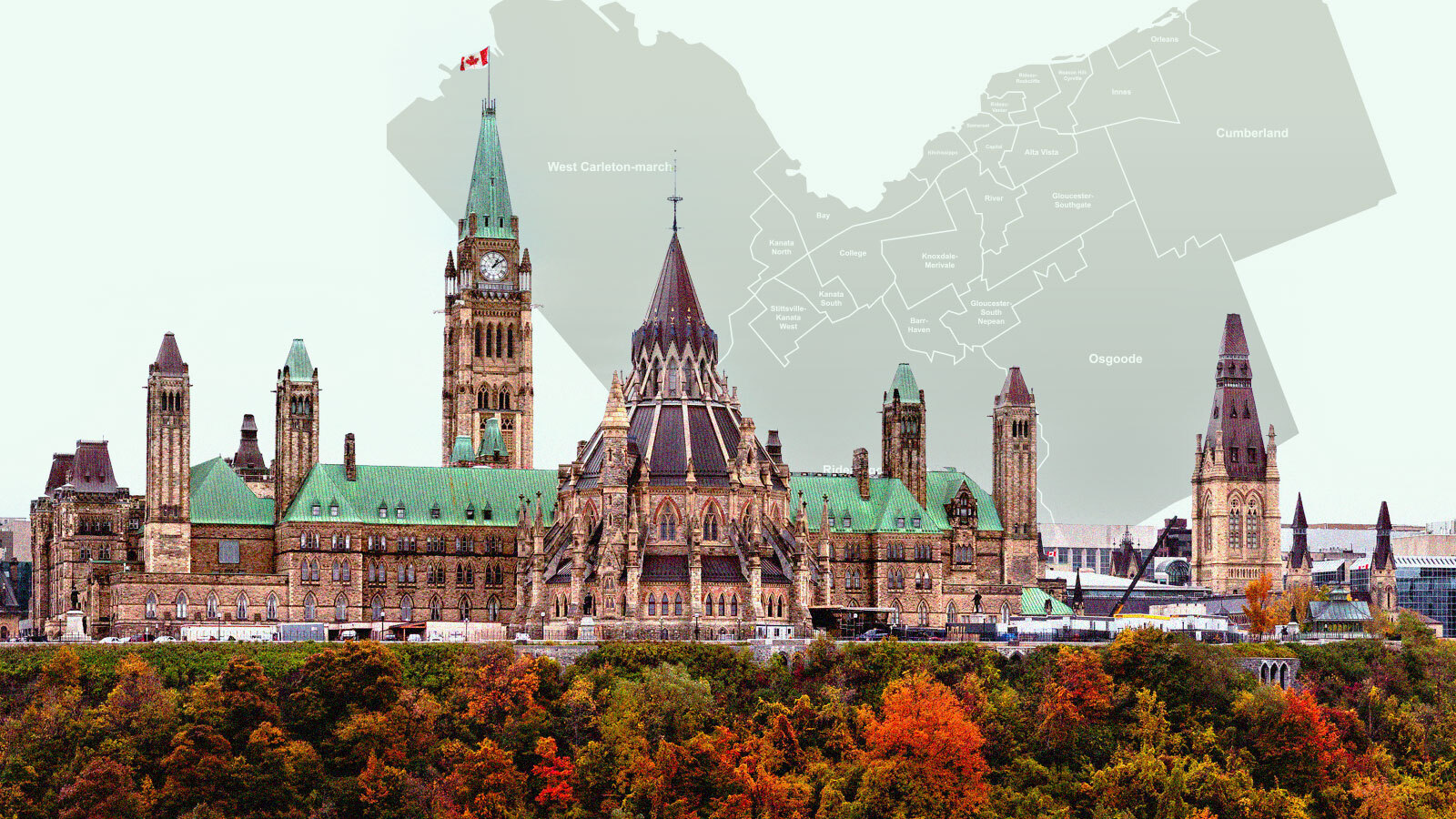 A jaw-dropping 97% of the neighbourhoods in Ottawa were selling under-asking in October as bidding competition continued all but ground to a half.
Riverside Park is the only Ottawa neighbourhood that was in overbidding territory last month, according to digital real estate platform Wahi's October 2023 Ottawa Market Pulse Report.
The report compares the differences between median list and sold prices for all homes, including condos and houses. Overall, Wahi found that across the 66 Ottawa neighbourhoods that had at least three transactions in October, 97% were in underbidding territory, up significantly from 91% in September. The only exceptions were Riverside Park, where the median price of $665,000 was bid up by 11%, and Laurentian, where the median price of $912,000 was bid up by less than 1%, or roughly flat. "As we've seen with our Market Pulse data in other cities, the neighbourhoods experiencing the most overbidding this year tend to be those with lower list prices," says Wahi CEO Benjy Katchen. Being more affordable, these neighbourhoods have tended to attract more attention, thus driving prices up. "At these prices, there is a larger pool of buyers that qualify for financing at this price range," adds Katchen. While overbidding activity is an overall reflection of market behaviour, a neighbourhood could see homes selling for more than asking for a number of reasons. For example, while it could be a symptom of demand exceeding supply, it could also be that sellers are listing their homes below realistic market value in an attempt to attract more bids. "Just because a neighbourhood is in overbidding territory, it doesn't necessarily mean buyers are overpaying for homes," explains Katchen.
We put the real back in real estate.
Join Wahi today and find out how easy it is to get real estate in Canada.
Underbidding Could Help More Ottawa Homebuyers
For homebuyers, widespread underbidding presents new opportunities that may not have been there during hotter market conditions, such as those witnessed during the pandemic, says Katchen. "Some homebuyers may be able to get a better price on their desired home," he explains. "Meanwhile, with greater selection and fewer competing offers, homebuyers can take a bit more time to shop around for their ideal home and negotiate favourable offer terms." Wahi's data team has ranked the top five underbidding neighbourhoods in Ottawa. The neighbourhoods with the greatest percentage declines between listing and selling prices are considered the top underbidding neighbourhoods: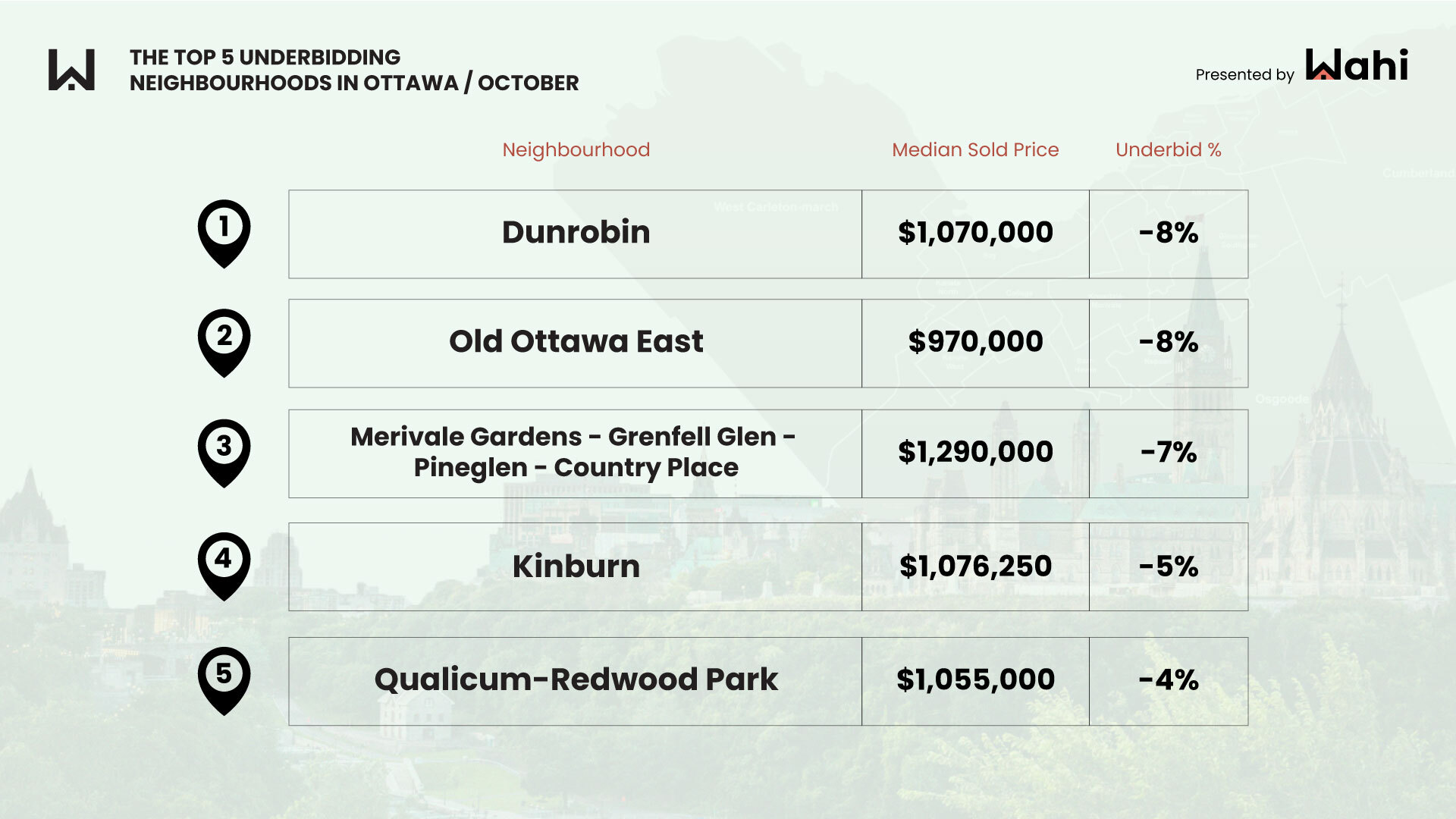 With market conditions constantly evolving, Wahi's CEO has some advice for Ottawa homebuyers: "Make sure you really understand the data and bidding dynamics in your desired area."



Become a Real
Estate Know-It-All
Get the weekly email that will give you everything you need to be a real estate rockstar. Stay informed and get so in the know.
Yes, I want to get the latest real estate news, insights, home value
estimates emailed to my inbox. I can unsubscribe at any time.