Are Interest Rates Done Rising?
Three leading Canadian economists suggest the Bank of Canada will keep the overnight rate locked at 4.5% for the rest of the year.
By Josh Sherman | 3 minute read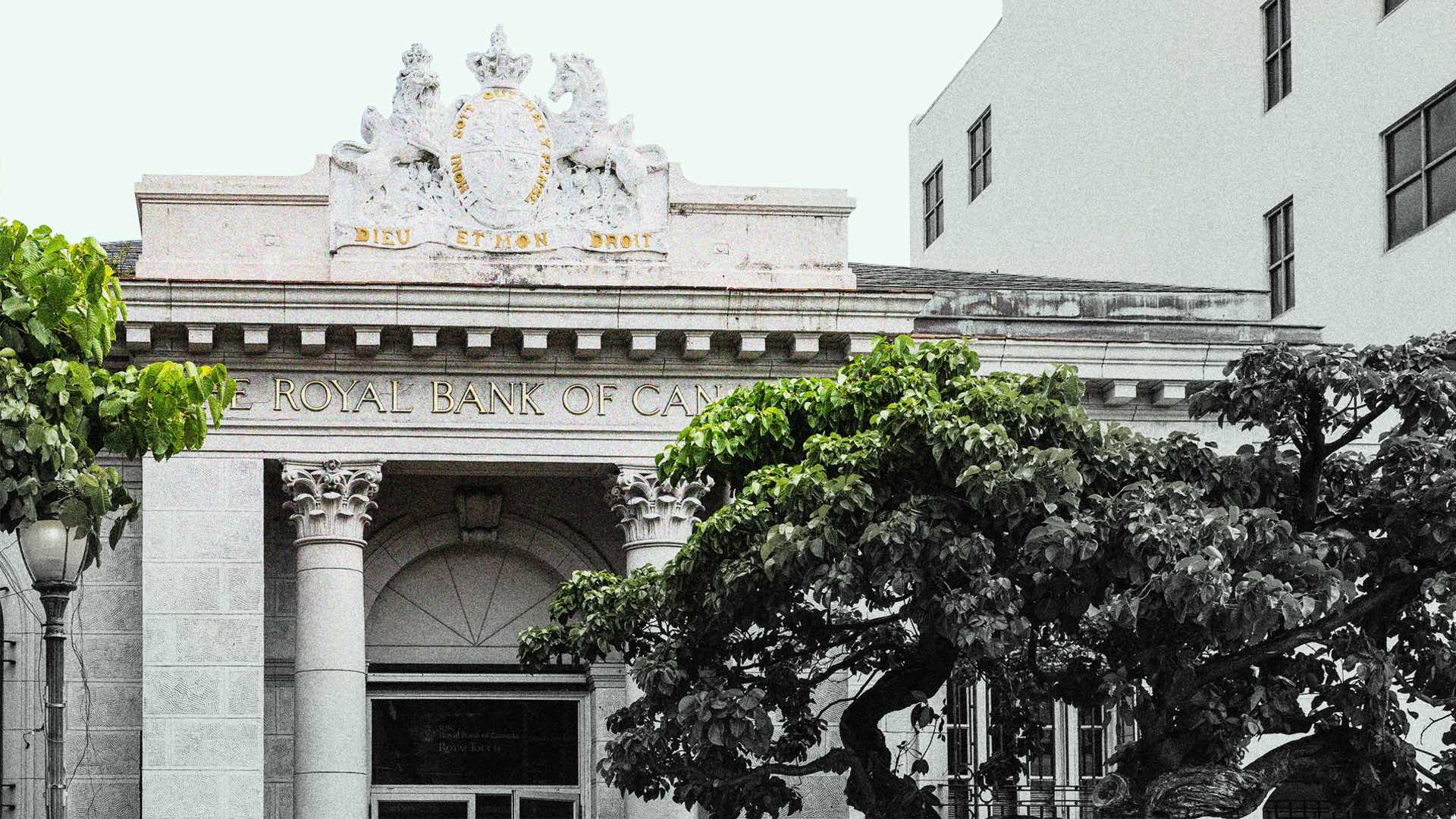 Changes to the Bank of Canada's overnight rate affect interest rates for everything from mortgages and car loans to student debt.
Homebuyers and owners are probably breathing a little easier after the Bank of Canada's latest announcement. On March 8, in a move that was widely expected by market-watchers, the central bank revealed it was holding its key policy interest rate at 4.5% — at least for now.

Rising interest rates have been a sore spot for many Canadians and especially those mortgage borrowers with variable interest rates, which rise and fall in response to the bank's policy rate (also known as the overnight rate). The rate-hiking frenzy began on March 2, 2022, with a 25 basis point increase to what had been a historically low overnight rate of 0.25%. The most recent hike was on January 25, which saw the BoC pile on another 25 basis points, bringing the rate to 4.5% — the highest level since 2007.
"The question now is how strongly Canada's debt‑saddled economy responds following months of aggressive monetary tightening."
Prior to the Wednesday morning announcement, the central bank had hiked the overnight rate eight consecutive times as it tried to claw back post-pandemic inflation, which this summer reached a 39-year peak (digital real estate platform Wahi recently explained the relationship between interest rates and inflation). So, after making its first pause in a year, is the BoC done with rate hikes this cycle?
When It Comes to Future Rate Hikes, "It Depends"   
Will the Bank of Canada pull interest rates higher? "It depends," writes BMO Senior Economist Sal Guatieri in a note to clients. "The Bank of Canada's press release made clear that the rate-hiking pause is data dependent," he points out. On that front, he notes that the numbers indicate that inflation is trending downward. By June last year, the Consumer Price Index, a leading indicator of inflation that measures the cost of goods and services over time, had soared to 8.1% on a year-over-year basis. Flash forward to this January, and the CPI sat at 5.9%.

The Bank of Canada, Guatieri continues, continues to project inflation will sink to 3% by the middle of the year, just one percentage point higher than its target. "So long as this forecast stays on track — and the economy weakens and labour markets loosen — the Bank will be inclined to stick to the sidelines," he concludes.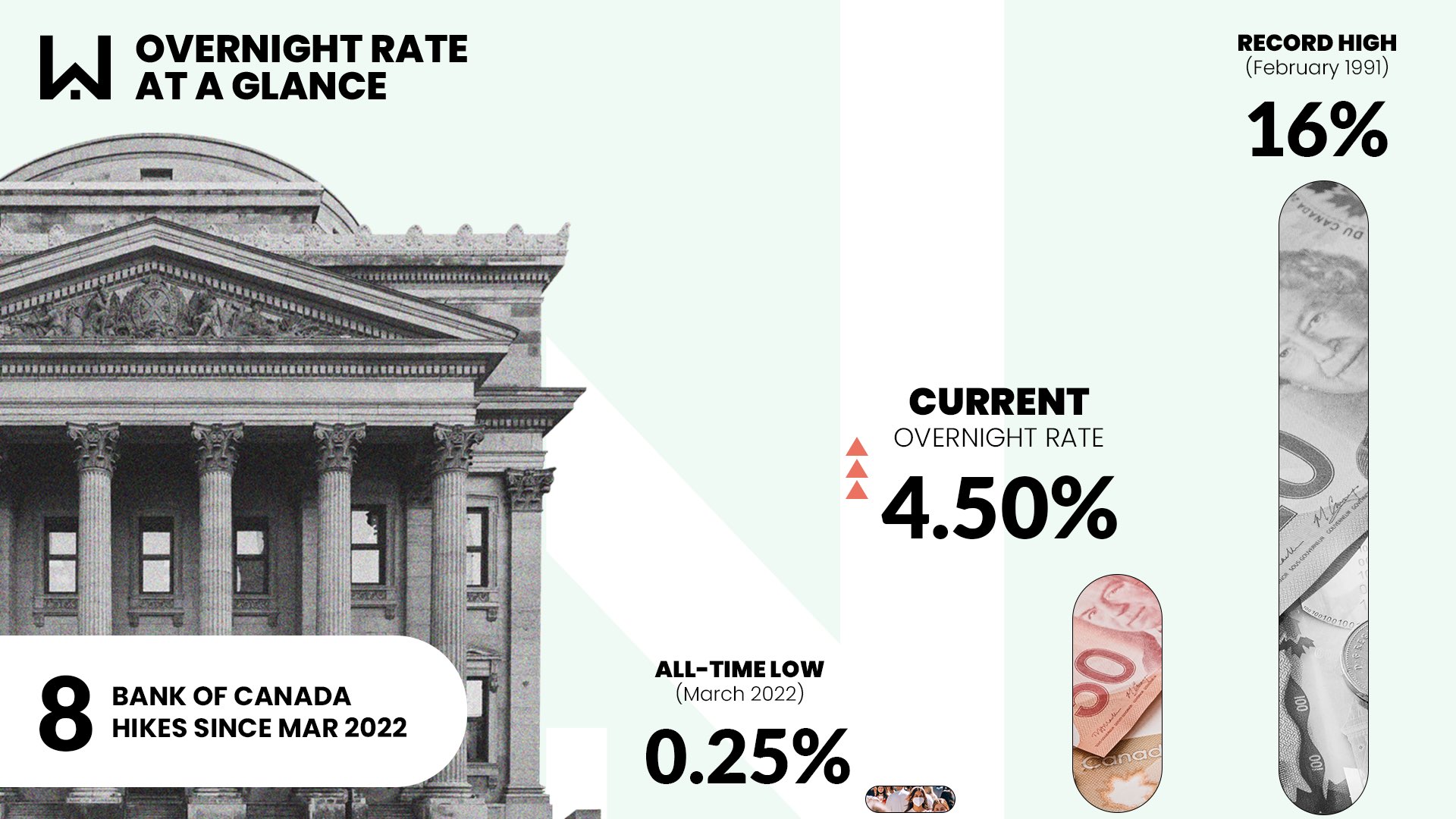 The labour market's performance persists as an outlier. "Labour market tightness remains on the minds of monetary policymakers with wage growth running at levels inconsistent with 2% inflation," Desjardins Principal Economist Marc Desormeaux writes in a report. Canada gained 22,000 jobs last month following an unexpected surge of 150,000 more jobs in January, according to Statistics Canada. In a separate report, Desormeaux offers a potential explanation: "One possible interpretation of the recent employment surge is that immigrants and net non-permanent residents are filling job openings, thereby offsetting weakness in other parts of the economy." 

Although a stronger-than-expected labour market could contribute to another rate hike, it may not be cause for concern for anxious borrowers. "In the job market, we might just be seeing the final throes of hiring related to last year's increases in labour demand, with that hiring delayed by the difficulty in filling vacant positions," explains Avery Shenfeld, chief economist of CIBC World Markets. Nonetheless, Canada's fifth-largest bank expects the overnight rate to remain locked at 4.5% through the year.
We put the real back in real estate.
Join Wahi today and find out how easy it is to get real estate in the GTA.
GET STARTED
Like BMO's Guatieri, Desormeaux of Desjardins agrees that any decision the BoC makes will depend on how the economy weathers the past cluster of rate hikes. "The question now is how strongly Canada's debt‑saddled economy responds following months of aggressive monetary tightening," adds the economist and policy analyst. "We think that this year, the Canadian economy will increasingly feel the full impact of last year's interest rate hikes, which tend to take six to eight quarters to materialize."
That's good news for many mortgage borrowers, who should stay tuned for the Bank of Canada's next scheduled rate announcement on April 12.

By clicking "Subscribe" you agree to receive occasional emails from Wahi.
You always have the option to unsubscribe at any time if you wish.