20 Questions to Ask When Buying a House
Before making an offer on a home, know what questions to ask first.
By Emily Southey | 13 minute read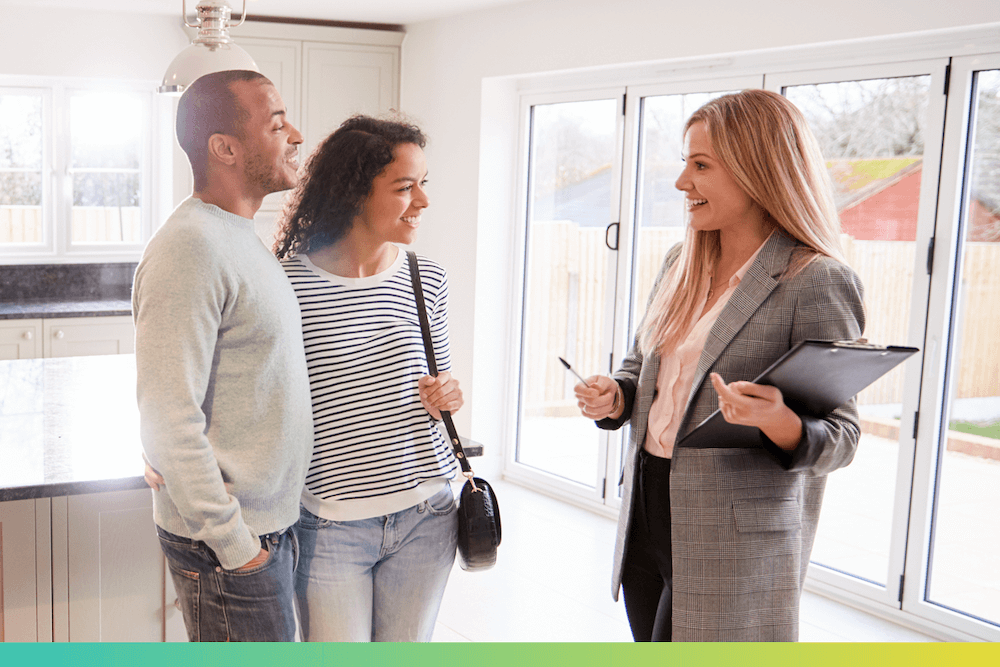 There are few things as exciting in life as buying a home. But at the same time, such a major purchase can be stressful, which is why it's important to do your due diligence by finding out as much about the property as you can. When touring any property, whether you've already decided it's a serious contender or not, we recommend asking a wide range of questions. Asking questions will give you insight into the home that you wouldn't otherwise have. Below, we outline 20 questions to ask when buying a house, as well as who and when to ask them. We hope they help make your homebuying journey just a little bit easier!
–
1. What is the minimum down payment?
Before you bother asking any further questions, you should find out the minimum down payment required. This will help determine if the home is within your budget or not. If the minimum down payment is too much for you, the smartest choice is to move on to another home. For those who don't know, a down payment is an initial, upfront payment for a home. It is typically the largest expense you will incur when you first buy a home. In Canada, the down payment cannot be less than 5% of the purchase price if the price is $500,000 or less. For homes between $500,000 and $1,000,000, a 10% down payment is required. Finally, for homes priced over $1,000,000, as many are in major urban centres like the Greater Toronto Area (GTA), a 20% down payment is required. These rules apply nationwide and to all kinds of homes, from condos and townhouses to detached homes.
–
2. How much will I pay in closing costs?
The down payment isn't the only cost associated with buying a home in Canada. Buyers are also responsible for paying what are known as closing costs. Closing costs are the legal and administrative fees homebuyers are required to pay when the sale closes. Examples include loan origination fees or third-party fees relating to title research, home appraisal, or the processing of paperwork. Closing costs in Canada vary depending on the location, but buyers should budget between 1.5% and 5% of the purchase price. If you're getting serious about a property, ask how much the closing costs will be so that you can factor this into your budget.
–
3. How much do utilities typically cost? May I have a copy of the hydro and gas bills?
Before making an offer on a home, ask the seller or their realtor about the average cost of utilities. You may even request a copy of the utility bills. After all, if you buy the home, you will become responsible for paying monthly heating, cooling, electricity, and internet bills, so it's important to be prepared for such costs. Once you know the average cost of utilities, you can decide if it fits within your budget. We also recommend comparing the cost of utilities for the home with that of other homes in the area. If it seems to be above average, learn more about the energy systems and appliances in the home to determine what might be responsible.
–
4. What are the neighbours like?
Buying a home isn't just about the property itself, it's also about the neighbourhood. The neighbours living on your street can impact how much you enjoy living there. For this reason, we recommend asking the seller about their neighbours. They might respond by saying how warm and friendly they are and how close everyone is on the street, or they might say that they don't have much of a relationship with their neighbours. You can also ask if there have ever been any incidents with neighbours, but keep in mind that the seller may be hesitant to disclose such issues for fear of scaring buyers off. Try to gauge from their initial reaction, body language, and tone of voice whether they're being truthful.
–
5. Is anything in the house rented?
It's not uncommon, especially in the GTA, for certain equipment to be rented. For example, hot water tanks, air-conditioning units, or security systems may be rentals. Find out this information in advance so you'll know the true costs of the home should you choose to buy it.
–
6. Does the house have a history of pests?
Always ask about pests. The older the house, the higher the odds that it has a history of pests. If they answer in the affirmative, seek out more information by asking questions about the specific types of pests and warning signs ("Were there droppings, signs of nesting, gnawed wood or wires?"). You'll also want to ask questions that relate to the likelihood of a pest infestation happening again, such as "What was done to solve the issue?" and "What was done to prevent reoccurrence?"
Listings updated every 15 minutes
New listings alerts sent to your email
19 years of sold price history
Sold comparables for every listing
Sign UP
7. Have any renovations been made to the home? 
Renovations may make the home more aesthetically appealing, but they could also lead to greater problems — especially if the homeowner was trying to complete the renovation as cheaply as possible. If the property you're considering has undergone major renovations, ask the seller for details about who did the work. You may even ask for the contractor's contact information.
–
8. Were renovations made with permits? May I have a copy of those permits?
If the home has been renovated or upgraded, it's a good idea to ask whether the necessary permits were obtained beforehand. Many types of renovations in Canada require permits, part of which involves an inspection. However, it's up to the homeowner to acquire the permits, and many fail to do so. If the seller claims they did obtain the necessary permits, request a copy for your records. 
–
9. Is there any knob-and-tube electrical wiring in the house?
Knob-and-tube wiring is common in older houses in Canada. Though perfectly legal, it is typically considered less desirable as, without grounding, it can damage your electronics and even increase the risk of electrical shock or electrocution. Therefore, you should always ask the seller's agent about the home's electrical wiring. If the property does have knob-and-tube wiring, you should make sure that a home inspection is done to ensure the wiring has been grounded and doesn't pose a danger. 
–
10. Are there any health or safety hazards?
Ask the seller or their realtor about any known health or safety hazards. Lead paint, radon, and mould are all examples of hazards that could spell trouble. If there have been past issues, ask the seller to provide documentation and find out how the issues were resolved. If you suspect a serious issue, don't skip the home inspection. 
–
11. Is the home in an area prone to flooding or other natural disasters?
Ask questions and research natural disasters in the area. If flooding or other natural disasters like hurricanes, tornadoes, wildfires, or blizzards are common occurrences, it's important to know. This is not only a safety issue but a natural disaster damaging your home can have serious financial repercussions, especially if your home insurance policy doesn't cover it.
–
12. Why are you moving?
The answer to this question can reveal a lot about the property or the neighbourhood. If the seller is moving because they are expanding their family and need a larger home, or alternatively, downsizing after their children have moved out, this is typically not a cause for concern. However, if they give a vague answer or one that indicates a problem with the neighbourhood or potential defect with the home, it could be a red flag.
–
13. What is included in the sale?
Always find out exactly what's included in the sale of the home. This might seem like an obvious question that doesn't need to be asked (the house is included in the sale — duh!), but you never know what the seller intends to leave behind. Ask about everything from light fixtures and appliances to outdoor structures like above-ground pools, hot tubs, or play structures. It's important to know which items come with the home and which you'll need to buy.  
"Don't forget to ask your realtor how long the property has been on the market. If it's been on the market a while, especially if the market is hot, this could signify an issue."
14. How old is the roof?
Roofs are expensive to repair. So before making an offer on a home, we always recommend asking about the roof. Specifically, you should seek to find out the age of the roof, as well as any recent repairs it's undergone and the materials it's made out of. Both materials and age directly correlate to quality and how long the roof will last. Of course, you'll want to find out if the roof has any existing damage. The seller may not be aware of any issues but that doesn't mean there aren't any (this is what makes a home inspection so important). 
–
15. How old are all major appliances and HVAC systems?
Knowing the projected lifespan of the appliances and HVAC systems in the home is important information to have. Find out the age and condition of all major appliances and systems in the home, including the washer, dryer, dishwasher, oven, air conditioner, and furnace. If you find out these items are near the end of their lives, you'll need to factor this into your budget. You can also request that the seller purchases a home warranty.
–
16. How long has the property been on the market?
Don't forget to ask your realtor how long the property has been on the market. If it's been on the market a while, especially if the market is hot, this could signify an issue. Should you still decide to proceed with an offer, knowing how long the property has been on the market can help you determine the offer price. As a general rule of thumb, buyers shouldn't be too quick to make a low offer, which can be insulting to the seller. We recommend making a low offer only after the property has been available for 90 days or more. Submitting a lowball offer too early, such as within a few weeks of the property hitting the market, can be a major turnoff for the seller.
–
17. What is the insurance claims history?
A homeowner's claims history can reveal a lot about the house. Therefore, we always advise asking the seller about any insurance claims they've made since owning the home. An insurance report can give prospective homebuyers insight into any damage the home has sustained over the years, as well as key information about the home that the inspection didn't catch.
–
18. How much do similar homes in the neighbourhood sell for?
Your realtor should be familiar with the local market, which means they can tell you how much similar homes have sold for in the neighbourhood. This information can help you determine whether the listing price is fair and what sort of an offer you need to make in order to buy the home. The sold prices of comparable homes in the area (known as comps) can also be a good indicator of the home's value. If the value of homes in the neighbourhood has skyrocketed in recent years and shows no sign of slowing down, buying a home in the area could be a worthwhile investment. 
–
19. How many offers has the home received?
Be sure to ask your realtor how many offers the home has received. The answer to this question can provide invaluable insight into the market, allowing you to formulate a strategy that increases your odds of getting your dream home. If few offers have been made and the home has been on the market for a while, you may be able to get away with submitting an offer below asking. But if lots of offers have been made, then you might need to prepare not only to offer above-asking but also for a bidding war. 
–
20. Do you have the original plans for the house?
If you get a chance to speak with the seller directly, ask if they have the original plans for the house. Having the original blueprints can be extremely useful, especially if you plan on renovating or upgrading the house in the future. (And if you don't speak with the seller, you can still ask your realtor to request a copy of the original plans from the seller's agent.)
Who to Ask
Now that you know what questions to ask, you may be wondering who you should ask them to. The answer varies. Sometimes, it's best to ask the seller's agent, while other times it might be beneficial to ask the seller directly. There may also be questions best directed to your own realtor.
–
The seller's agent
If the seller has their own realtor, then chances are most questions will be directed to them. The seller's agent should be familiar enough with the property to answer questions about the health and safety of the home, its age, and the condition of the foundation, appliances, major systems, and more.
–
The seller
Sometimes, when possible, it's best to direct your questions to the seller. The seller knows the home better than anyone and can provide unique insight into it since they've lived there. For example, a question that may be best suited for the seller is "What did you like about living here?" or "Why are you moving?" 
–
Your realtor
Certain questions might be best directed at your realtor. For example, your realtor might be the best person to ask questions relating to the market, such as "How much have other homes sold for in this neighbourhood?" or "How long has this house been on the market?"
–
When to Ask
Another conundrum you may be faced with is when to ask the questions listed above. Generally speaking, it's best to ask your questions before you make an offer on a home. A couple of the most common situations in which to ask questions are below. 
–
In person at the showing/open house
Showings or open houses provide a great opportunity to speak with the seller's agent, sellers, and neighbours directly. If you have lots of questions, booking a showing might be your best bet as you'll have the undivided attention of the seller's agent, unlike during an open house.
–
By email or phone before you make an offer
Chances are more questions will pop into your head in the hours and days after you visit the home. Don't worry, because you'll still have an opportunity to ask these questions. If you're really interested in the property, you can try to schedule another showing, during which you can ask your remaining questions. But to make things even easier on yourself, have your realtor contact the seller's agent by phone or email to ask your questions. Remember to ask any and all questions you have before submitting an offer. 
Frequently Asked Questions
What questions to ask when you go see a house?
To narrow down your search and find a house that's right for you, asking questions is crucial. Questions should cover everything you want to know about the house, from its age, condition, and history of pests to the safety of the neighbourhood and the friendliness of the neighbours. For more information on which questions to ask when you see a house, consider the 20 questions outlined above.
What should I look for when walking through a house?
When walking through a house, you should be looking at more than the design esthetics. Walk through the home as if you were the owner. We recommend "testing" out the functionality of the house by flipping light switches on and off, flushing toilets, turning on faucets, opening and closing doors and windows, testing kitchen appliances, turning on the heating and air- conditioning units, running the garbage disposal, and closely inspect ceilings, walls, and floors. At the end of the day, functionality is everything. You won't be happy in a home that doesn't fit your needs and lifestyle. 
What are the five most important things to look for in a new home?
Five of the most important things to look for in a new home are as follows: location (Is the house in a good neighbourhood? Is it near your office? Is it near a school?), size and floor plan (Is the home too big or small for who's going to live there?), the kitchen (Do you like the finishes and layout of the kitchen? — kitchen remodels are costly so if you don't plan on renovating for some time, it's important that you like the kitchen), the windows (Is there lots of natural light in the home?), and the finishing touches (Does the home have small decorative touches like unique mouldings, hardware, or a fireplace that you love?). While these five factors are important to many people, you'll need to consider the factors that are most important to you and your family.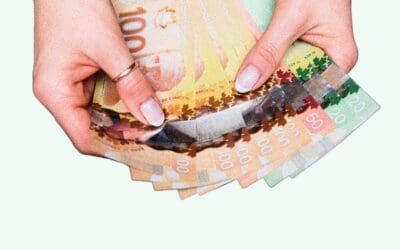 Many Canadians who have yet to renew their mortgages will be making higher mortgage payments when they do.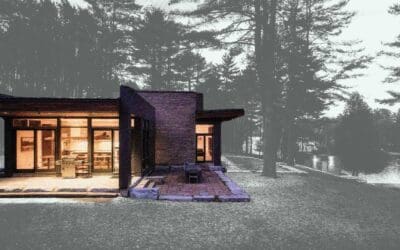 With summer's official start here, Wahi scanned the real estate listings around cottage country to showcase outstanding vacation homes.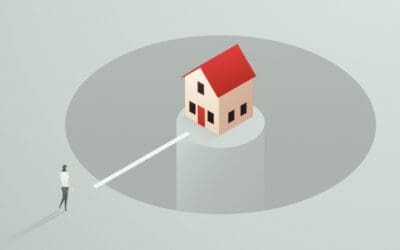 If you're buying and selling a home at the same time, here's everything you need to know about bridge loans.