Buying a House With Bad Credit
Read our guide to buying a house with bad credit, including our top tips for obtaining a bad credit mortgage.
By Emily Southey | 14 minute read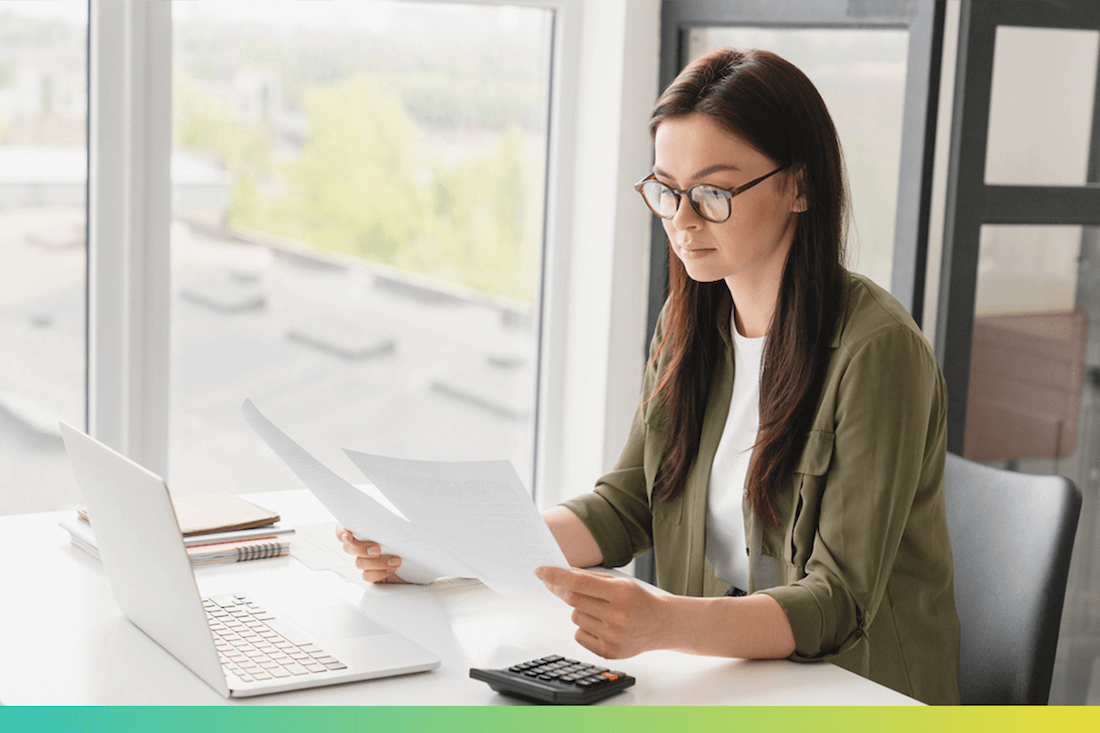 Having bad credit can impact your ability to buy a house. A low credit score may hurt your chances of being approved for a mortgage, and without a mortgage, buying a home is out of the question. That said, bad credit doesn't necessarily mean the end of your homebuying journey — it just might make it a little more complicated. 
–
What is a bad credit score?
The first step to buying a house with bad credit is to determine whether you have a bad credit score. Before you start shopping for a mortgage, you will want to be aware of your credit score and how it can influence your mortgage. 
 –
Credit scores in Canada range from 300 (the lowest possible score) to 900 (the highest possible score). Each mortgage lender has its own way of categorizing credit scores, but generally speaking, a score above 660 is considered good while scores between 560 and 659 are considered fair. Scores below 560 are bad. Most mortgage lenders won't approve borrowers who have scores below 600. For trust companies, the required score is usually closer to 500. If your credit score is below 550, you may have to turn to a private lender to obtain a high-risk bad credit mortgage. If your credit score falls somewhere below 560 and 659, contact your local mortgage lenders and financial institutions to find out how they categorize credit scores for mortgages. This will give you an idea of whether you qualify for a loan. 
 –
Credit scores from excellent to bad (keep in mind that exact scores vary by financial institution):
 –
Excellent: Credit scores between 760-900
Very good: Credit scores between 725 – 759
Good: Credit scores between 660 – 724
Fair: Credit scores between 560 – 659
Bad: Credit scores below 560
–
How to check your credit score 
Now that you know what constitutes a bad credit score, it's important to check yours to find out which category you fall into.
 –
To check your credit score and credit report in Canada, visit Equifax Canada, RateHub, Borrowell, or TransUnion Canada. It is recommended to obtain a credit report from multiple credit bureaus for two reasons. First, data might differ between credit bureaus depending on what information was reported by creditors. Therefore, obtaining credit scores from more than one bureau will make you aware of any discrepancies. The second reason is that some mortgage lenders might only accept credit scores from certain issuers. For example, Loans Canada, TD Canada Trust, CIBC, HSBC, Desjardins, and Meridian Credit Union are known to exclusively check credit scores from Equifax Canada. Meanwhile, RBC, Laurentian Bank, and Vancity use TransUnion. BMO, Scotiabank, Tangerine, and National Bank use either option. 
 –
Please note that Equifax Canada now offers free credit checks to Canadians. In the past, checking your credit score used to cost upward of $30. But now, thanks to the Credit Assessment Agents Act passed in Quebec, accessing your credit score online is now free to Canadians across the country (TransUnion credit checks are currently only free to Quebec residents). 
 –
Beyond Equifax Canada, RateHub, Borrowell, and TransUnion Canada, some Canadian banks allow their clients to check their credit scores for free, so don't hesitate to ask your financial institution. 
"Before you start shopping for a mortgage, you will want to be aware of your credit score and how it can influence your mortgage."
Is getting a bad credit mortgage worthwhile?
If you have a bad credit score (below 600) and therefore do not meet the minimum credit score requirement for mortgage approval, you may have to look elsewhere for a mortgage. Specifically, you will have to consider applying for a mortgage through a B lender or subprime lender. These mortgage lenders work exclusively with people who have poor credit scores. If you're working with a mortgage broker, they should be able to put you in touch with a B or subprime lender suited to your needs. 
 –
Keep in mind that obtaining a mortgage from a B lender is usually more expensive than working with an A lender. For example, you will likely be responsible for paying additional fees like a loan processing fee (up to 1% of the total loan amount) and a finder's fee (also 1%) if you work with a lender you found through a bad credit mortgage broker. Although 2% in fees probably doesn't sound like much, it can add up quickly depending on the amount of your loan. For example, if your mortgage loan totals $500,000, you will owe $10,000 in fees. 
– 
In addition, the interest rate on your mortgage will almost certainly be higher than if you had a good credit score. Homebuyers with low credit scores may also be required to make larger down payments (upward of 20%). Plus, when you obtain a mortgage from a private lender, they have the right to sell your home and recoup the costs if you ever default on payments. Therefore, the risk of repossession is another challenge of a bad credit mortgage. 
 –
All this to say if buying a home is important to you but you have a poor credit score, obtaining a bad credit mortgage might be the only way to make your dreams a reality. Even though you'll be paying more for your mortgage, a bad credit mortgage will still allow you to get out of the rental market and invest your money in something worthwhile.
–
Where to get a bad credit mortgage in Canada
As you now know, homebuyers with low credit scores can still be approved for mortgages in Canada. However, they may have to look to other sources. Below are two of the most common places where buyers with bad credit can obtain mortgages in Canada. 
–
Private mortgage lenders
Private mortgage lenders are a viable option for bad credit borrowers in need of a short-term solution to buying a home. Most private mortgage lenders offer mortgages with terms of between one and three years. Mortgages obtained through private lenders tend to be more expensive than those obtained through a traditional mortgage, but they provide a necessary option for people with low credit to invest in real estate. Generally, the borrower's goal is to take out a short-term mortgage with a private lender, work on improving their credit score during the loan term, and then once the loan expires, be able to apply for a new, more affordable mortgage through a traditional lender. 
Subprime mortgage lenders
Subprime mortgage lenders are credit providers designed to help borrowers who have "subprime" credit scores. Since borrowers with low credit scores are considered to be at a high risk of defaulting on their mortgage payments, mortgages from subprime lenders tend to come with high interest rates. 
–
Bad credit mortgage brokers
Borrowers in Canada also have the option of using a mortgage broker to find a lender who accepts people with low credit scores. While not essential, enlisting the help of a broker can be useful, especially since some private mortgage lenders are only accessible via mortgage brokers. It is important to note that some mortgage brokers charge a finder's fee for their services, which can significantly increase the cost of your loan. Be sure to ask any potential mortgage brokers about a loan origination fee or finder's fee before signing up to work with them. 
–
What will my bad credit mortgage lender check?
Bad credit mortgage lenders, from private lenders to subprime lenders, will consider a wide range of factors when deciding whether to approve or deny your mortgage application. While each lender has its own unique approval process, some of the most common factors are below. 
–
Credit score and credit report
Whether you apply for a mortgage with an A lender or a B lender, they will still check your credit score. While B lenders are used to approving mortgages for those with low credit scores, your exact credit score will still be used to determine your mortgage rate. The higher a borrower's credit score, the better chance they have of being approved for a more advantageous mortgage rate. 
 –
A bad credit mortgage lender will also review your credit report to see your credit history, including to whom you currently owe money. This will help them determine your risk level.
–
Household income and employment history
A borrower's household income is an indication of their ability to pay the mortgage lender back. Therefore, bad credit mortgage lenders consider household income to be as important a factor as your credit score. To prove your household income, you will need to supply your employment history, letter of employment, and other important financial records, such as pay stubs, bank statements, or notices of assessment from the Canada Revenue Agency (CRA). 
–
Down payment
When applying for a bad credit mortgage, you will need to specify the down payment you plan to make on a property. The higher the down payment, the better if you have a poor credit score. Borrowers with good credit scores are considered low risk to mortgage lenders, which means they might be approved for a mortgage where they are only making a down payment of 5%. But borrowers with bad credit scores are far less likely to be approved for a mortgage if they are only making a 5% down payment. Instead, borrowers with bad credit should be prepared to make a down payment of 20% or above. One benefit of being required to make a larger down payment is that you may have access to better mortgage rates. 
–
Property value
The property value of the home you plan on buying is another factor that will be assessed by your bad credit mortgage lender. If the property is valuable, it will show your mortgage lender that it is worth the investment. 
Feeling great about real estate?
Sign up today and get one step closer towards feeling even better
Find Out How
Five tips for buying a house with bad credit
Let's face it, buying a house with bad credit won't be as simple or cost-effective as buying a home with a high credit score. But there are still steps you can take to get the best possible bad credit mortgage rate. Keep reading to discover five tips for buying a house with bad credit. 
–
1. Find a stable job
Bad credit coupled with an unstable employment history isn't a great look. But if you can show your mortgage lender that you recently secured a stable job with a steady source of income, you will increase your odds of being approved for a bad credit mortgage at a lower interest rate. 
–
2. Consider applying for a mortgage through a subprime or private lender
Some borrowers can't afford to wait to buy a home until their credit score improves. If this sounds like you, then consider applying for a mortgage through a subprime or private lender. While the interest rates might be higher, these alternative mortgage lenders typically have lower credit score requirements. Plus, they usually offer short-term mortgage loans of one to three years, allowing you to improve your credit score and apply for a new mortgage with a traditional lender when the term is up. 
–
3. Make a higher down payment
The larger your down payment, the less risk your lender will have to take, and the more likely they will be to approve you for a mortgage loan. Plus, borrowers who commit to a large down payment might benefit from lower interest rates and a shorter payment period.
–
4. Pay off your debts
Before applying for a mortgage, do what you can to pay down any bills or debts. Your payment history and credit utilization ratio (debt-to-credit ratio) both impact your credit scores. If you can pay your bills on time and in full and keep your credit utilization ratio below 30%, your credit score will slowly improve and you will be rewarded with a better mortgage rate. 
–
5. Find a co-signer 
If all else fails, consider finding a cosigner who agrees to pay your mortgage in the event of a default. In the eyes of a mortgage lender, having a co-signer significantly reduces your risk, and in doing so, increases your odds of being approved for a mortgage with a lower interest rate.
Frequently Asked Questions
How can I improve my credit score?
Improve your credit score from bad to excellent and benefit from a better mortgage rate by following the tips below. 
Keep your credit utilization ratio beneath 30%. Credit utilization ratio is calculated by dividing your total credit limit (across all loans and credit cards in your possession) by your existing debt (for example, your unpaid credit card or loan balances). Credit utilization ratio is one of the most significant factors used to calculate credit scores. If you can keep yours low (under 30%), you can improve your credit score. A low credit utilization ratio gives the impression that you are a responsible borrower. In essence, don't max out your credit card every month as doing so can lower your credit score. If you are consistently above 30% of your credit utilization ratio, consider asking your bank for a credit limit increase (but only if you are responsible enough to do so). 
 Don't apply for too much credit in a short period of time: Opening up multiple new credit cards or applying for several loans at the same time is a red flag for lenders. Applying for lots of credit in a short time period indicates to a mortgage lender that you need quick access to cash, which makes you look financially irresponsible. Alternatively, if you space out credit card and loan applications and always pay your bills on time, you can slowly improve your credit score.   

Don't cancel old credit cards: Did you know that the length of your credit history impacts your credit score? That's right, the longer your credit history, the better. So if you recently opened a new credit card and no longer plan to use your old one, you might be tempted to cancel it. Avoid this temptation as cancelling old cards removes them from your credit history, effectively shortening it. As long as you can trust yourself not to overspend, keep both credit cards open, even if you never use one of them.

Pay your bills on time and in full: Pay all your bills on time (cellphone bills, insurance bills, utility bills, and credit card bills). If you are unable to make a payment on time, do not ignore it. Instead, contact the issuer and try to come up with a new payment plan. When it comes to your credit card, you should always be making the minimum payment. If you fail to make the minimum payment, your creditor may report it to a credit bureau, which can hurt your credit score. To increase your odds of making payments on time, set reminders for payment due dates.
How long can bankruptcy impact my mortgage application?
Bad credit information like bankruptcies, consumer proposals, past-due accounts, or missed payments can stay on credit reports for up to six years in Canada. If you apply for a mortgage before these six years are up, your mortgage lender will review your credit report and see your entire history, bankruptcies and all. Some adverse information can be scrubbed earlier, such as consumer proposals (assuming you paid off your debts). However, others like bankruptcies will remain on your credit report for the full six years. In fact, some credit bureaus, such as TransUnion, keep bankruptcies on file for longer in certain provinces (in Ontario, it's seven years instead of six). And if you already declared bankruptcy once before, future bankruptcies will stay on your credit report for 14 years. Your first bankruptcy will also reappear on your credit report.
The reality is that any bad credit information, including bankruptcies, can reduce your credit score and affect your ability to obtain a mortgage. Depending on how low your credit score is, you might still be able to obtain a mortgage from a traditional lender, but it will likely be at a higher interest rate. If your credit score is below 600 and a traditional lender won't approve your application, you may have to consider applying for a loan through a subprime or private mortgage lender, where the rates will certainly be higher.
Can I get a mortgage with no Canadian credit history?
If you recently moved to Canada and have little to no credit history in the country, you may still be eligible for a mortgage. In fact, some Canadian banks, like TD, RBC, BMO, and CIBC offer special programs for newcomers that do not require any Canadian credit history. The terms of these programs vary, but they are generally only available to people who have been in Canada for five years or less. In addition, some mortgage lenders may give you the option of using your credit history from another country. Contact a mortgage lender or other financial institution to learn more about the options available to those with little to no credit history. 
How long do bad credit mortgage terms last?
Bad credit mortgage loans are intended to be temporary, giving borrowers time to improve their credit scores and get their finances in order. As such, bad credit mortgages tend to have short-term lengths, ranging anywhere from six months to three years. The goal of a bad credit mortgage is to improve your financial standing during the term so that when it ends, you can obtain a mortgage from a traditional lender at a better rate.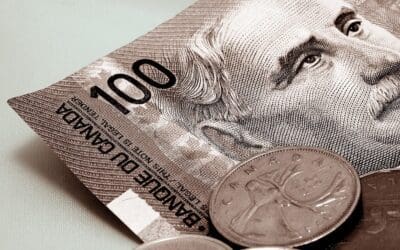 The Bank of Canada's overnight rate is at its highest level in 15 years, but it may have peaked.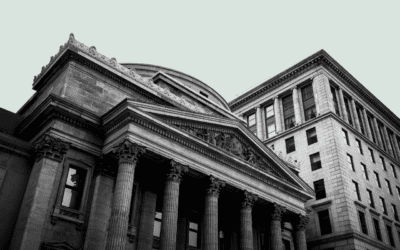 Higher interest rates help curb inflation. Here's how.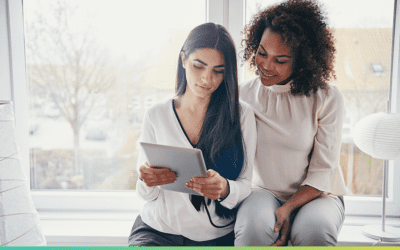 Depending on the type of home co-ownership scenario you fall into, the process of selling your home can be different. Learn more about each scenario here!