5 Adordable Tiny Homes in Ontario
We scan the Wahi listings to find five adorable examples of diminutive dwellings, from micro condos and laneway suites to mobile homes and cottages.
By Josh Sherman | 4 minute read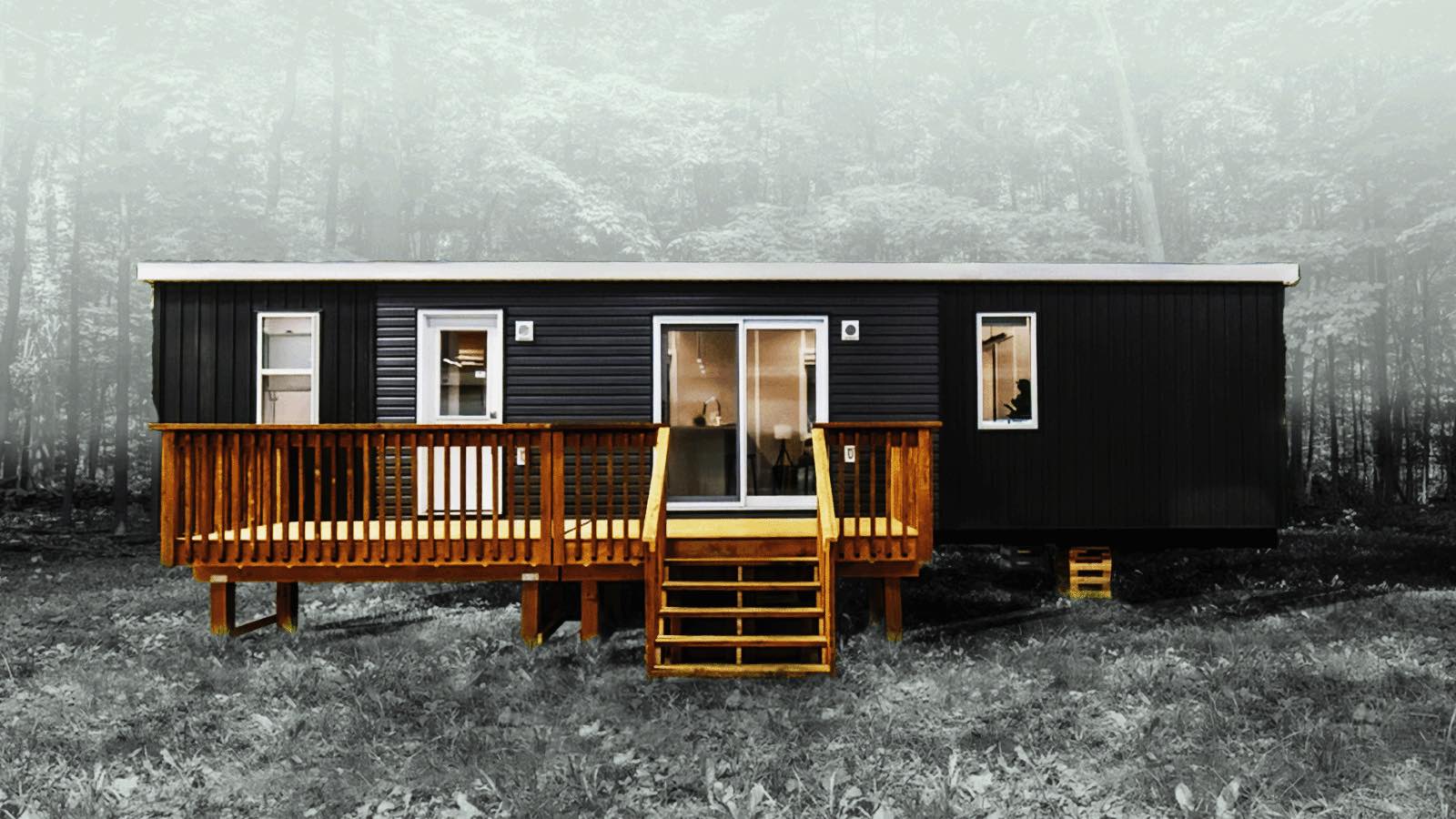 Don't let the quaint exterior of this 456-square-foot mobile home in Lambton, Ont., fool you — its interior is entirely modern.
Ontarians like their space. There's lots of room to grow in Ontario despite it being Canada's most populous province. For example, Ontario's typical house is about 1,520 square feet. For comparison, the median size of a Nova Scotian home is just 1,150 square feet. Of course, some choose or manage to live with a lot less.

From interest in tiny homes, which are typically about 400 square feet or less, to growing support for laneway houses — these are built behind existing homes, commonly in place of, or above, a garage — a number of minimalist movements are working to reduce our housing footprints without sacrificing livability or style. We've scanned the Wahi listings to find five adorable examples. Keep scrolling to see them. 
We put the real back in real estate.
Join Wahi today and find out how easy it is to get real estate in Ontario.
1. A little blue home on Rhoddy's Bay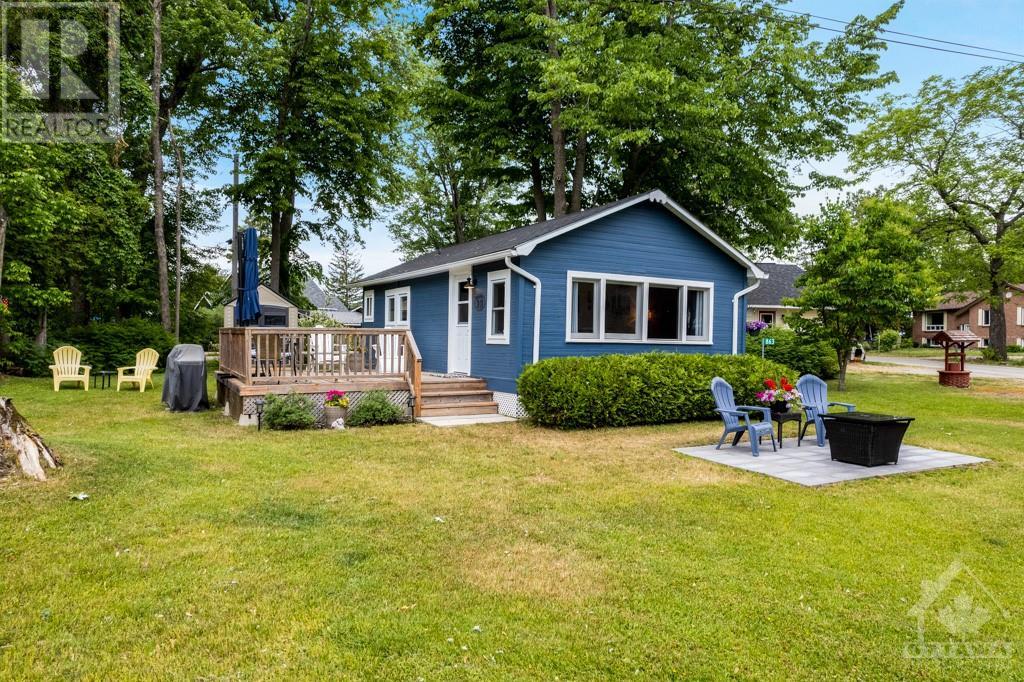 Address: 863 Archibald St., Braeside
Size: 398 square feet
Price: $474,900

A hundred feet from a public beach on the Ottawa River and 40 minutes from Kanata, Ont., this two-bedroom detached home was built in 1940 but, on the inside, it has clearly been upgraded for the 21st century.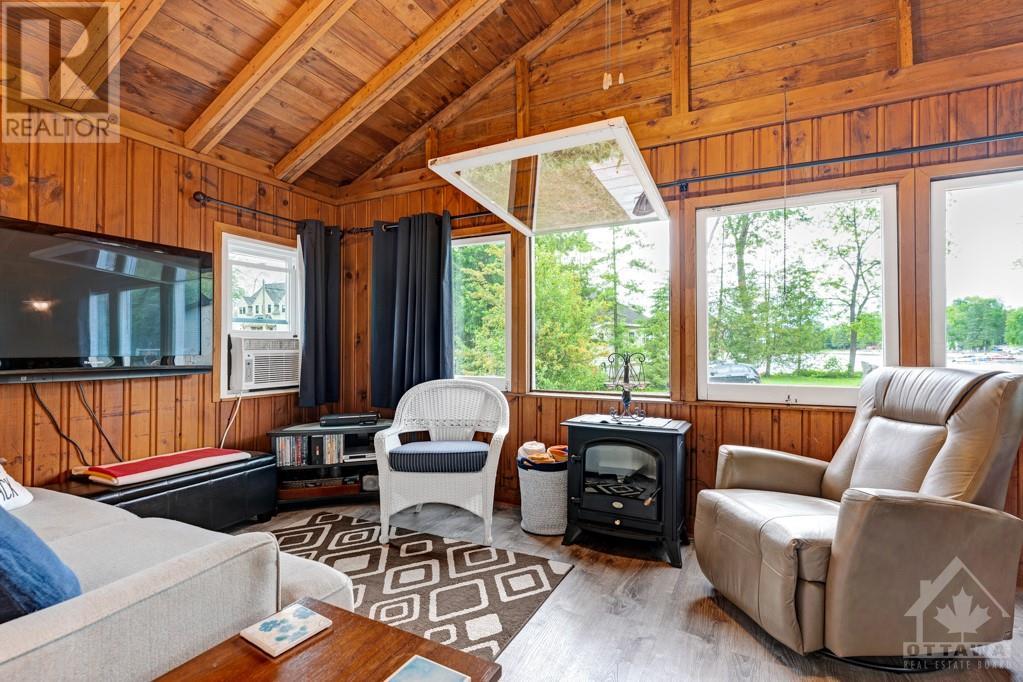 There's new flooring throughout, though the home retains its rustic cottage character, with exposed wood beams and vaulted ceilings.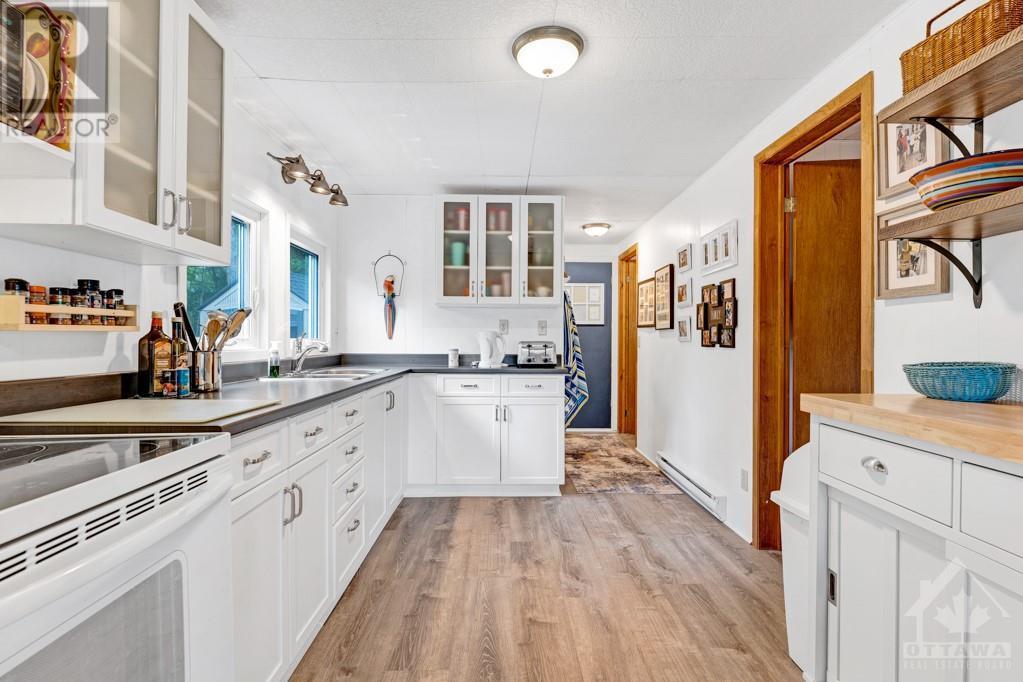 2. A sneaky ground-level condo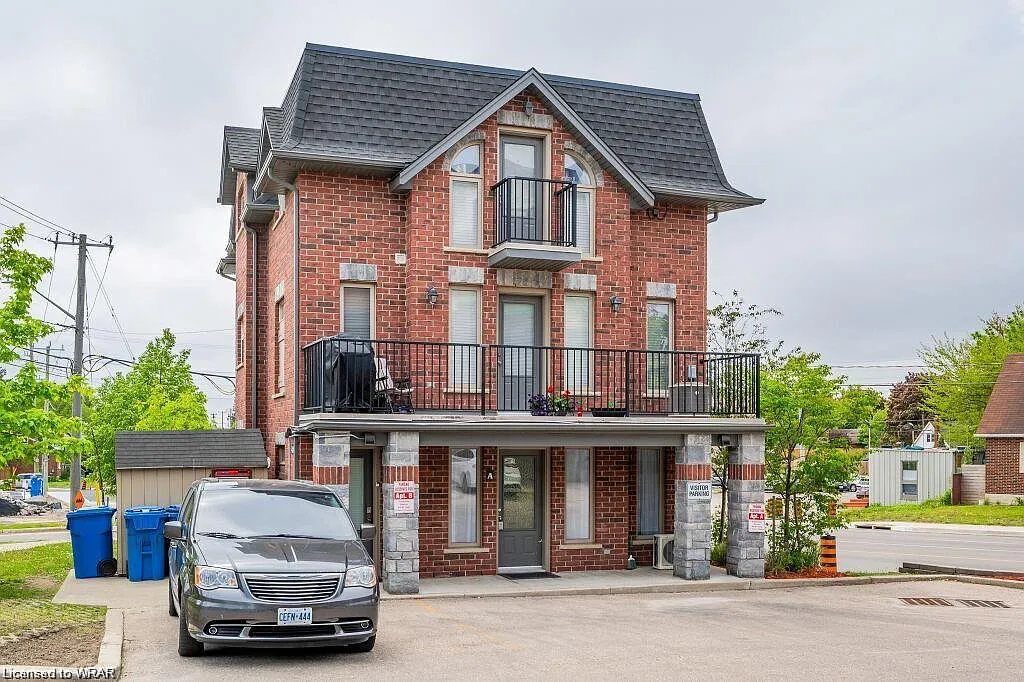 Address: 489 East Ave. #A, Kitchener
Size: 405 square feet
Price: $389,900
At first glance, this might look like a single-family house. In fact, it was constructed several years ago to contain three separate condo units. Unit #A is on the ground floor and feels more like a tiny home than a micro condo.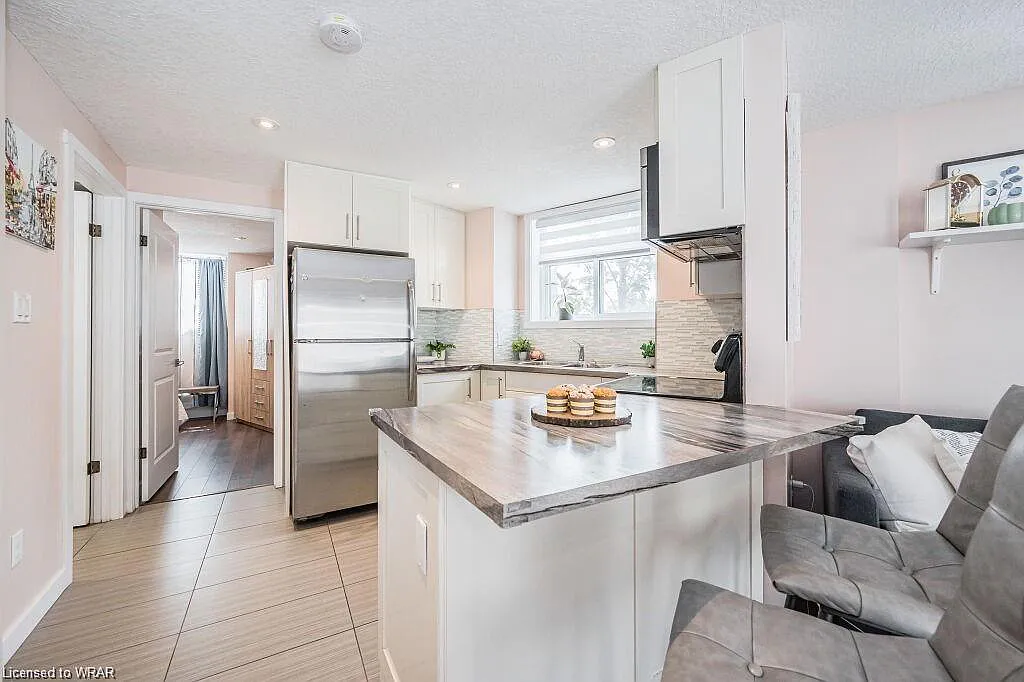 "It's more of an apartment style," says Alex Mityuk, the listing agent. "It's a tight unit." He notes the condo probably won't be a very suitable option for anyone with plans to raise a family soon, but it could appeal to empty nesters looking to downsize or, because of its relatively low price point, a young professional or couple.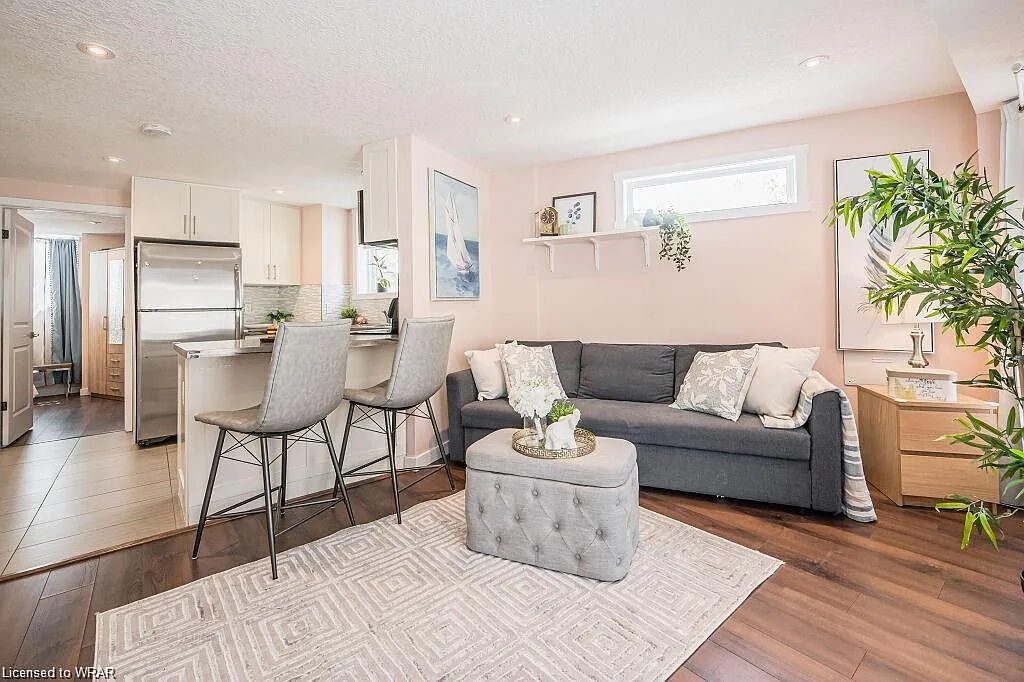 3. A mobile home in Pinehurst Trailer Park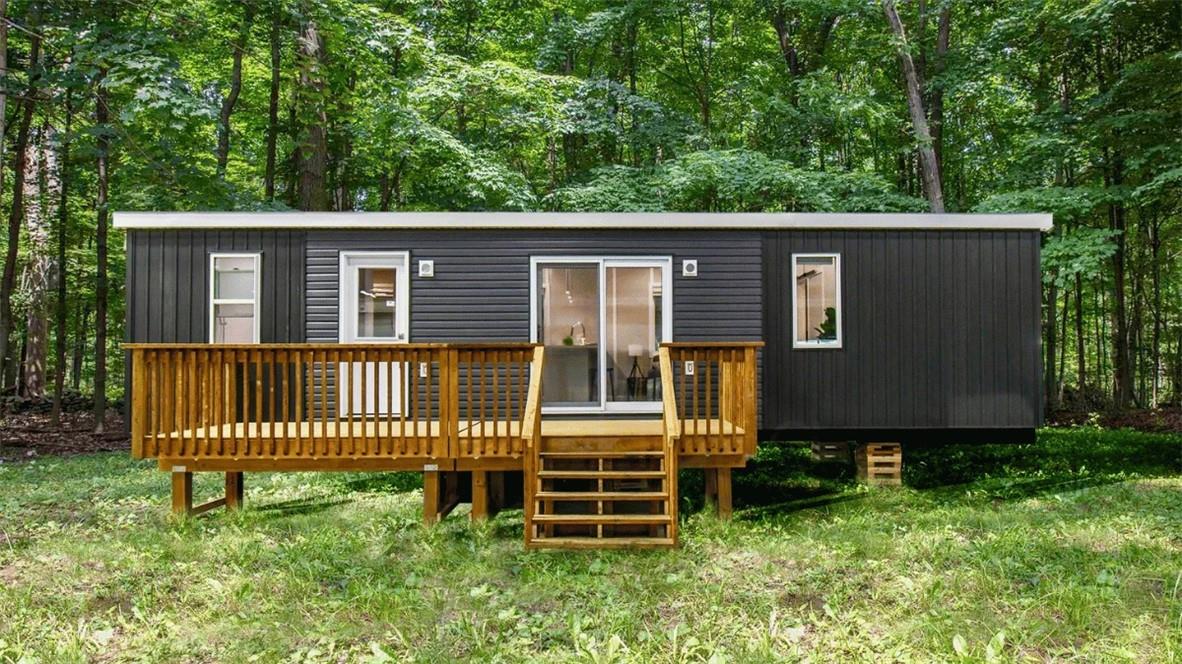 Address: 8044 Willsie Line #52, Lambton Shores
Size: 456 square feet
Price: $209,000

Located within the Pinehurst Resort, which encompasses a trailer park and amenities such as a pool, rec centre, and basketball court, this mobile home is misleadingly quaint on the outside. Its interior looks more like a new condo. For example, it's got stainless steel appliances within its modern, open-concept kitchen.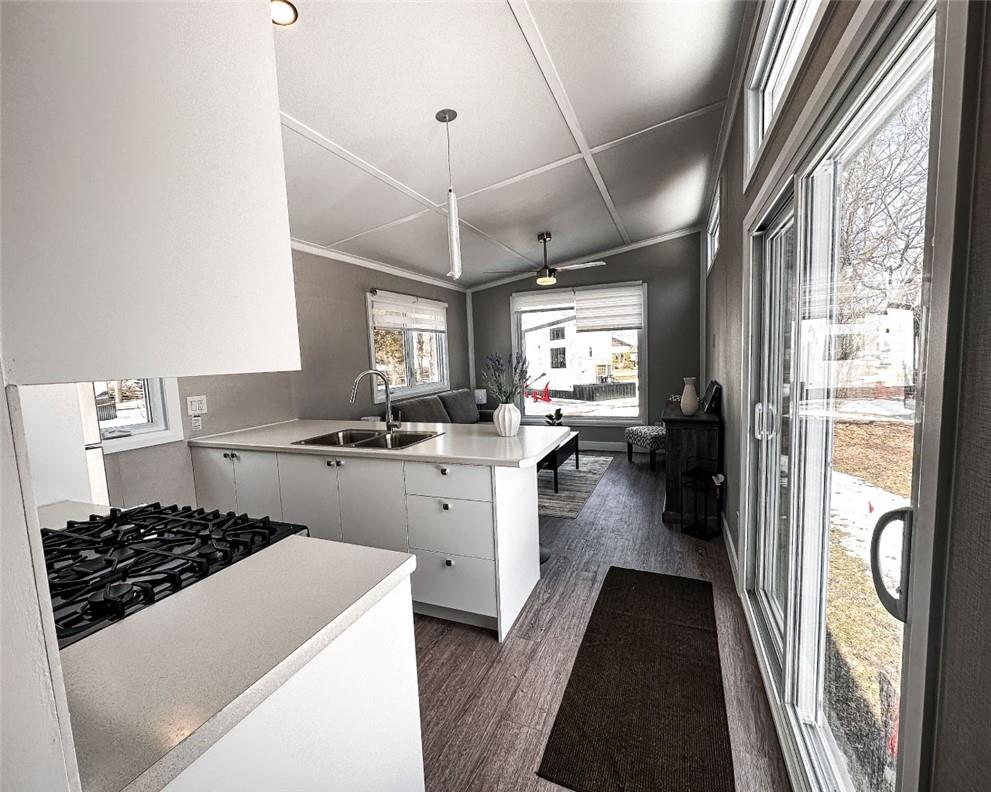 There's just one hitch with this trailer park. It's closed for half a month each year over the holidays "to maintain the recreational property status," according to the listing.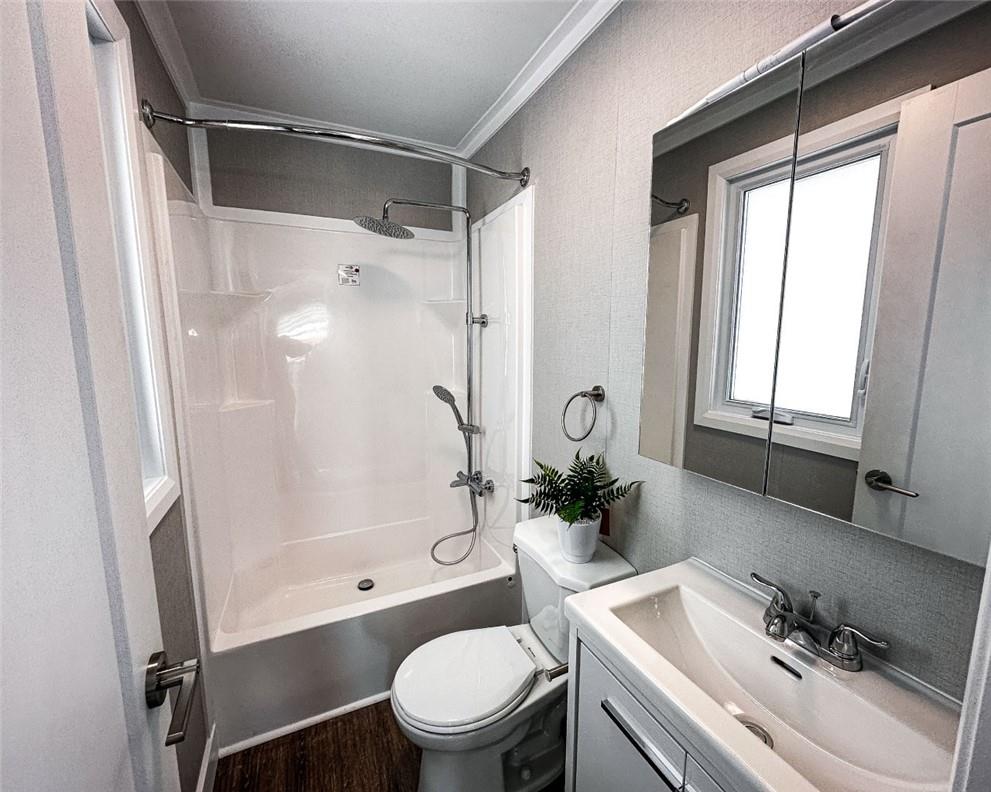 4. A stylish urban laneway home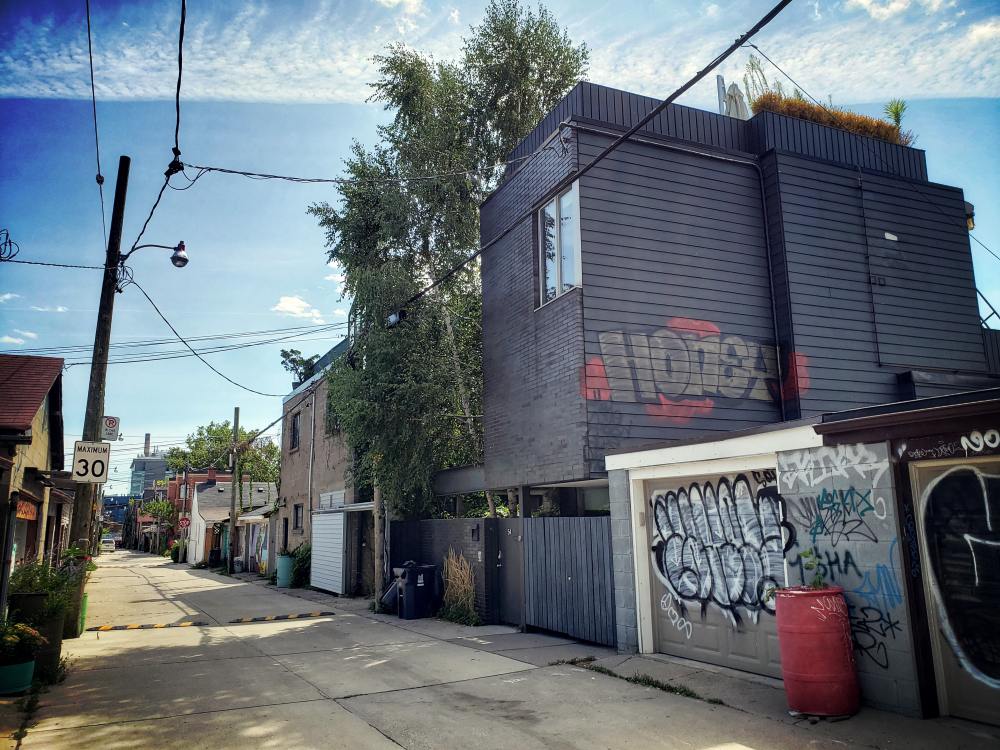 Address: 54 Croft St., Toronto
Size: 1,200 square feet
Price: $2,995,000

Cities around North America have been embracing laneway homes as a way to squeeze more density onto low-rise properties. They may generally be on the smaller side, but they aren't necessarily cheap. Here's an example of one such laneway home in Toronto.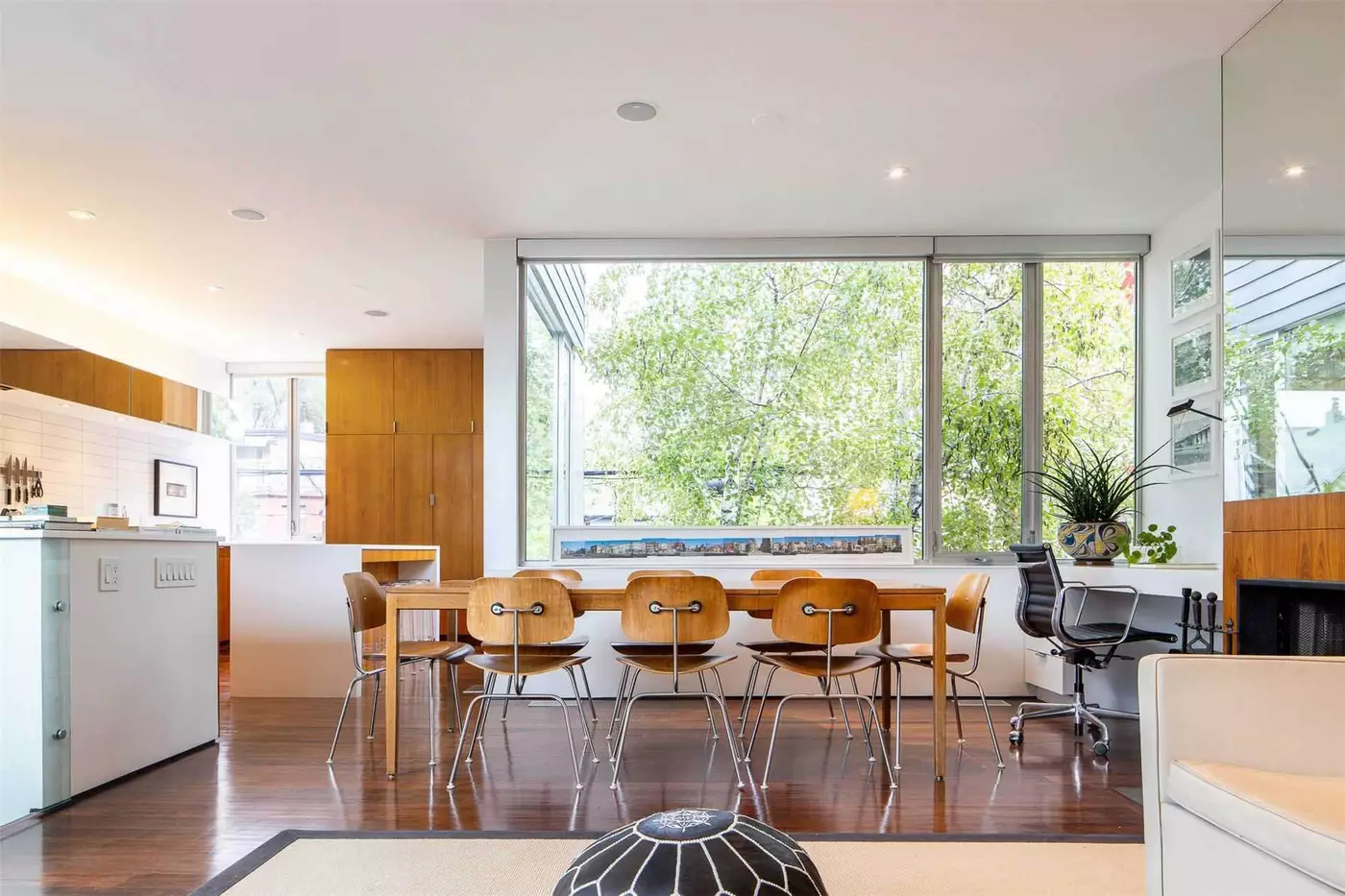 According to the original listing, the home predates the current buzz around laneway homes in the 6ix: "Completed in 2006 by Kohn Shnier Architects, the home was at the vanguard of unique infill housing along Toronto's laneways." It has three bedrooms, with a fourth family room that could accommodate guests for overnight stays. A fireplace and custom walnut millwork add some warmth to the space, while a balcony and rooftop terrace provide venues for stretching out.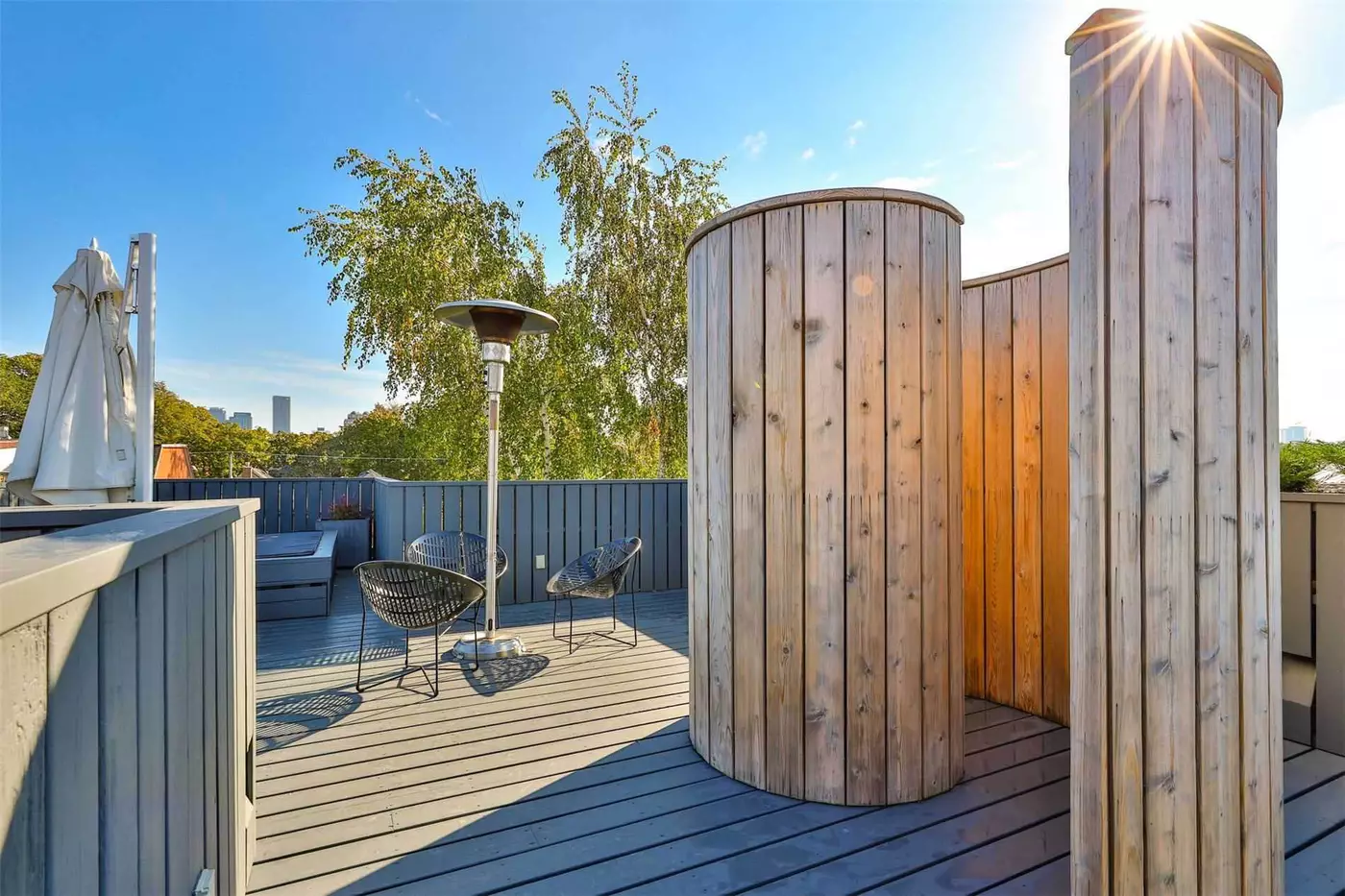 5. A fully furnished lakeside cottage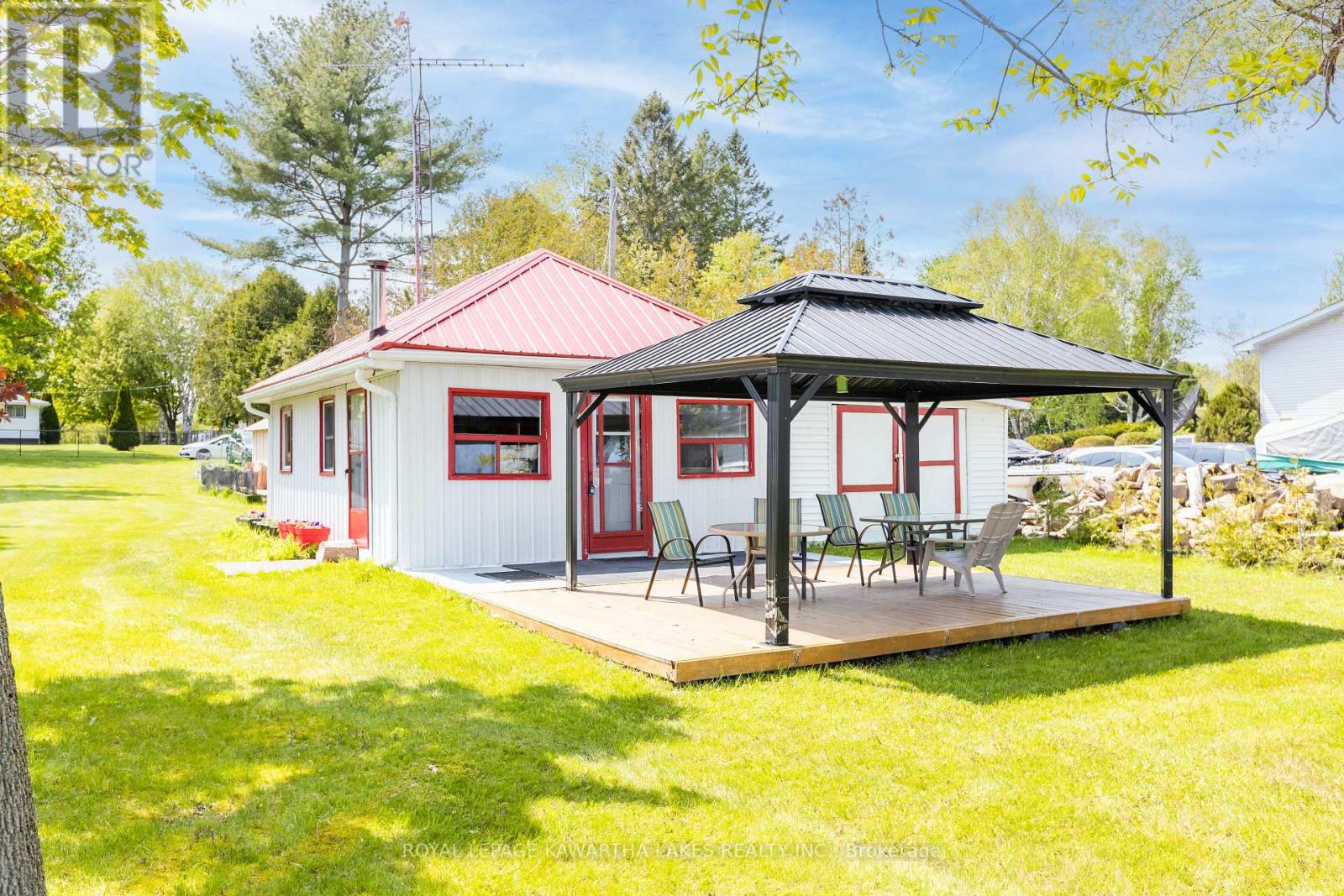 Address: 6 Saturn Ln., Kirkfield
Size: 456 square feet
Price: $649,900
Here's a modest waterfront home on Mitchell Lake, an artificial body of water that connects to the much larger Balsam Lake.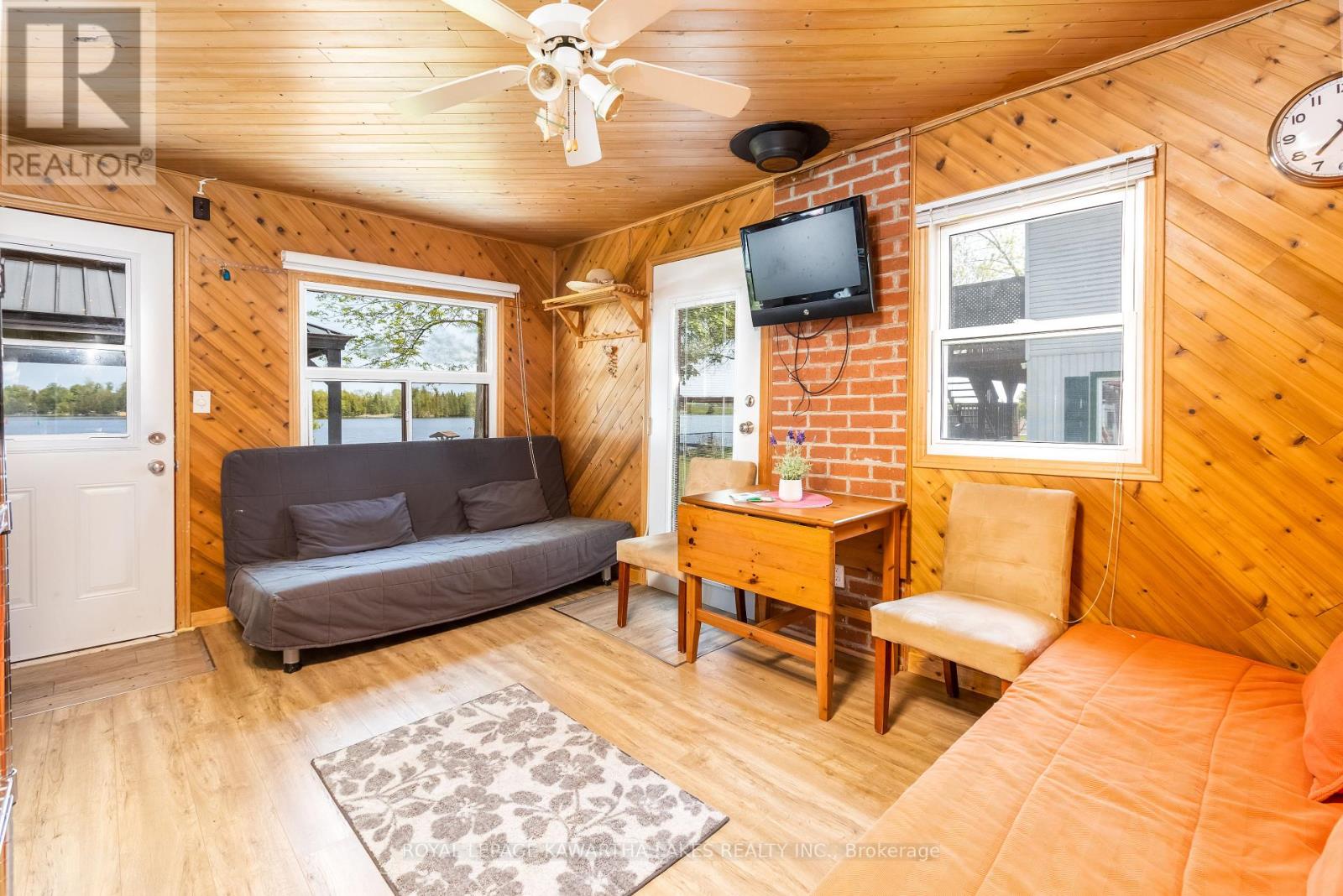 The home is being sold fully furnished and the seller is throwing in a tonne of extras including a motorboat, kayaks, riding lawn mower, and more.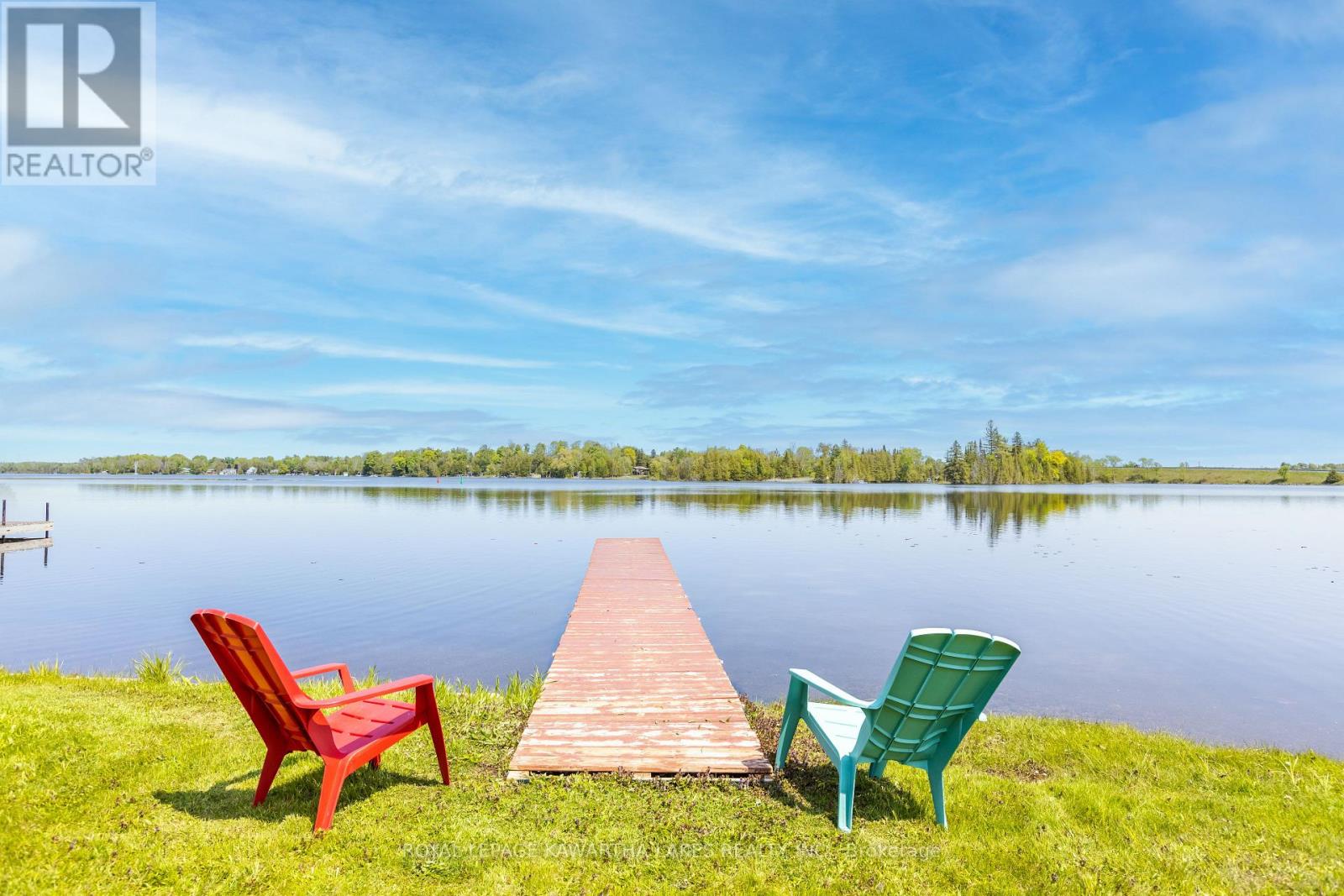 Ready to Be a Real Estate Rockstar?
Get so in the know on everything real estate, from the latest housing market trends and stories, to insider tips and tricks.
Yes, I want to get the latest real estate news, insights, home value estimates emailed to my inbox. I can unsubscribe at any time.