Designer Kate Curcio's Favourite Room
Kate Curcio spends her days creating fabulous and functional spaces as a designer at Ray Inc., a commercial design firm in Toronto. She tapped into the same sensibility when it came to designing her favourite room in her home.
By Laura Bickle | 2 minute read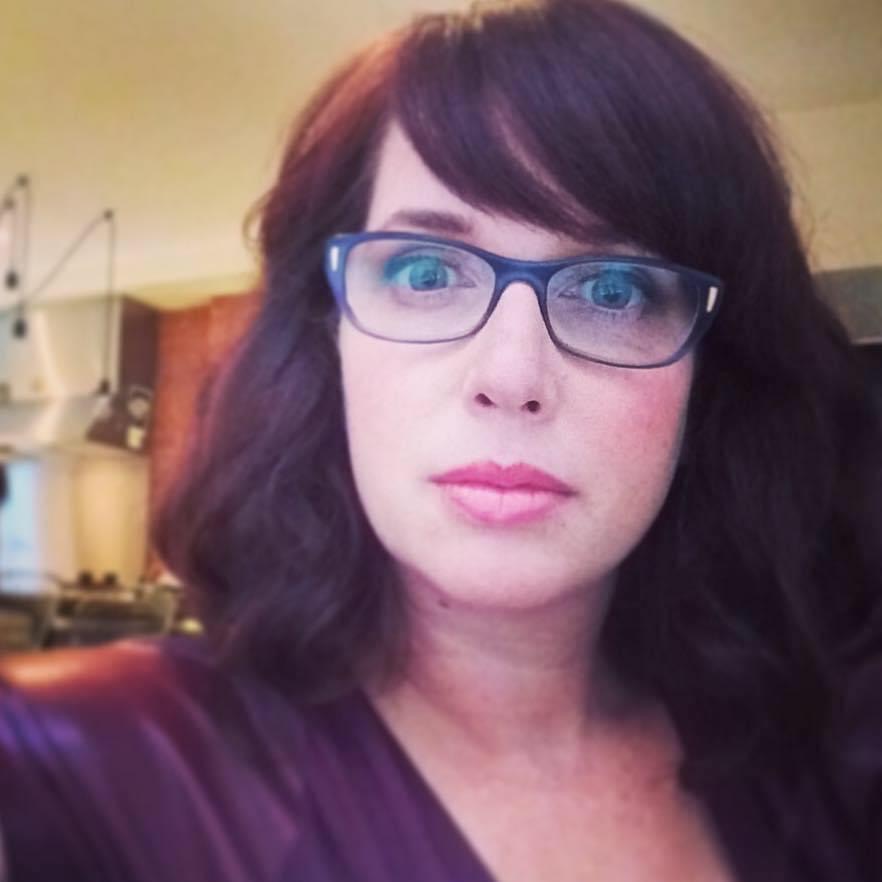 "We have many memories with friends and family in this space; it's true everyone ends up in the kitchen."
What and where is your favourite room?
Our open concept kitchen on our main floor.
–
What was the inspiration behind creating this room?
We wanted a chef's kitchen that was modern and timeless in design. It was important for us to reflect the age of the home (100 years) in the architectural details with regards to window trims and baseboards, and contrast that with minimal slab cabinet fronts, quartz countertops and stainless steel appliances.
–
What were the challenges in creating the room and how did you overcome them?
We really had to rethink the layout and how we wanted it to function while maximizing the space at the same time. We decided to use the entire width of the house (15 ft.) and moved away from the traditional work triangle by putting the fridge in a pantry area directly off the kitchen. This allowed us to reduce the amount of upper cabinets, creating a much more open and airy feel.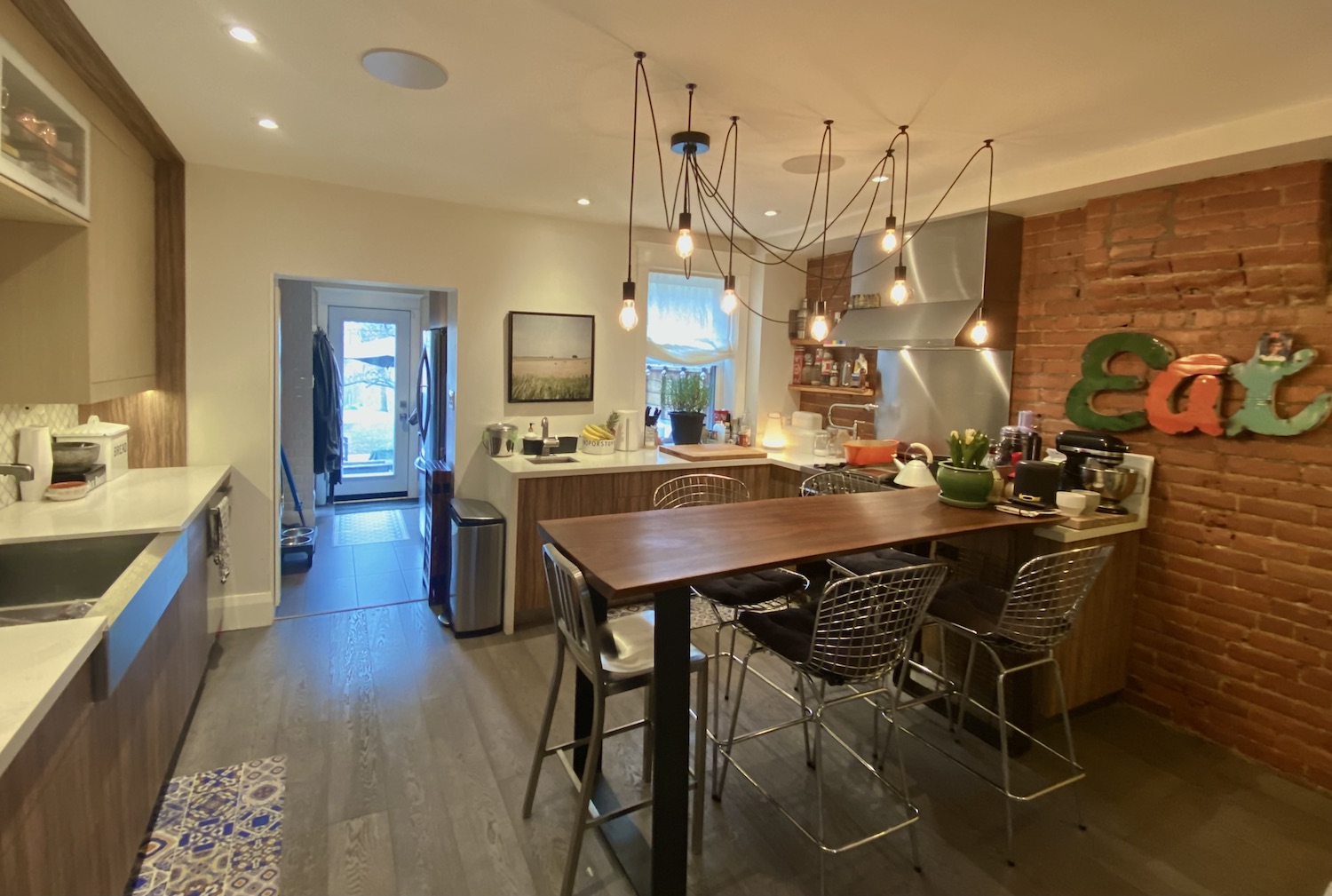 Kate's kitchen. Photo: Studio 141
We put the real back in real estate.
Join Wahi today and find out how easy it is to get real estate in the GTA.
GET STARTED
What are your favourite features of the room?
The various types of lighting. It is all installed with dimmers, allowing us to create different atmospheres depending on the task or event. There's a mix of recessed LED under-cabinet lighting, minimal pot lights located to highlight artwork and provide ambient lighting, as well as a freestyle arrangement of Edison bulbs strung on black cording creating a large feature light over the eating area. My other favourite feature is the exposed brick wall, a labour of love for my husband who spent hours removing the original lathe and plaster. Our home was built with bricks from the Don Valley Brickworks dating back to 1889; I love that we have this Toronto history in our house!
–
How does this room make you feel?
It's often the first and last place we spend time in every day — it's amazing how it changes. Early morning sunshine streams in from a south-facing window accompanied by the smell of fresh coffee. At night, the room is dimly lit with candlelight and there's music and laughter throughout the room.
–
Describe a memorable moment in this room.
We entertain a lot! We have many memories with friends and family in this space; it's true everyone ends up in the kitchen. I also love the quiet moments teaching our boys how to bake or make fresh pasta.
The white door adds visual interest next to the black walls adorned with antique art.