Home organizer Ysabelle Allard's Favourite Room
Ysabelle Allard, owner and lead home organizer of Tidy My Stuff Inc., has a knack for organizing spaces that make their occupants feel comfortable and serene. And that's the vibe she was going for when she created the guestroom in her new home.
By Laura Bickle | 2 minute read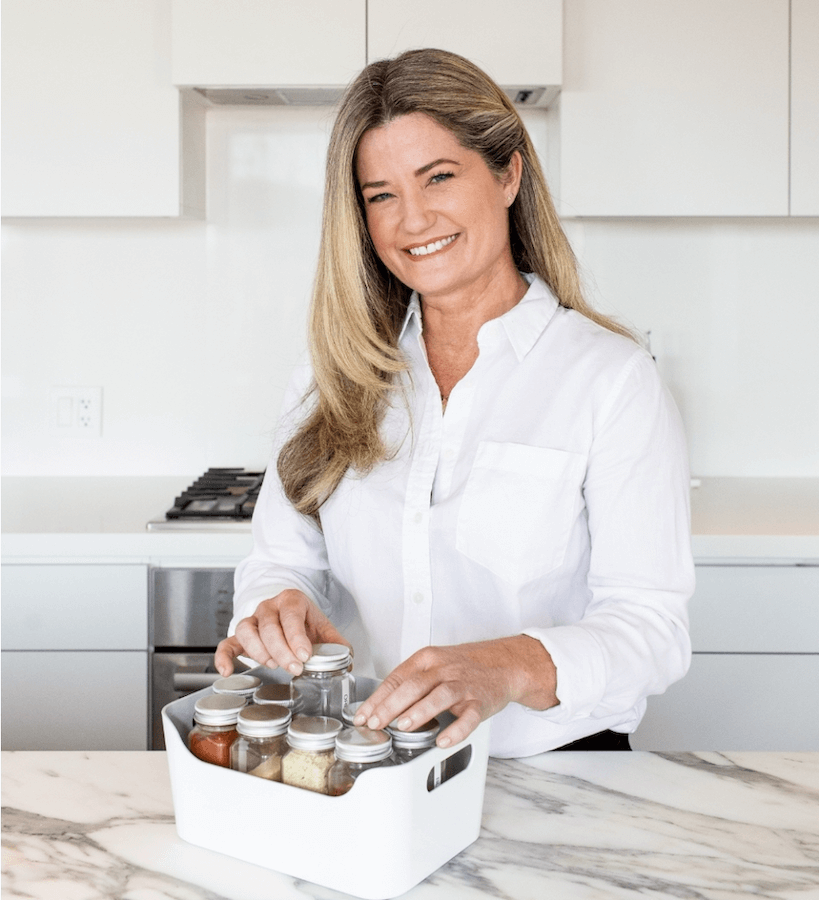 "We wanted our guests to feel they could have their own space with all the necessities, much like a hotel room."
What and where is your favourite room?
My favourite room is the guestroom in our new home in Windsor, Ont., which was purchased when my partner and I moved in together and blended our families. I have a 12-year-old daughter and he has a 13-year-old son.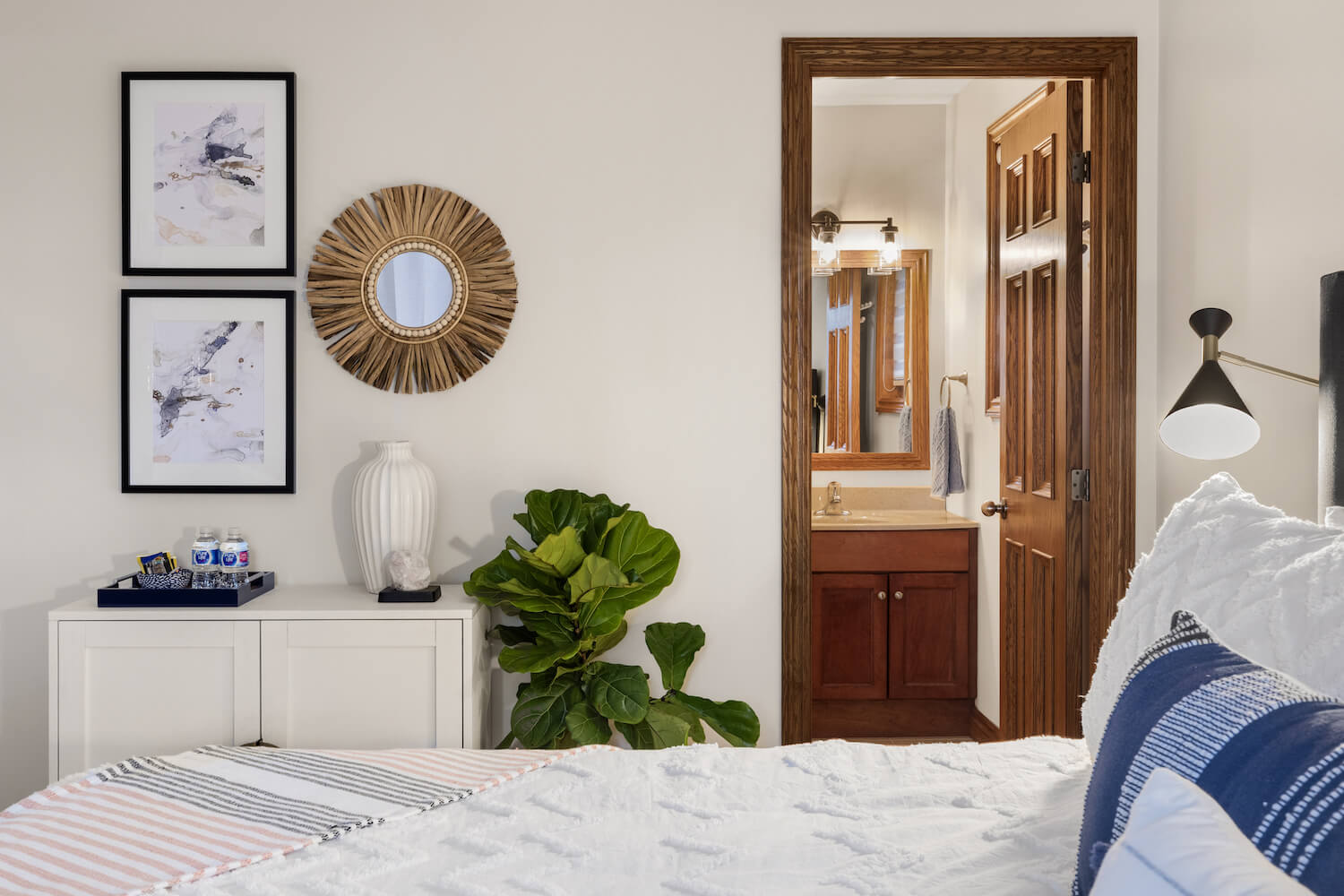 Ysabelle's guestroom has an ensuite bathroom and all the amenities a guest could hope for.
What was the inspiration behind creating the room?
Having moved from Toronto, we wanted a space that allowed us to invite our friends and family to stay with us comfortably. We wanted our guests to feel they could have their own space with all the necessities, much like a hotel room. We achieved this by transforming a room with an ensuite bathroom and creating a hotel-style mini-bar complete with a stocked fridge, kettle for coffee or tea, and snacks (no charge!).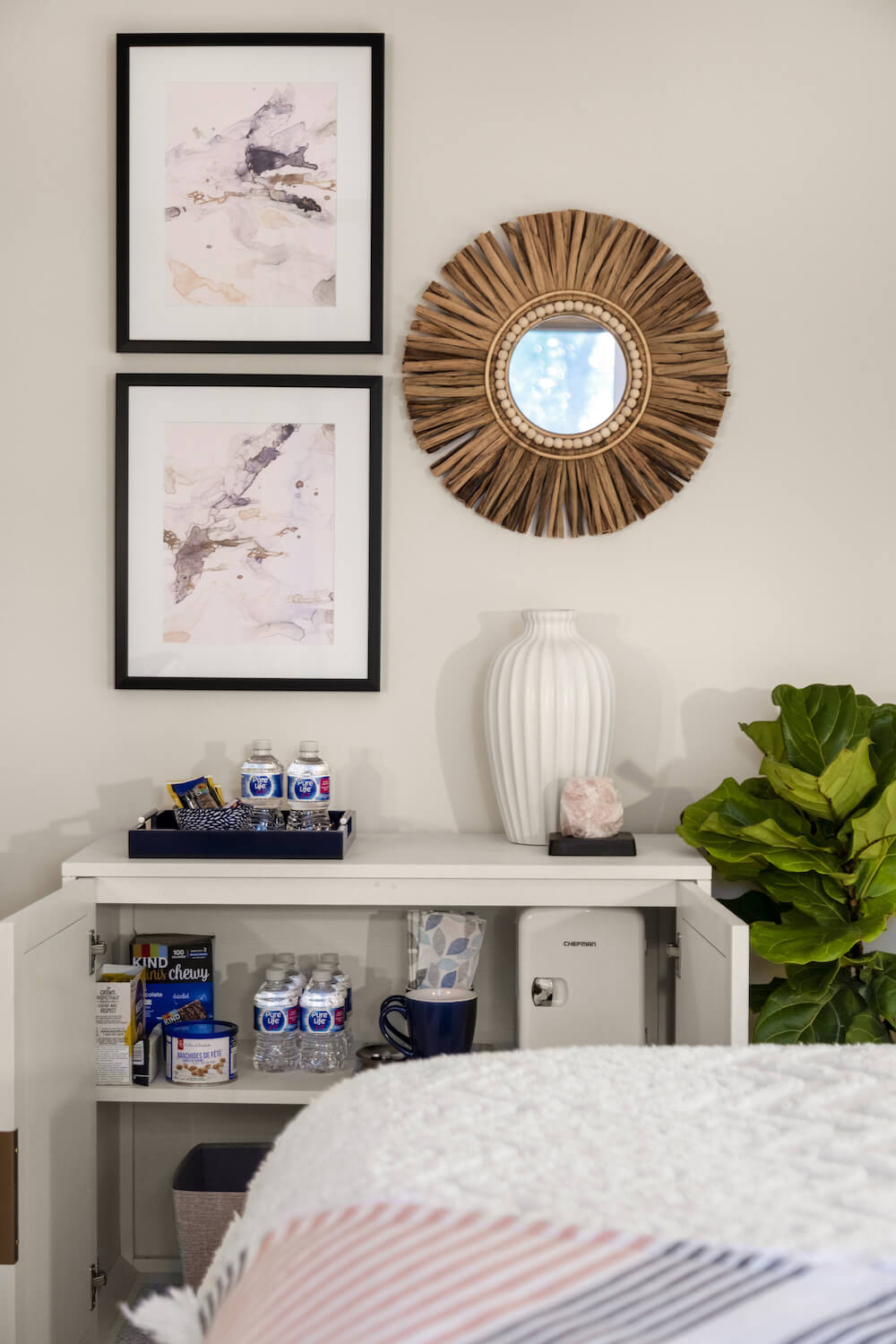 A self-serve mini-bar complete with snacks and beverages makes this guestroom feel like a boutique hotel room. Photo: Jesse Durocher
We put the real back in real estate.
Join Wahi today and find out how easy it is to get real estate in Ontario.
What were the challenges in creating the room and how did you overcome them?
The guestroom is part of a reimagining of the entire 4,000-square foot home. I have decorated many apartments, condos and small houses but needed help with the scale of this larger home — space planning, furniture layouts and selecting items that worked with the overall size of each room. We hired Megan Cooper, a Windsor designer, to help us furnish and decorate in our preferred style, which is contemporary, while still respecting the traditional aspects of the home. She created mood boards and layouts and I did all of the sourcing, purchasing, delivery, assembly and hired trades. 
–
What are your favourite features of the room?
In our travels, we've stayed at incredible hotels and wanted to integrate all our favourite features, such as a king-sized bed with the comfiest mattress and hotel-style linen and pillows. I also love the adjustable lighting and the ceiling fan, along with the cozy chair and side table where our guests can enjoy their morning coffee.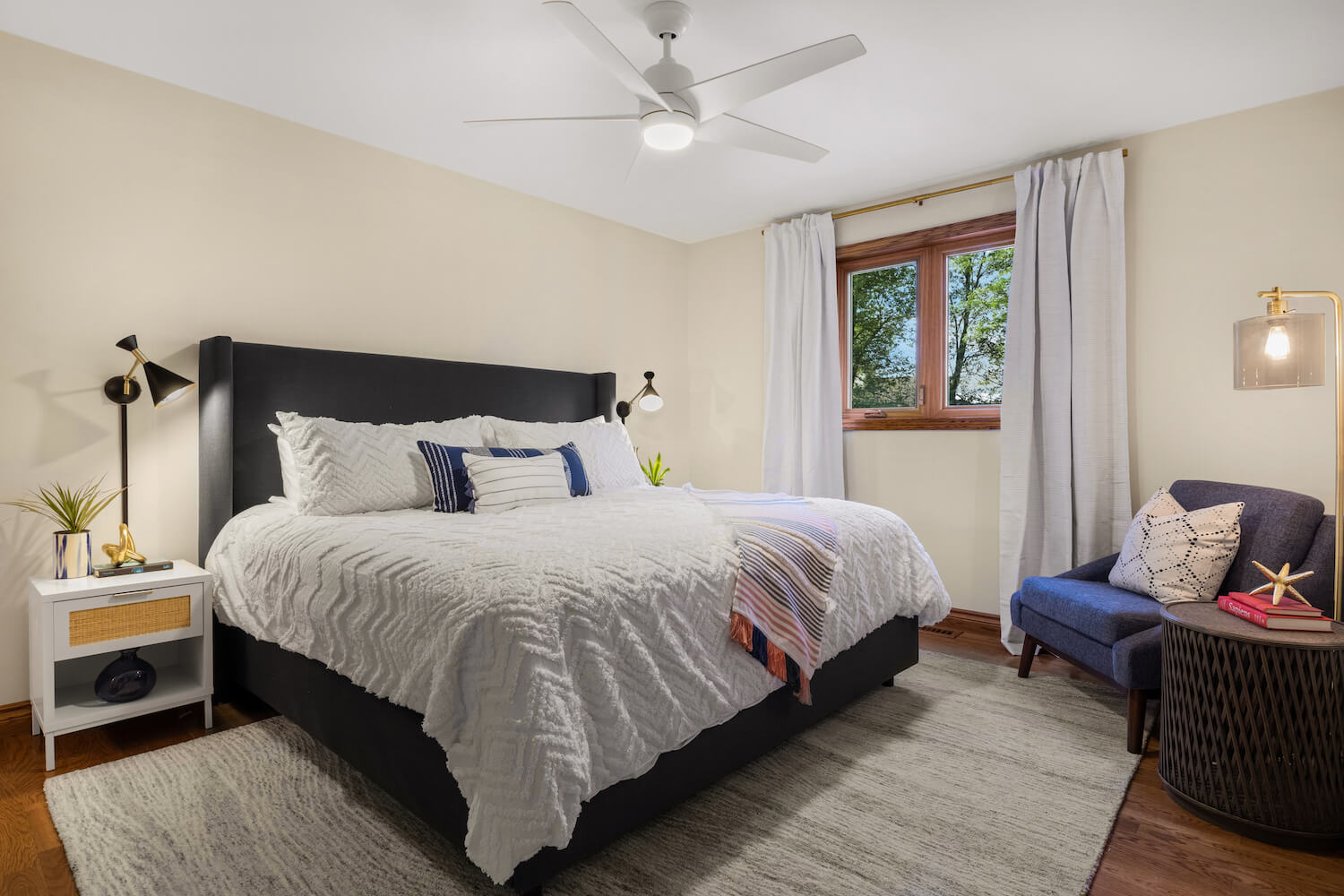 Guests can enjoy their morning coffee or a good book in this cozy reading nook. 
How does this room make you feel?
It makes me feel good about hosting our loved ones and proud of myself for seeking help from a design expert to fill the gaps. 
–
Describe a favourite moment in this room.
Seeing our beloved ones' faces in the morning when they tell us how great they slept and how they feel like they are staying at a small resort. We are working on implementing room service!