Designer Karen Sealy's Favourite Room
Toronto-based Karen Sealy, owner and lead designer of Sealy Design Inc. and a regular design expert on CityLine, has a knack for seeing the potential in even the most challenging spaces. This skill served her well when she tackled her old, cramped basement and turned it into her favourite room.
By Laura Bickle | 2 minute read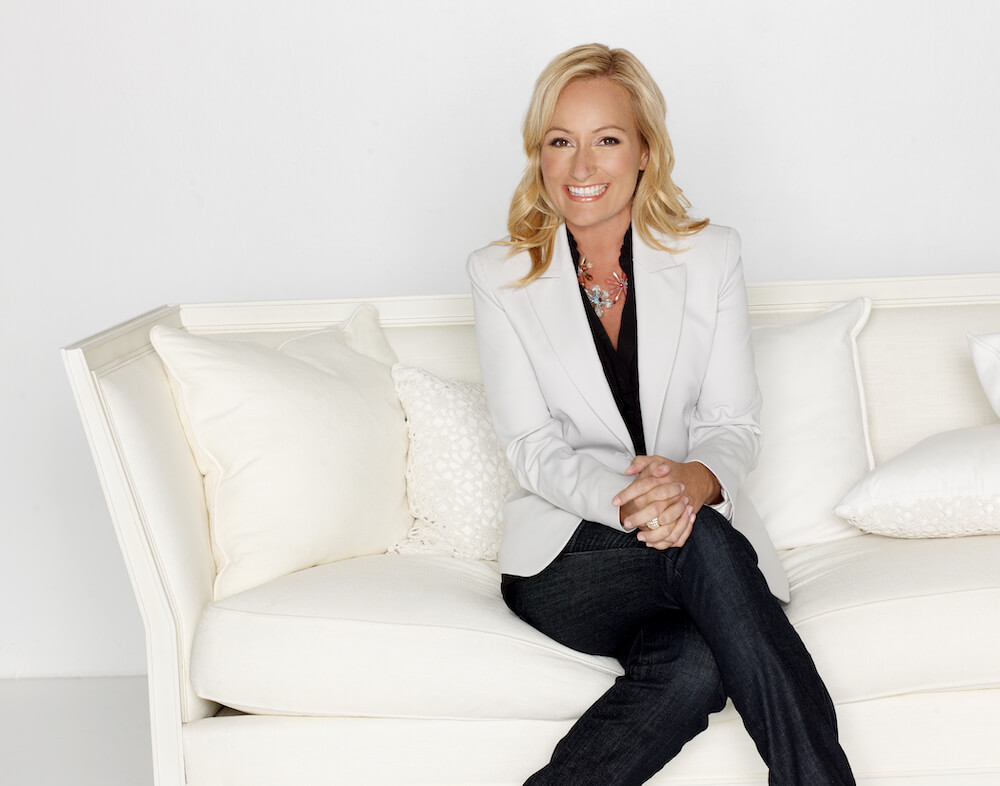 "I love Scandinavian modern as it's practical and easy to live in yet still has a clean art gallery-like feel."
What and where is your favourite room?
My favourite room is my media room in the basement of my small bungalow.
–
What was the inspiration behind creating the room?
I love Scandinavian modern as it's practical and easy to live in yet still has a clean art gallery-like feel.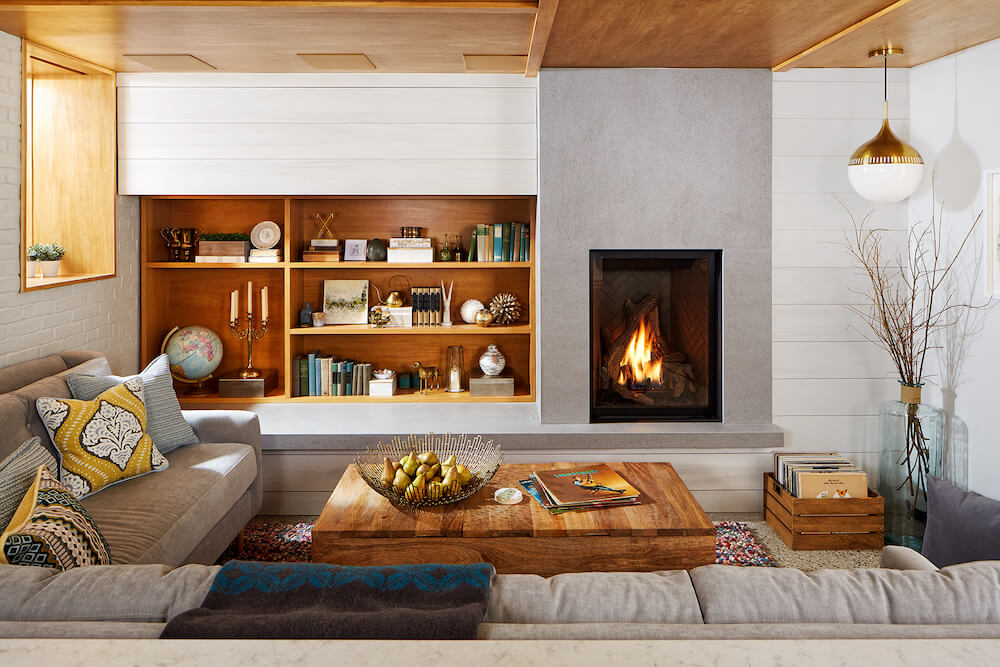 The addition of windows, built-ins and a fireplace creates a welcoming and stylish space for hanging with family and friends.
What were the challenges in creating the room and how did you overcome them?
It was a very dark, damp and dirty space with low ceilings, and it was only being used for storage. I knew it had such potential but needed a ton of work! After finalizing the design we needed to: underpin (dig down to create more ceiling height) and add windows that would work with the planned built-in projector screen and fireplace.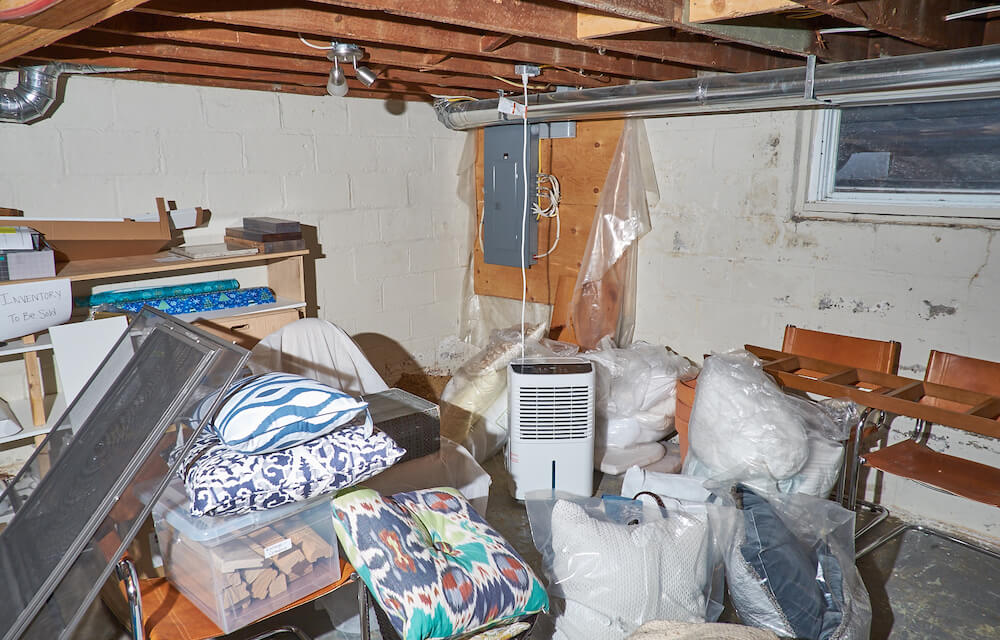 Karen's basement before she converted it into a media room.
What are your favourite features of the room?
The terrazzo floor. This took some skill: I had to use a pea gravel aggregate in my concrete mixture. However, pea gravel is heavy and falls to the bottom of the pour so the dried concrete had to be ground down to get the beautiful colours and texture.  
 –
I also love the large screen that retracts into the ceiling. There's a smart button on the wall that says "movie" that turns on the surround sound, dims the lights and sets the mood! 
We put the real back in real estate.
Join Wahi today and find out how easy it is to get real estate in Ontario.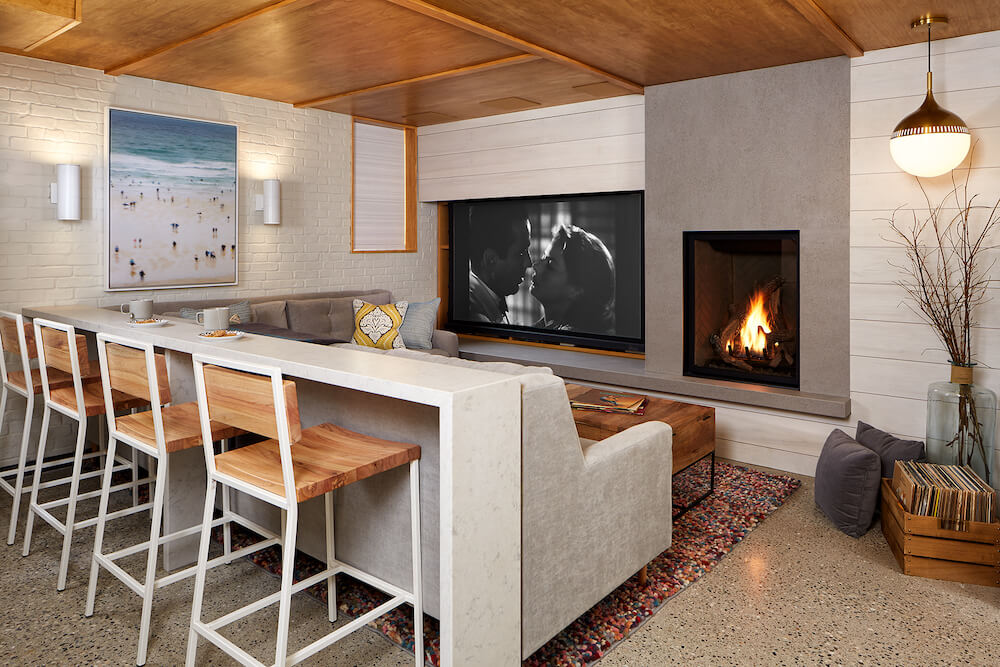 Bar seating and a retractable projector screen make this room the perfect place to watch movies with guests.
How does this room make you feel?
Well, it doesn't make me feel like I'm in a basement! This room always makes me feel happy, like a big hug (and always grateful)! Part of that is because of the added architectural details, like the real brick veneer that's on the wall beside the built-in and the shiplap around the fireplace. The cozy and welcoming elements keep it bright and airy.
–
Describe a favourite moment in this room.
I get to re-create my favourite moment over and over again. I have people hit the movie button and they have no idea what's coming. I usually put on an action-packed trailer so they can feel the vibration of the subwoofer and see the 4K image on the big screen just like you're in a movie theatre. People always gasp and take a seat on the sofa. They aren't going anywhere. Got 'em!  

Photos: Sealy Design Inc.