Designers Andrea and Taylor Hylton's Favourite Room
Mother-daughter design duo Andrea Hylton and Taylor Hylton-Oerton of Andrea Hylton Home, a full-service design-and-build firm in Waterloo, Ont., are known for reimagining their client's spaces with elegance, utility and comfort in mind. They recently applied that same philosophy to their own home.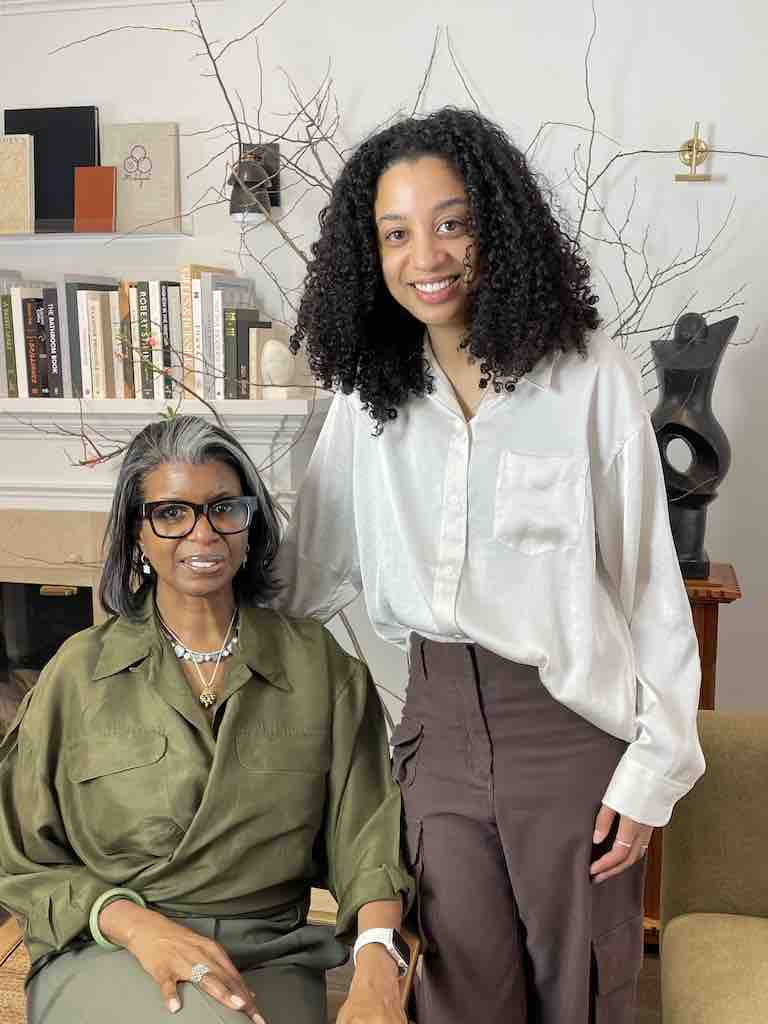 "Because of the constraints of COVID-19 lockdowns and supply chain issues, pulling this room together became an exercise in using things we already owned in new ways."
– Andrea Hylton (pictured left) and Taylor Hylton-Oerton
What and where is your favourite room?
Our favourite room is our lounge. Pre-COVID, it was our dining room.
–
What was the inspiration behind creating the room?
Like everyone across the world, by month five of lockdown, we were feeling the squeeze of our four walls. In an effort to use our space to the fullest in a way that served our everyday needs, we transformed our rarely used dining room into a comfortable lounge space.
–
What were the challenges in creating the room?
This room is the primary pathway from the entry of our home to our kitchen, so we struggled to create a layout that felt cozy but also allowed for an easy path of travel through the middle of the space.
Because of the constraints of COVID-19 lockdowns and supply chain issues, pulling this room together became an exercise in using things we already owned in new ways.
If we were designing this room under different circumstances, we likely would have designed custom millwork for the books and bar area. Because this was not possible at the time, we had to pivot. We searched our office and found an unused Ikea bookshelf that was the perfect size for the space. Although it wasn't what we typically would have done, at the end of the day it just worked.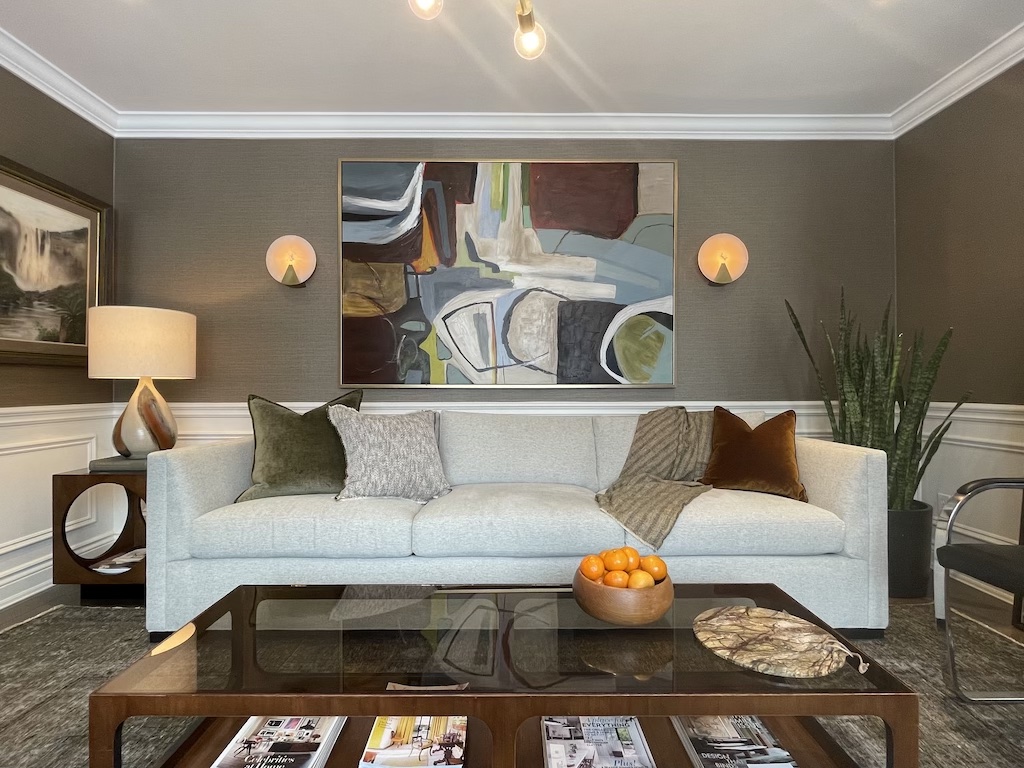 When the first COVID-19 lockdown happened, Andrea Hylton and her daughter Taylor Hylton-Oerton decided to convert their underused dining room into a cozy and relaxing lounge area.
We put the real back in real estate.
Join Wahi today and find out how easy it is to get real estate in Ontario.
What are your favourite features of the room? 
Everyone in our home is in love with the two swivel rockers that sit in front of the window. They are by far the most comfortable seats in the house. 
Another favourite feature is the painting of Kaieteur Falls that hangs on the wall beside the sofa. This is a family treasure that our mother/grandmother commissioned more than 40 years ago of a waterfall in her beloved home country of Guyana.
How does this room make you feel?? 
Like we are wrapped in cashmere — comfy, cozy, and at home..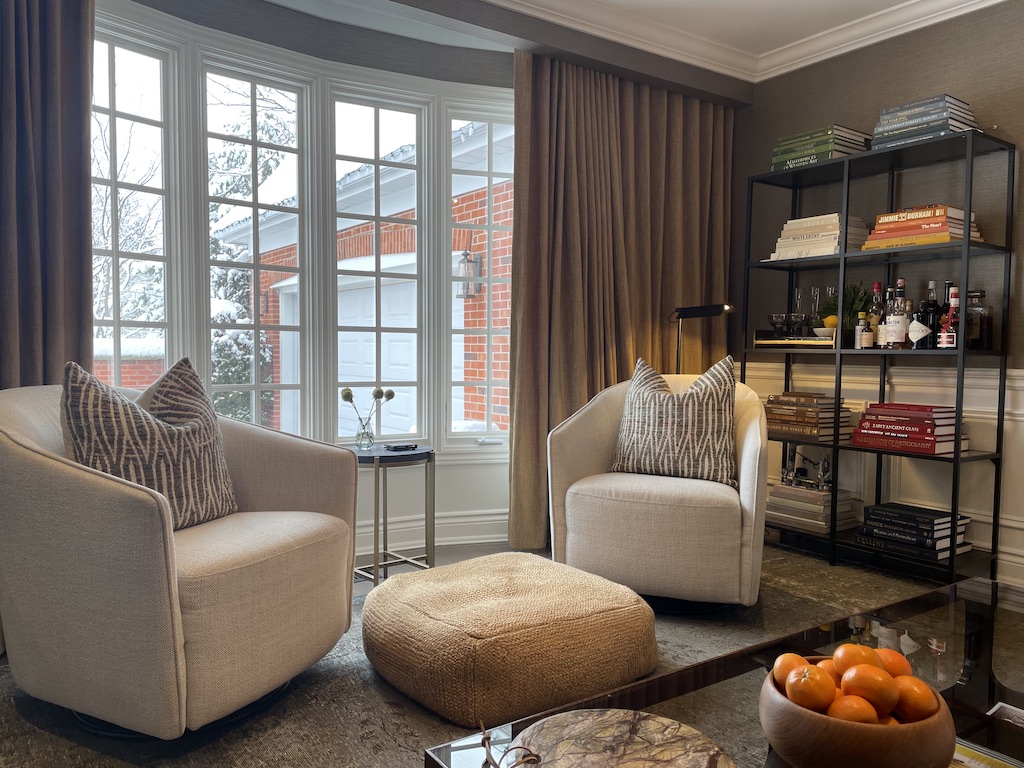 A repurposed Ikea bookshelf serves as the lounge's bar, where family members dressed up and gathered for "Cocktails in The Parlour" during COVID-19 lockdowns.
Describe a favourite moment in this room? 
In the midst of lockdown-induced restlessness, the idea of "Cocktails in The Parlour" was born. This event was an opportunity to put on nice clothes and pretend that we were somewhere else for an evening (hence the renaming of the room). Beyond the daily benefits of the lounge, the "Parlour" became a Thursday evening destination where fancy hors d'oeuvres and cocktails were served. Purposefully over the top, but oh, so necessary!

Photos: Courtesy of Andrea Hylton Home
Get the Competitive Edge You Need
Sign up for the latest real estate news and see how Wahi can help you get ahead.
By clicking "subscribe", you agree to receive newsletters from Wahi.
 You always have the option to unsubscribe at any time.