Designer Lori Morris's Favourite Room
Award-winning designer Lori Morris's aesthetic — evident in her residential and commercial projects as well as her furniture and decor line — has been described as luxurious, glamorous, elegant and eclectic. And it's a style that she fully unleashed when designing her own Toronto home.
By Laura Bickle | 2 minute read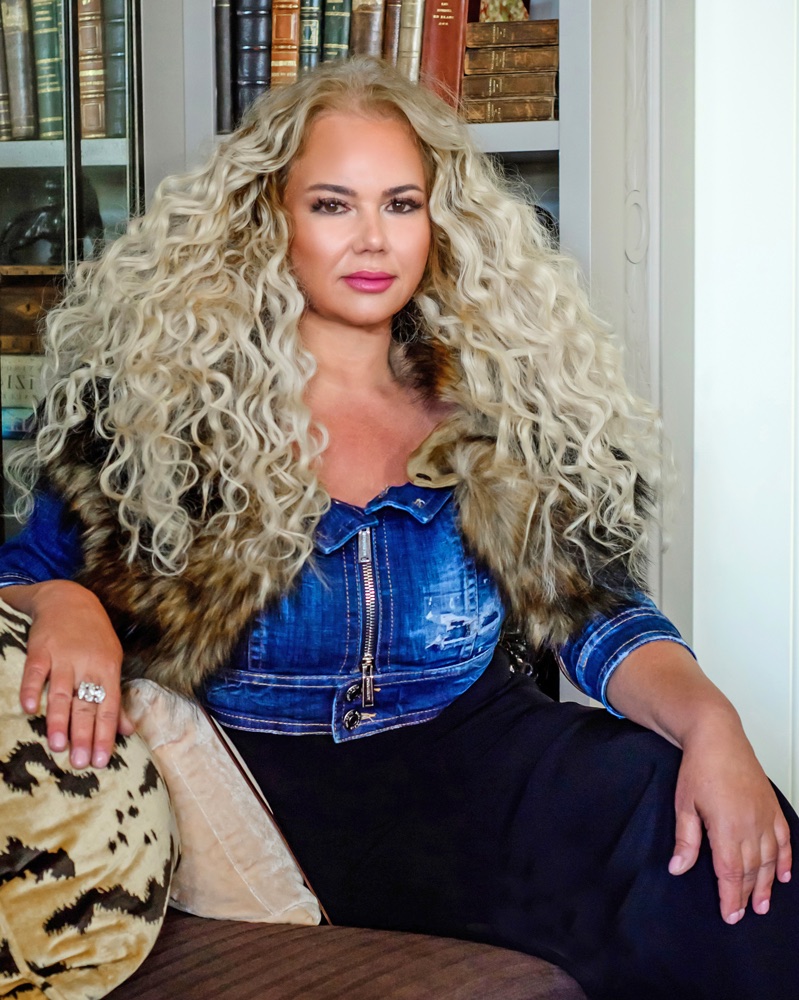 "I wanted to create a blue and white Wedgewood jewelry box inside my house."
What and where is your favourite room?
My home office. It's so magically beautiful and it has such an inspiring, creative vibe.
–
What was the inspiration behind the room?
I wanted to create a blue and white Wedgewood jewelry box inside my house. I wanted it to feel like a conservatory with beautiful ceiling details, a lot of windows and light.
–
What were the challenges in creating the room and how did you overcome them?
I have to be honest with you: there were no challenges. It really was just a matter of where I was going to stop adding the layers of gorgeousness.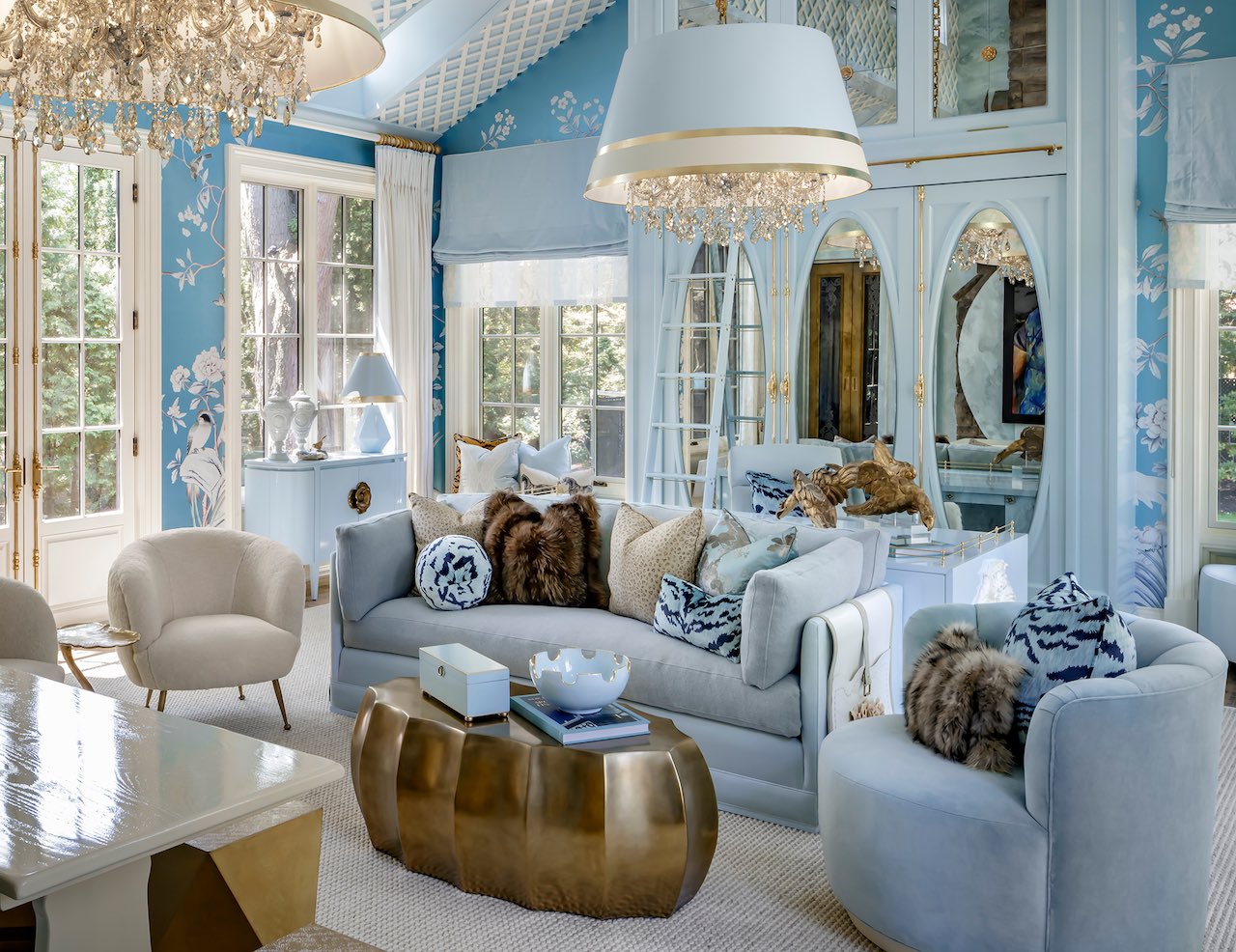 Designer Lori Morris didn't shy away from applying the opulent aesthetic she is known for to her own home office in her Toronto home.
What are your favourite features of the room? 
There are so many. The ceiling is a stunning blue and cream lattice with beautiful porthole windows. The walls have a beautiful chinoiserie pearlized blue wallpaper with cream moldings. We designed and built custom cabinetry behind my desk where I house my design samples. It's got antique oval mirrors, a sliding ladder, and we painted it blue and white to give it that Wedgewood look.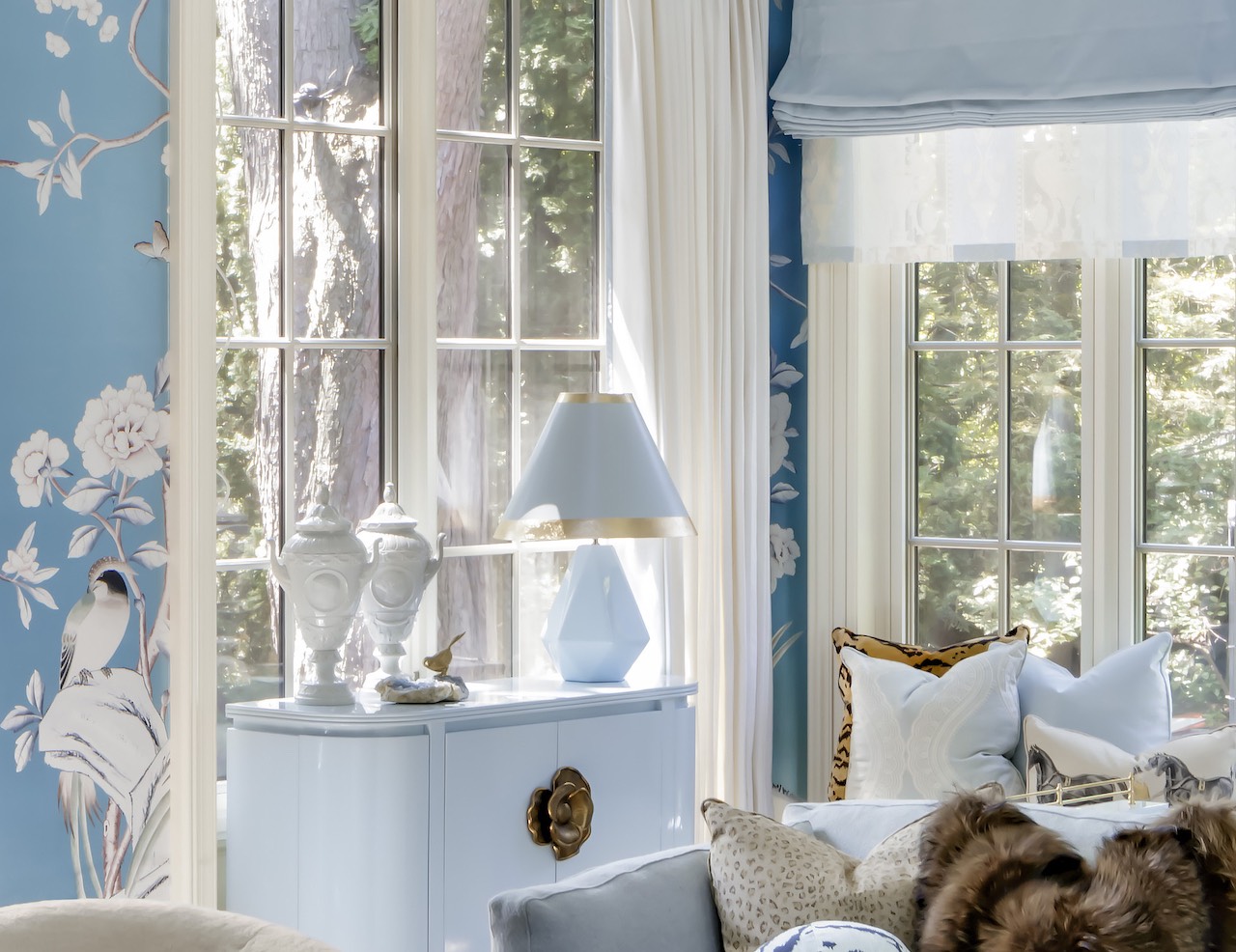 Several windows placed throughout the office allow for ample natural light to permeate the space.
My desk is custom crafted and has hand-carved applications on either end with a brass railing detail. In front of my desk is a custom-designed sofa from the Lori Morris Collection, which is upholstered in a blue wool wrapped in blue velvet. Next to the sofa is a fluted brass coffee table with stunning blue accessories flanked by matching sheepskin chairs.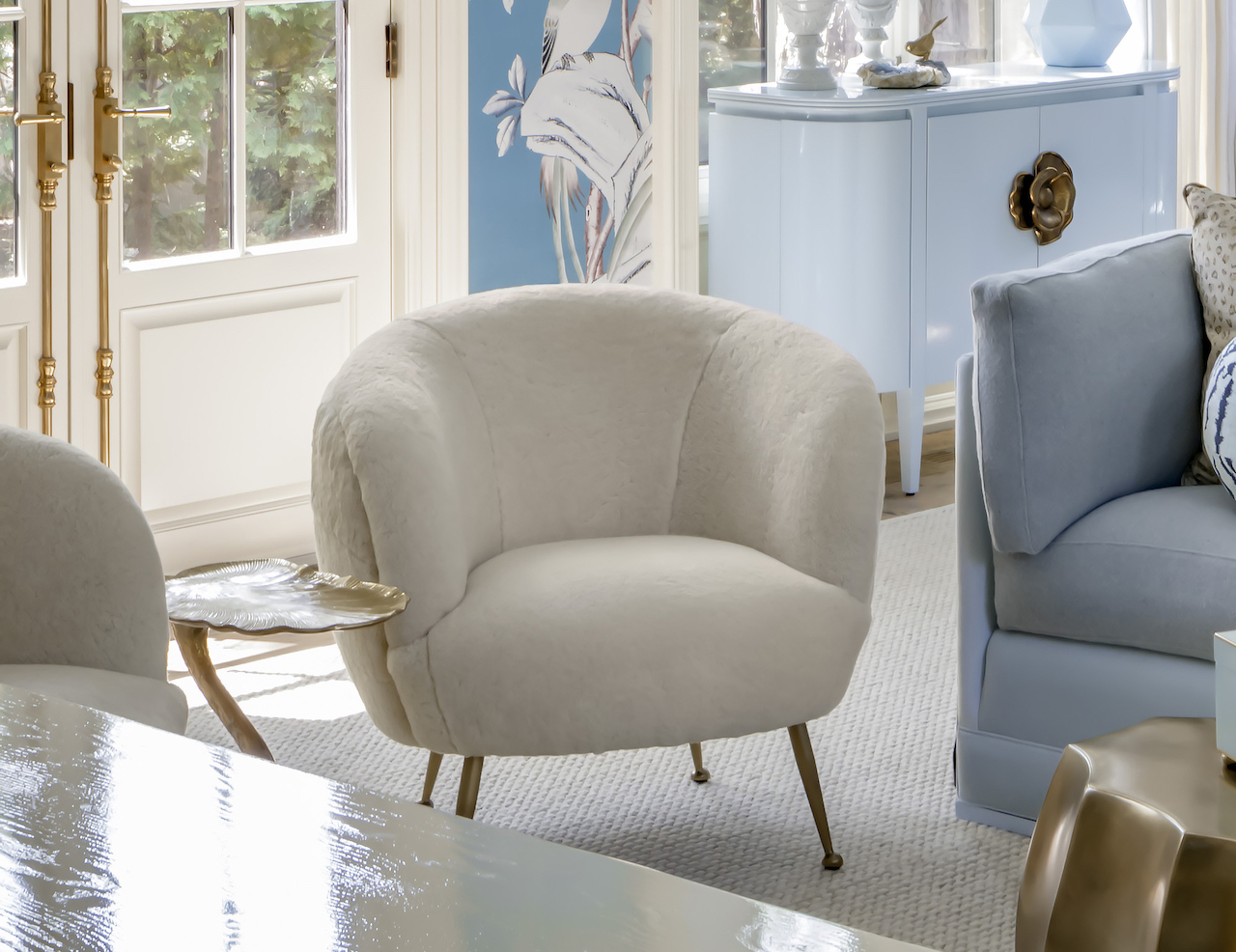 Luxurious white sheepskin chairs provide a comfortable and elegant place for clients to sit.
And then there's my dancing chandelier party. We added two crystal chandeliers with custom shades in blue, cream and gold tones, hung with an antique vintage chain.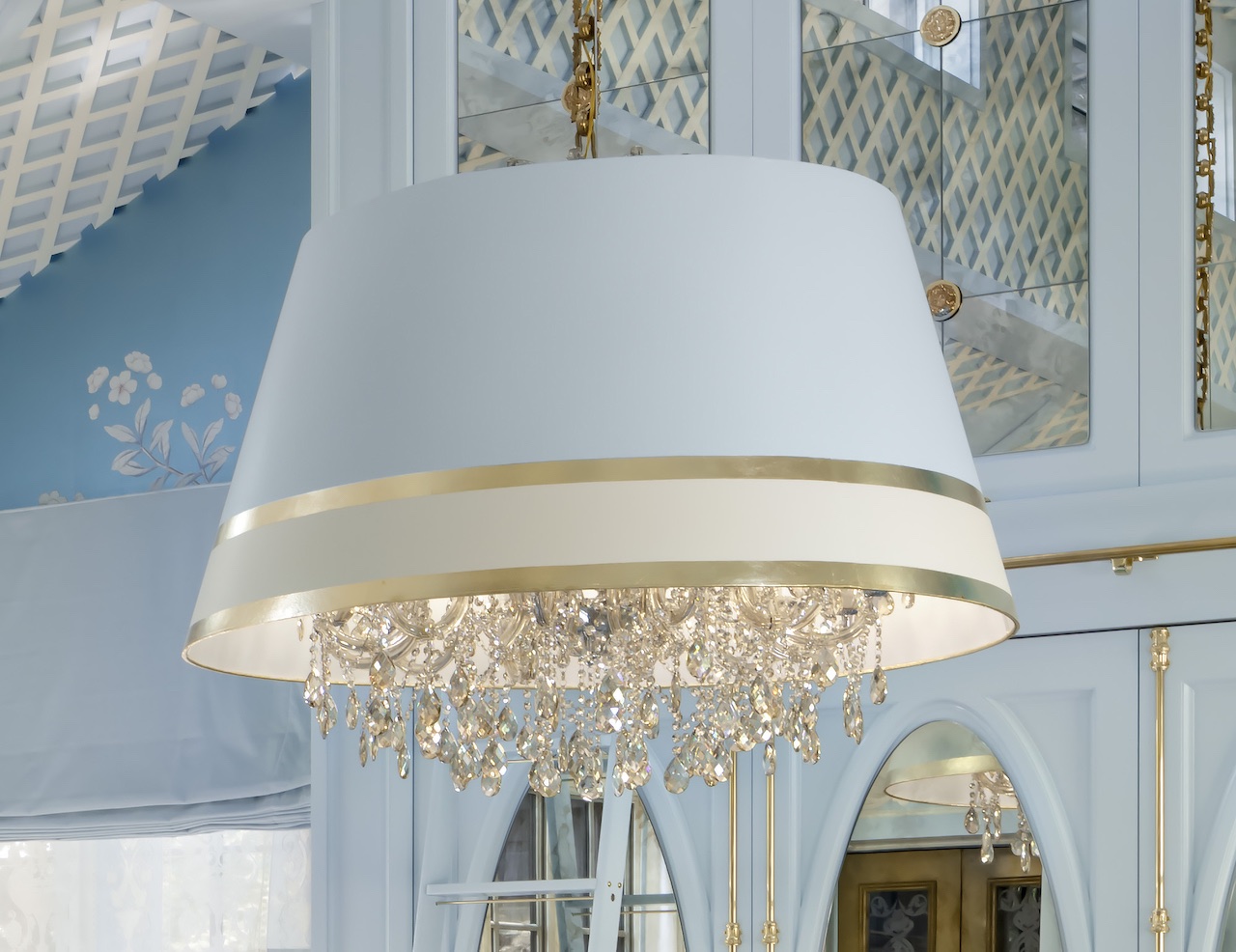 A set of elegant crystal chandeliers adds to the the wow-factor of Lori's home office.

How does this room make you feel? 
First of all, pinch me! Is it real? And then, second, I can't really say anything other than it's completely magical.
We put the real back in real estate.
Join Wahi today and find out how easy it is to get real estate in Canada.
Describe a favourite moment in this room.
My favourite moments are making design presentations to clients. It gives them a sense of the luxury they can expect with the design of their own home.