Designer Brian Burgess's Favourite Room
When Brian Burgess, principal of B. E. Burgess & Associates Interior Design, was a child, the dining room was the centre of the home. So it only follows that Burgess aimed for a similar vibe, coupled with his own his design sensibilities, when he created the dining room in his home in Fonthill, Ont.
By Laura Bickle | 2 minute read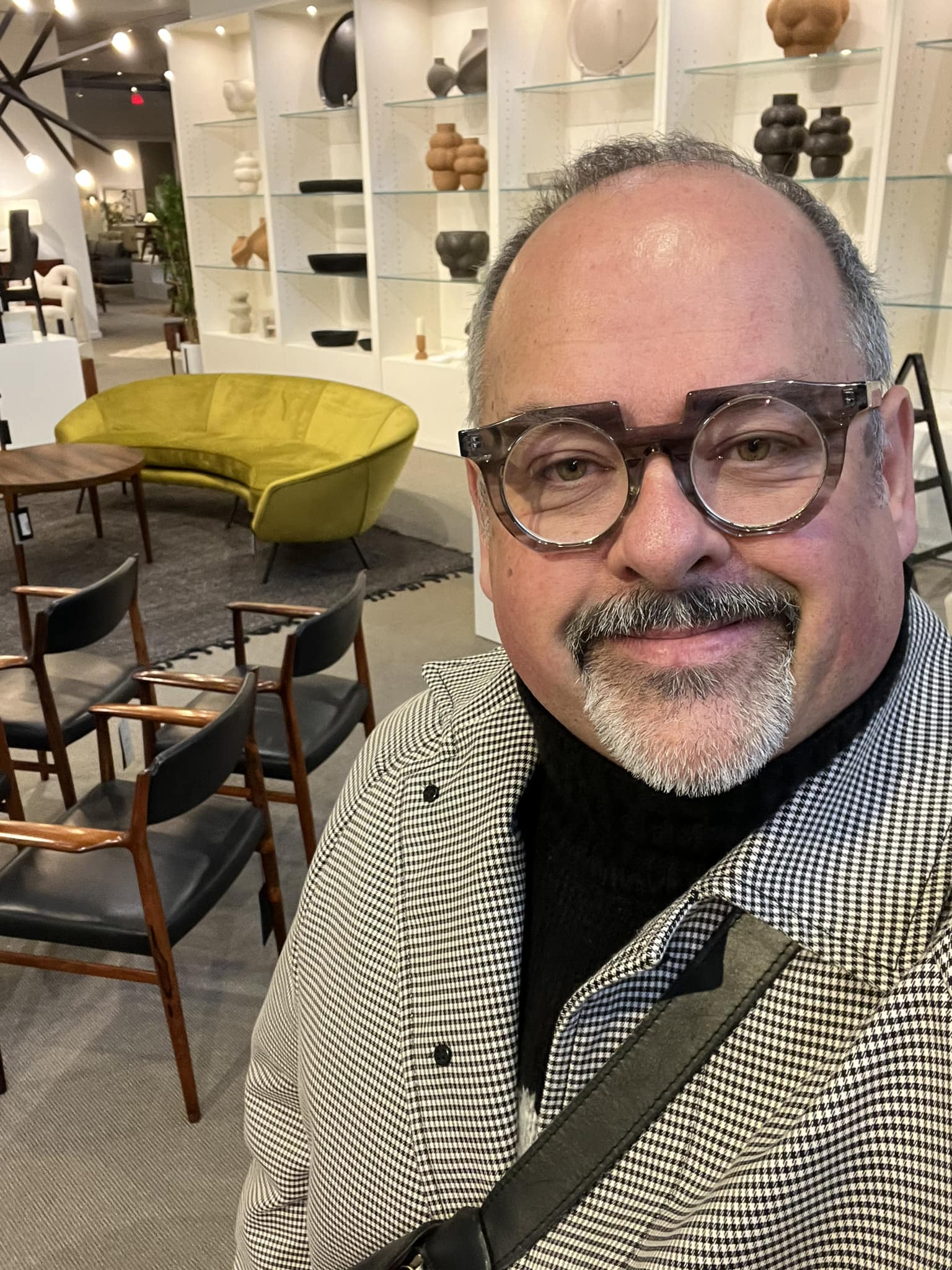 "It always seemed to be that special place where intimate and sacred events would unfold…life moved a bit slower around the dining table."
What is your favourite room?
My dining room. It always seemed to be that special place where intimate and sacred events would unfold…life moved a bit slower around the dining table. [Growing up,] my parents would have regular social and family gatherings in our dining room: family birthday dinners with special cakes and candles; Sunday brunches; and summer dinner parties, after which my Mom would treat us to a raucous piano recital.
–
What was the inspiration behind creating this space?
I am always leaning towards a cleaner, more concise space for my personal aesthetic. But materials and surfaces that speak to tradition are what give me joy, so I tend to use these in a more succinct, forward-thinking manner. This space speaks to this exact approach; a custom-made modern fumed white oak dining table is the focal point (the finish a nod to traditional furniture finishing rather than a stain), paired with clean and comfy dark brown leather chairs that mold to you and hold you like a soft calf-skin glove. I used a traditional marble — statuary marble — in a slab fireplace surround, flanked by more fumed oak, which creates a richness to the space while keeping things modern, fresh and crisp. Wall-to-wall, floor-to-ceiling mesh drapery softens the space and can be pulled to create a very intimate feel to the room on those cold winter nights.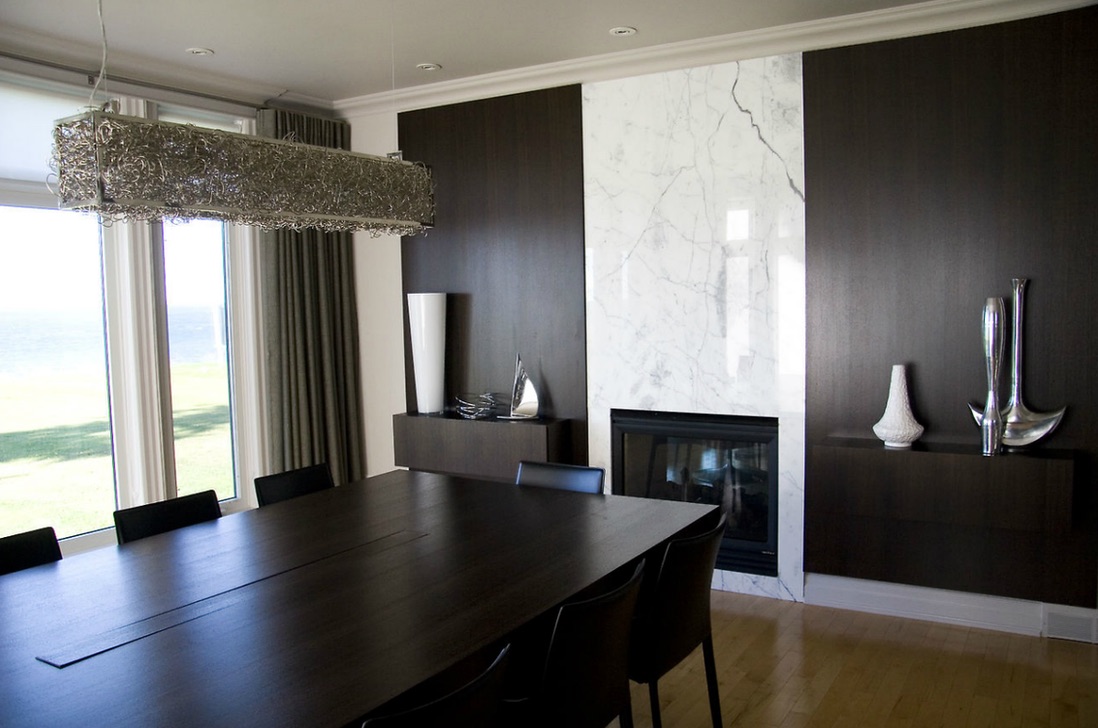 Brian's custom white oak dining table is the focal point of this modern yet comfortable space.
What were the challenges in creating the room and how did you overcome them? 
The only challenge was sourcing the right millwork fabricator that understood my desire to create a dining table with traditional finishing that would be used for everything — a place to do homework, have coffee and host formal Christmas events. Once that was sorted, the space came together as planned.
–
What are your favourite features of the room?
The scale of the space is what I love most. It's not a huge space — no soaring 12-ft. ceilings here. We created a clean and simple — but still cozy — feel, leaning on the strong oversized table that can seat 14 comfortably.
How does this room make you feel?
I can sit in this space alone and enjoy a morning coffee … I mean really enjoy the coffee. The comfort and simplicity of the space rejuvenates me. Or I can be surrounded by family and friends enjoying great food, wonderful conversations and laughter. It all fills my heart!
We put the real back in real estate.
Join Wahi today and find out how easy it is to get real estate in the GTA.
GET STARTED
Describe a favourite moment in this room.
Family dinners are my absolute favourite moments here. After, I will often head to bed and look back to where we had dinner and think of my memories of all those dinners I experienced as a young kid. It makes me smile.