Designer Carrie Hill's Favourite Room
Carrie Hill's home — which she shares with her husband and two grown children — is a busy place. That's why it was important to Hill, the owner of CMH Interiors in Oshawa, Ont., that she and her husband have their private sanctuary.
By Laura Bickle | 2 minute read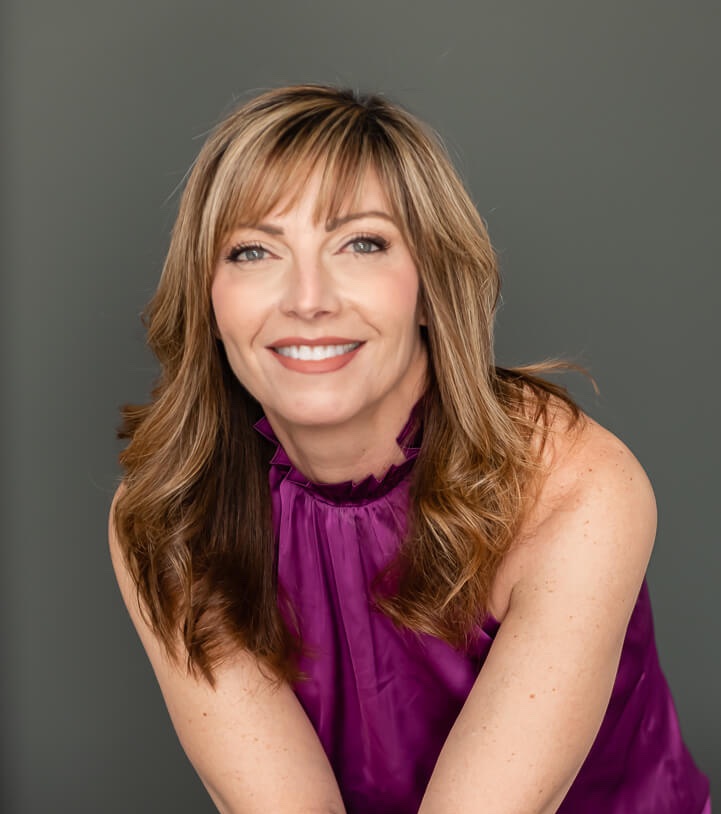 "We need to have a space that is just ours, designed just for us and not shared — a place to relax."
What is your favourite room?
Our principal bedroom.
–
What was the inspiration behind creating the room?
My husband and I are happy to share our home with our children, our pets, our friends and family, and even the occasional house guest — we wouldn't have it any other way. But we need to have a space that is just ours, designed just for us and not shared — a place to relax.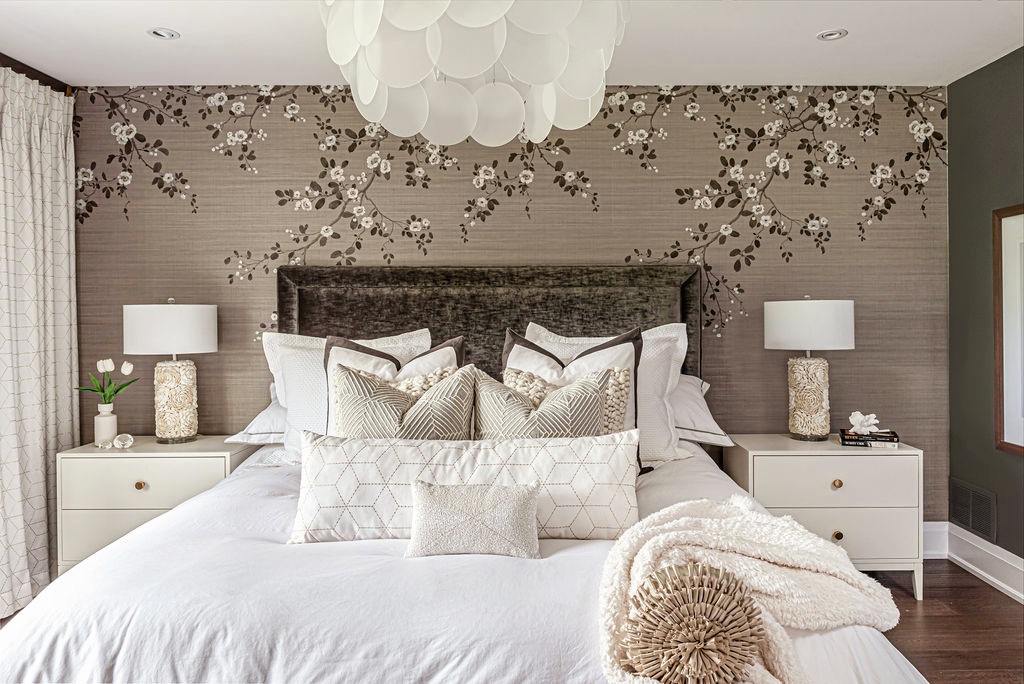 Designer Carrie Hill set out to create a room she and her spouse could call their own — a place to unwind at the end of a busy day.
What were the challenges in creating the room and how did you overcome them?
A fireplace was high on our wish list, but a gas fireplace was not an option due to space requirements and venting issues. We settled on an electric fireplace. Today there are a number of manufacturers who make beautiful electric versions with linear orientation and realistic flames. The bonus of an electric fireplace is that you can control the heat, which is important in a small space. You can also use it on summer nights with no heat at all and still get the coziness that flames give. The millwork surround was custom-made and we are thrilled with the result.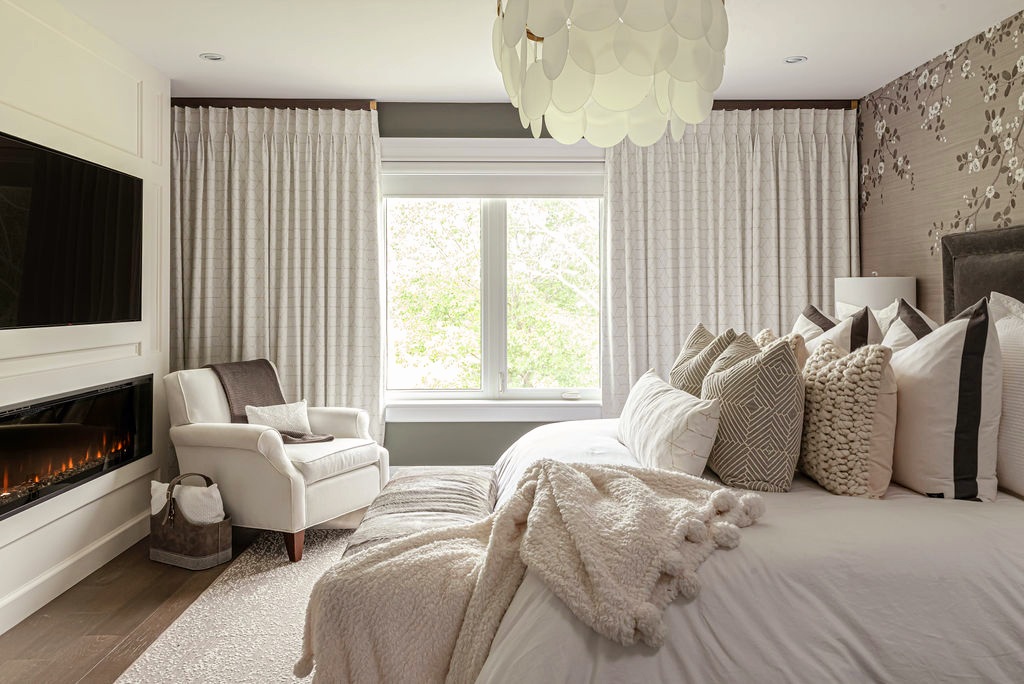 Electric fireplaces can make a room feel cozy without being too warm. They're also a great choice when faced with space and venting limitations.
We put the real back in real estate.
Join Wahi today and find out how easy it is to get real estate in the GTA.
GET STARTED
What are your favourite features of the room?
The cherry blossom wall mural. The romantic, flowy pattern creates a floral canopy over the custom headboard, and the framed layered effect gives the bed presence in the space and feels rich and soft.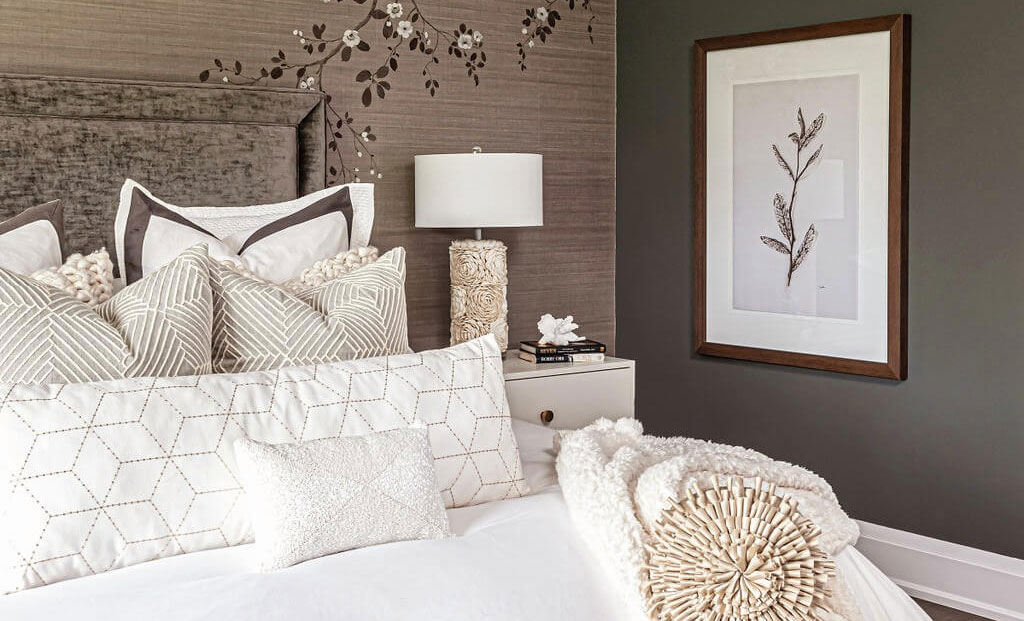 How does this room make you feel?
I just love being there. This room is a lesson in light-dark contrast. Most of the soft furnishings are varying shades of white which gives the space a bright and airy feeling. The dark mossy-grey walls (Sherwin Williams Night Owl) envelop and cocoon the room with a grounded coziness.
–
Describe a favourite moment in this room.
I think people underestimate the value that beautiful surroundings have on our mental well-being. Part of the reason I enjoy my job so much is to hear my clients tell me of the joy their newly renovated space brings them and how they race home every night to get to their happy place. My favourite moments are when I get to see that joy on my husband's face. I wanted this space to be a place where we could hang out together on a Sunday afternoon. Whether it be an afternoon of reading and enjoying the view of the lush open fields behind our yard or binge-watching Netflix, there is a feeling of calm and indulgence here — and it's just for us.