Lisa Diamond Katz and Shira Wood founded Art Interiors in Toronto with the belief that original art should be accessible to all. Offering works ranging from $25 to $6,500 and celebrating 30 years in business in 2023, they've made good on that mission. We asked Wood to share her tips on how to start collecting original art.
By Laura Bickle | 3 minute read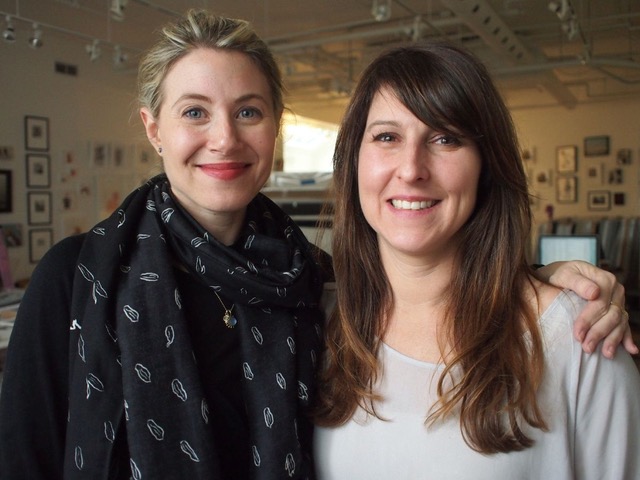 "Art is the personality of the space. It's like your signature, and will make your space different from others."
Shira Wood (pictured right)
What role can art play in creating an atmosphere in a home?
Since art is at eye level, it is generally the first thing people see when they enter a home. It sets the tone of your environment and creates the ambiance. It's the anchor of the room.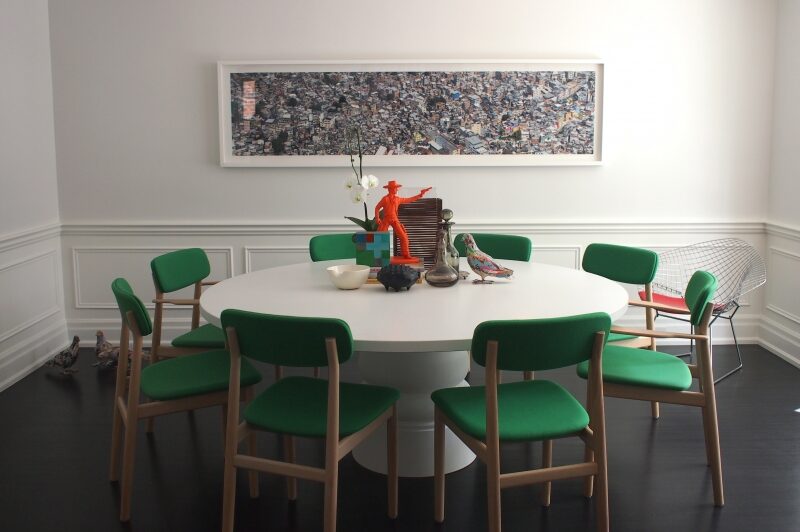 Art can help pull a room together, creating visual interest and impact.
What guidance do you give to homeowners who are intimidated by choosing art?
Start with small pieces. They are less of a psychological and financial commitment than bigger pieces. As you buy, you will figure out what you like, and once you get comfortable with buying art, then you can buy one big piece. That being said, I don't think one big piece is the only way to go. With small works, you can do groupings in smaller spaces. Those are the spaces that make a place look warm and lived in.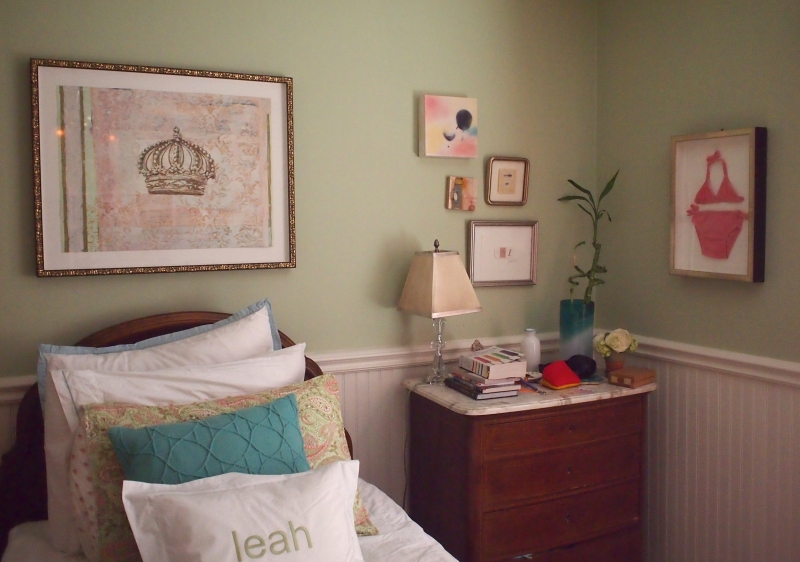 Grouping smaller pieces together in a smaller space adds warmth and personality to a room.
What mistakes do you see homeowners make with colour choices?
We have a client who had her main floor powder room — including the ceiling — painted black. She believed it would be dramatic but it was heavy and oppressive. We painted the walls white and put the drama on the ceiling with a colourful custom floral wallpaper on gold, metallic paper. We had the crown moldings painted gold and installed a light-reflecting chandelier. 
We put the real back in real estate.
Join Wahi today and find out how easy it is to get real estate in Canada.
Where do you recommend buying art?
Browse outdoor art shows and galleries. You can also go online; we sell tons online now. There are lots of online shops. And if they have a physical location, you can go to see the pieces you like in person. Again, if you start small, it's less intimidating. You can also check end-of-year shows at art schools. 
What missteps do homeowners make when choosing art?
First, people tend to hang art too high: it should be at average eye level. And I wouldn't "decorate" with art because your spaces are going to change. Buying art to match your walls is a backward way to do it. You'll end up not liking your art five years later. If you buy art you love, it will move with you from home to home. Styles and trends will change; art you love will outlast all of that.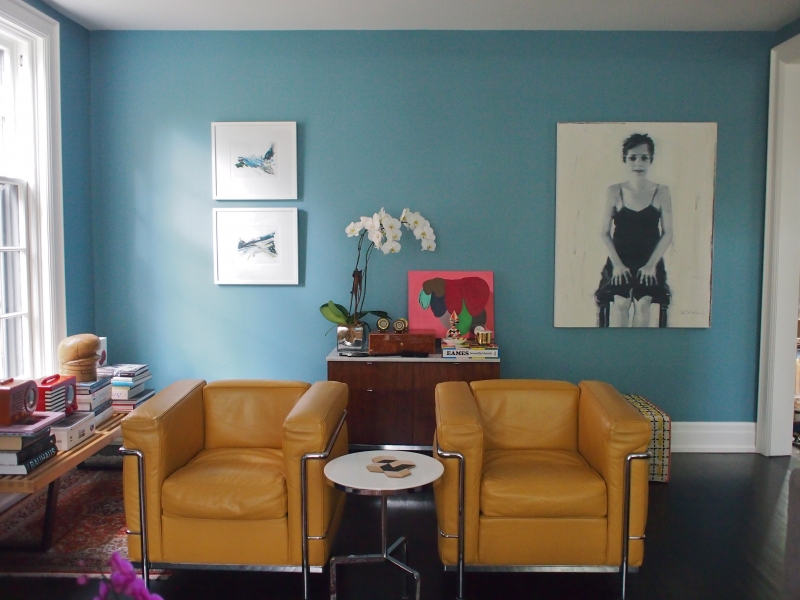 Don't try to match art to your decor, and be sure to hang it at eye level.

What are your tips for hanging art in groupings?
Lay the pieces down on the floor in front of the wall you're going to use. You want to keep the spacing quite tight, two to four inches between the pieces. You're trying to create a balance between the different colours and shapes. The pieces don't necessarily have to go together in terms of colour or subject. You can move them around and see what works best. You're not filling the wall, you're creating vignettes. Once you've found a configuration you like, you can hang them.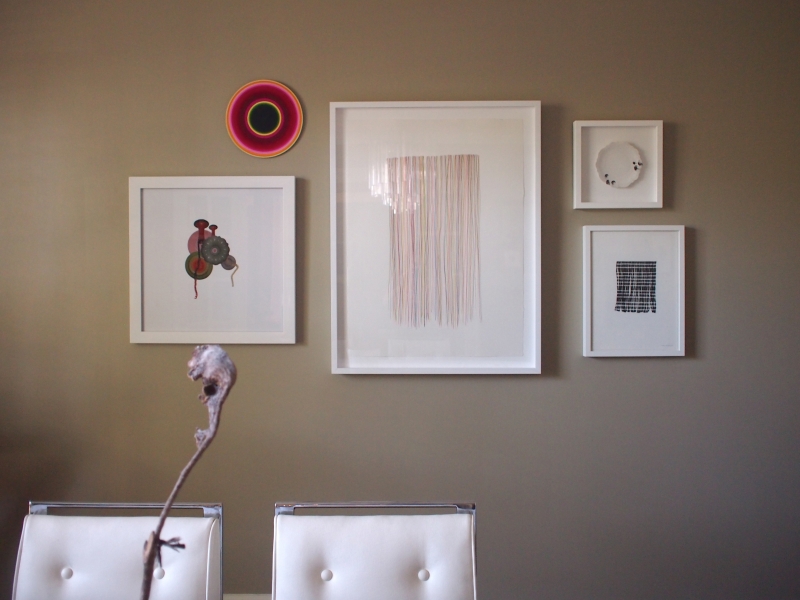 When hanging pieces of art close together, be sure to allow for two to four inches between each piece.

It sounds like you're encouraging people to have confidence in what feels right to them. 
Absolutely. I work with designers and they all have different opinions. There aren't any right answers, just parameters that you can work within to create your own balance. Art is the personality of the space. It's like your signature, and will make your space different from others.