How to Plan a Backyard Patio Reno
Frederik Post, Certified Landscape Designer at Green Apple Landscaping in Toronto, has been in the profession for more than four decades. "I've seen it all — European-inspired, English gardens, Japanese gardens. But when it really boils down to it, do what's right for the house. If you have a modern house and you put in a traditional landscape, it's not going to look right." With that in mind, Post shares his tips for tackling your backyard project.
By Laura Bickle | 2 minute read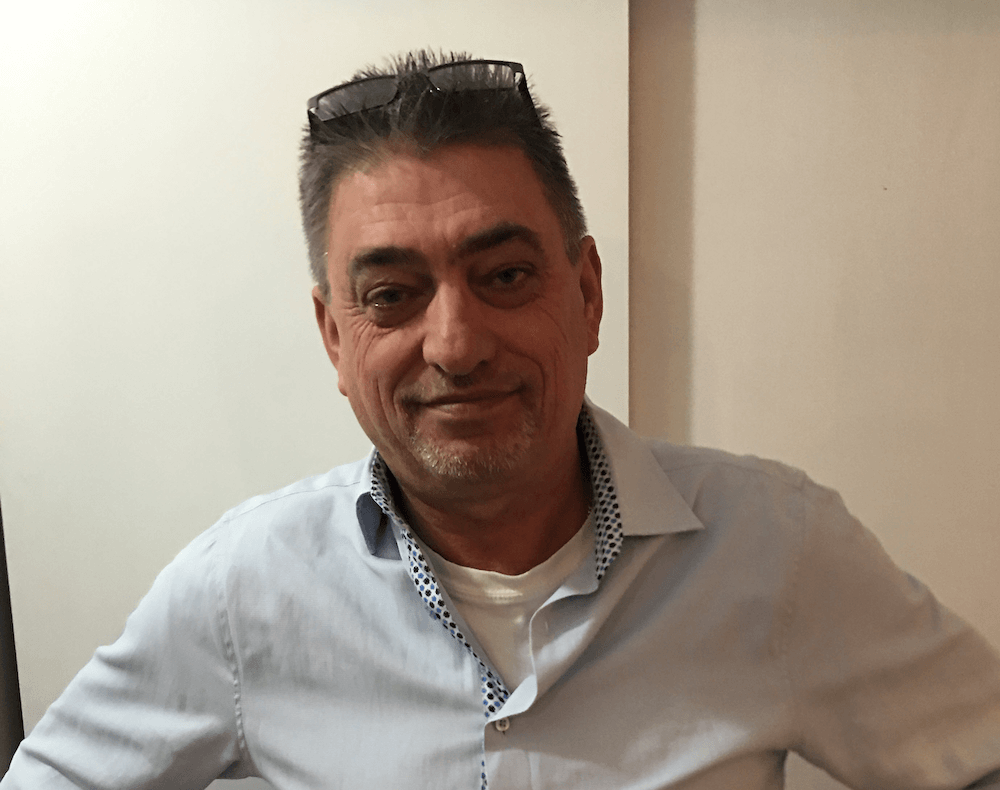 "With the right plant choices and the right design with things like privacy panels, you can create a nice, private, little oasis."
What should homeowners consider when contemplating a backyard reno?
There are a lot of things to think about. How do you want to use the space? For lounging or dining? Or both? How many people do you plan to entertain typically? Do you want a gas firepit? Where would you put the gas hookup? How much maintenance are you willing to do? Is your budget realistic? I recommend having a landscape professional assess the project and draw up plans, even if you're going to do the work yourself.
–
How can homeowners achieve privacy in a small space?
With the right plant choices and the right design with things like privacy panels, you can create a nice, private, little oasis. The lower you are, the more private you are, so you wouldn't build a deck up on your upper landing, for example, because you'd have all your neighbours peering in on you. Instead, have the leisure spaces closer to ground level. You'll also want to consider your neighbours' backyards: you probably don't want your lounging or dining areas side by side.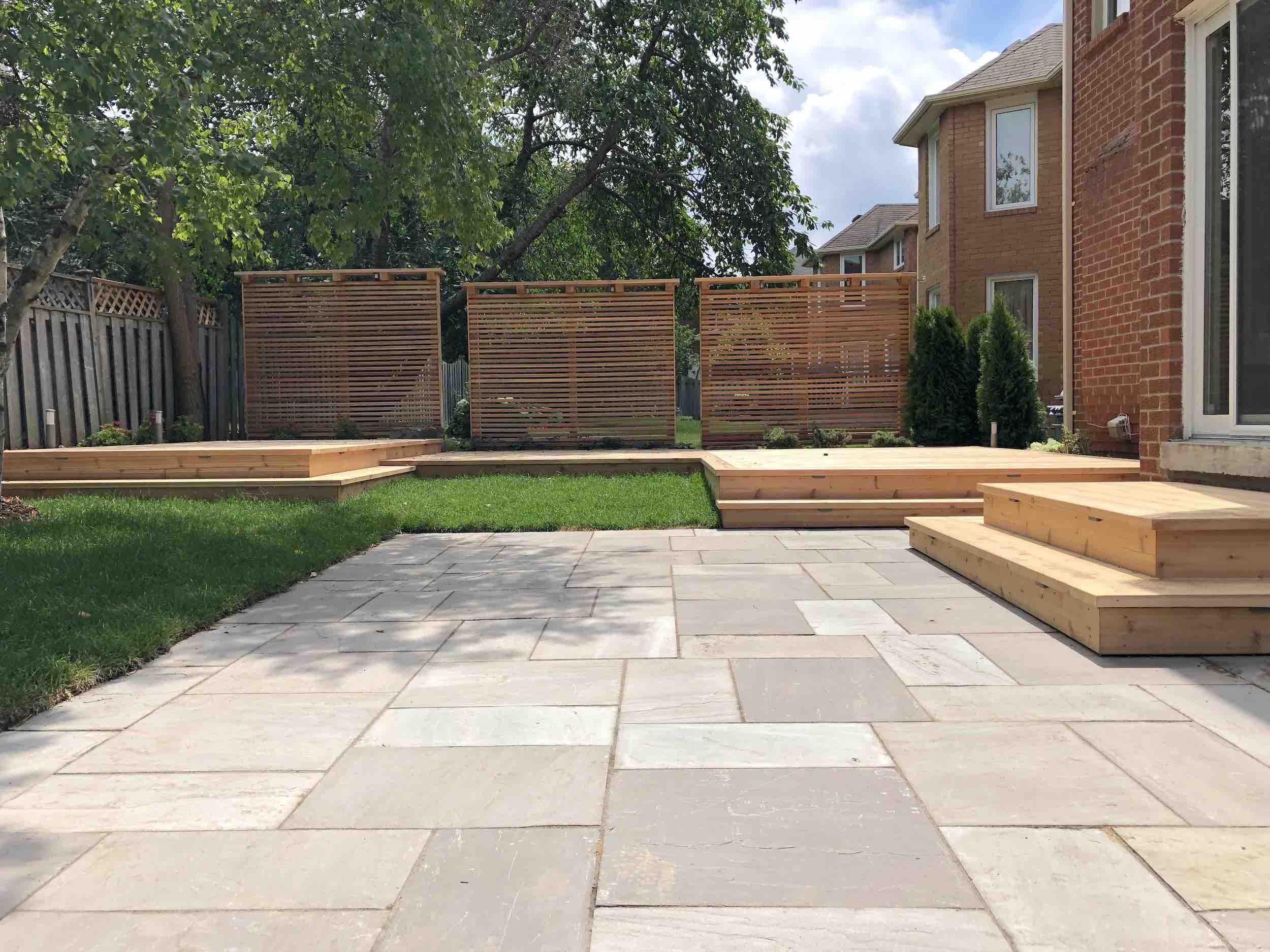 Privacy screens can bring privacy to any-sized space, making your backyard the perfect escape.
We put the real back in real estate.
Join Wahi today and find out how easy it is to get real estate in the GTA.
GET STARTED
What options are there for wood decks?
Pressure-treated wood is the least expensive, but it's higher maintenance. It splinters, cracks and warps. We try to steer clients away from pressure-treated — even though it's the cheapest option —  because you get what you pay for. 
 –
The middle of the road is cedar. It needs to be stained, or you can let it just turn gray, but over time it's just going to look old.
 –
The top of the line is composite. The maintenance level is basically zero. I have a composite deck and the only thing I ever have to do is pressure wash it once a year.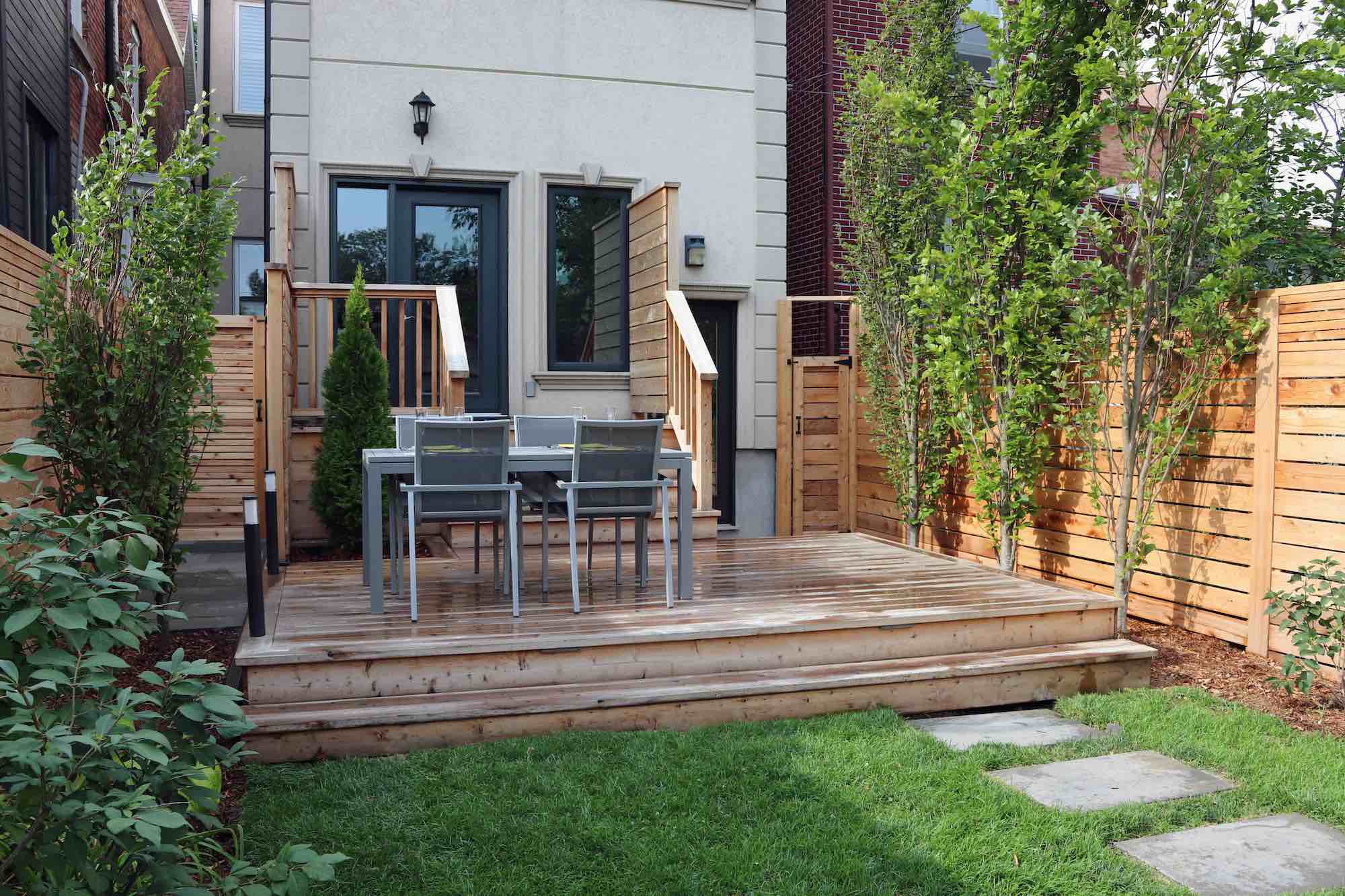 Choose a wood for your deck that works within your budget and for your lifestyle.
What about stone options?
You can have flagstone set in concrete, which is maintenance-free and lasts forever if done properly. Pavers are probably your best bang for your buck. They're more flexible design-wise and available in an endless array of options. Weeds used to be a problem with pavers but with the introduction of polymeric sand, which acts like grout, maintenance is very low. Keep in mind that if you don't have a lot of shade, stone can get very hot.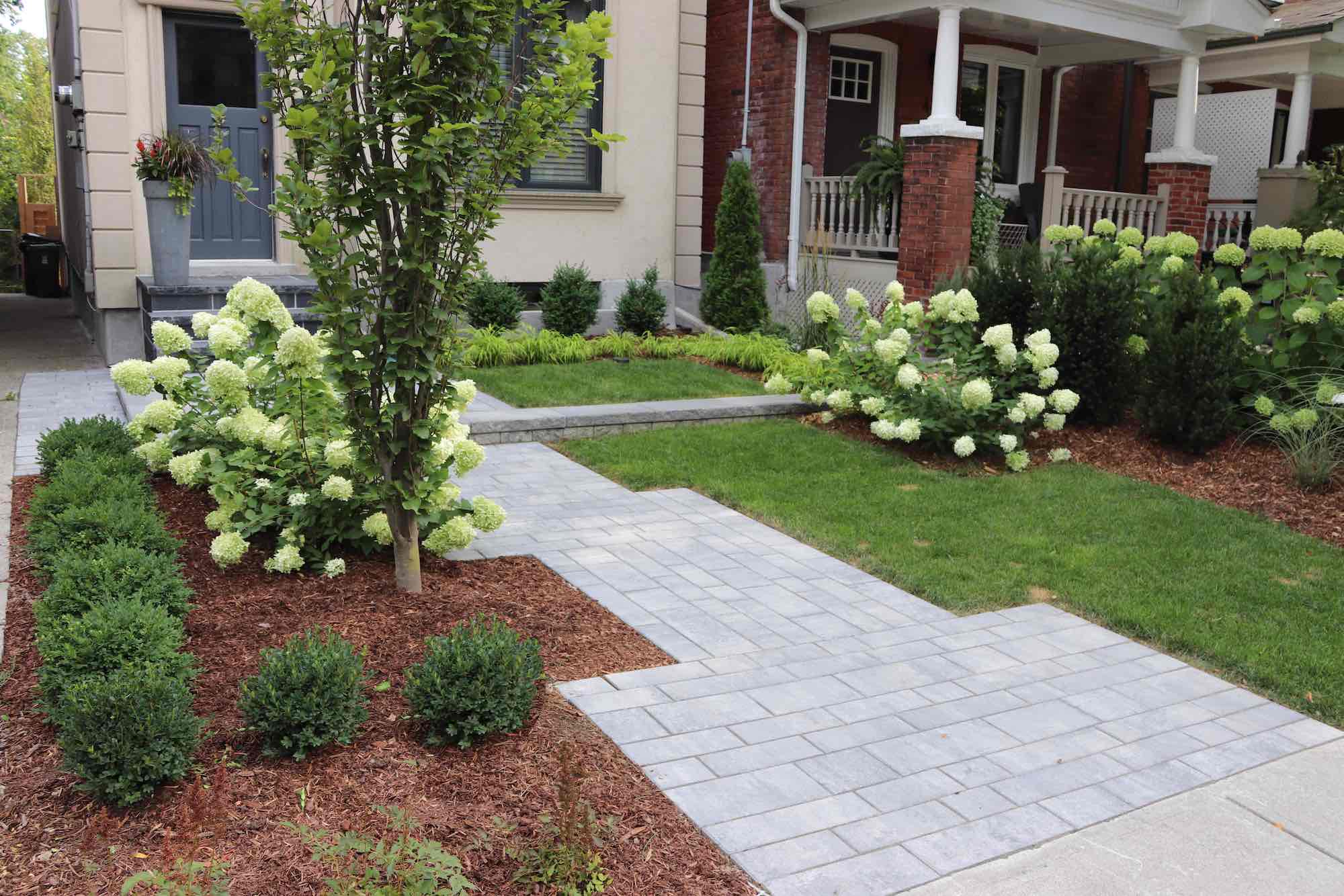 Pavers are a less expensive alternative to flagstone and come in a variety of options.
What kind of permits do homeowners need for outdoor projects?
If you're going to be digging, you need to call for locates to make sure you're not disrupting gas, phone or cable lines. (Editor's note: In Ontario, Ontario One Call offers a free service)  If you happen to put a pick through a gas line, you're talking a huge fine and you could literally blow up your house. It's just not worth it. 

Photos: supplied by Frederik Post