10 Things to Consider When Selling Your First Home
Selling a home for the first time can be daunting and stressful. There is a LOT you need to know and do. Here are the top 10 pro tips along the home selling journey to better prepare you on what to expect and what you need to do to maximize your home sale value.
By Emily Southey | 10 minute read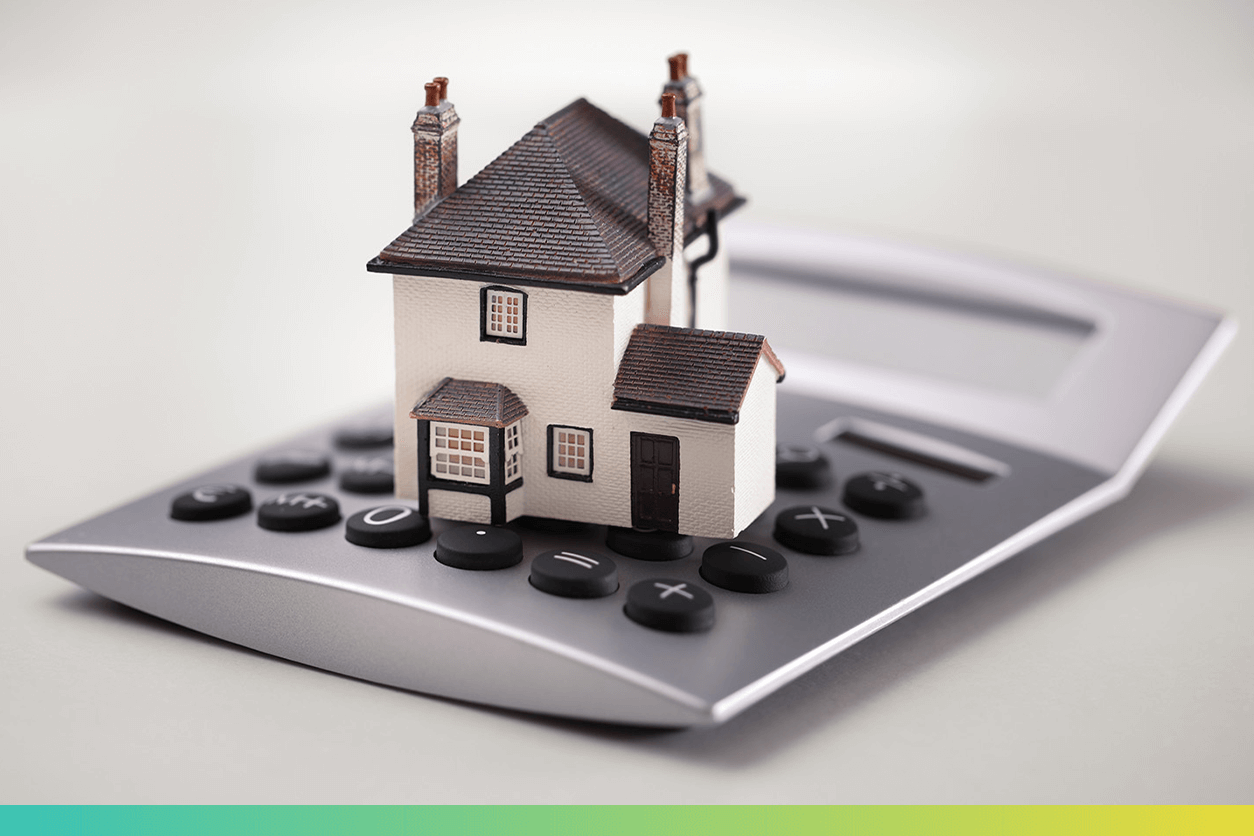 1. Deciding when to Sell your Home?
Every homeowner is faced with different personal circumstances and motivating factors behind selling their property. If you have a hard deadline, such as relocating for work or moving into a home that you have already purchased, the decision on when to sell will become a lot less complicated albeit potentially more stressful.
 –
With a more flexible timeline, you will benefit from a variety of external considerations, the most important of which is the overall state of the market and your particular neighbourhood. By tracking comparable sales in your neighbourhood well before you list your home, you will become better informed on how your property stacks up against the competition, how quickly homes are selling, and how much above or below asking they are selling for. When coupled with market seasonality and updates to interest rates or mortgage qualification rules, staying on top of the above considerations will help you outline an optimal time to list your home.
 –
When is an ideal time to sell? 
Time of year – Real estate market may be seasonal if you live in a cold climate or a vacation destination. The best time to list is when buyers are motivated and the other sellers are still preparing to list their homes.
Current competition – At any given time, there are only so many buyers looking for the kind of house you have in your specific neighbourhood or in similar neighbourhoods. If those buyers have plenty of houses like yours to look at, you can expect to have fewer showings and fewer offers. This will usually result in a lower price. Conversely, if your property is more unique, everyone will flock to your house. Expand your competition check to similar neighbourhoods which have comparable quality of schools and lifestyle traits, even if they are not physically adjacent to yours.
State of the market – Interest rates and consumer confidence affect buyers' sentiment and willingness to pay. This is the least controllable factor, but if you hear in the news that there is likely a change in interest rates or mortgage qualification rules, you may want to plan the timing of your sale accordingly.
 – 
2. Understand Key Selling Costs
There are several additional costs beyond realtor commission that you may incur when selling your home. A common example is a penalty or bridge cost based on how close you are to mortgage term expiry when you close on your home sale. Every mortgage is different, so be sure to understand what options exist with your current mortgage if you sell before your mortgage term expires. A phone call or meeting with your bank or mortgage broker is a must in your preparation to sell.
 –
Talk to the lender who currently holds your mortgage. Ask about:
Mortgage portability – Are you able to transfer your remaining mortgage at the same rate for the remaining term and apply it to a new home purchase? What if you now need a higher amount of mortgage and interest rates have changed? Don't worry, most traditional banks allow you to port your mortgage for 90 days and 'blend-and-extend'. They essentially combine the old mortgage for the remaining term at the old rate and add in the additional amount at the new prevailing rate.
Penalties – What penalties will you have to pay if you have to break your mortgage early? If you aren't buying another home or aren't allowed to port your mortgage, the penalty can be substantial.
Mortgage assumption – If interest rates have gone up considerably compared to the rate you locked in years ago, the new Buyer for your home might be interested in taking over your mortgage (assuming you don't want to port it). Mortgage assumptions can save you penalty fees. Also, if you're selling and buying another home, find out how much extra mortgage you can afford and get pre-approved early in the preparation stage. There's no sense in preparing your home for sale if you aren't going to be able to afford the upgrade you want to make.
Bridge financing – Can you take possession of your new home before your existing home closes? Do you qualify for bridge financing?
"Every mortgage is different, so be sure to understand what options exist with your current mortgage if you sell before your mortgage term expires. A phone call or meeting with your bank or mortgage broker is a must in your preparation to sell."
Beyond mortgage related costs, plan to hold back some proceeds to pay for associated taxes such as capital gains tax or land transfer tax (tip: in Ontario, land transfer tax is paid by buyers). Additionally, there may be a variety of optional costs that can be incurred when preparing your home for sale: staging, professional photography, home inspection or appraisal fees, off-site storage, and renovation projects such as painting or window upgrades are a few of the examples. Most importantly, your realtor will charge a commission to sell your home, and you will want to thoroughly understand what they charge (it varies by realtor) and what is included in their services. Beyond marketing to buyers, many realtors use a portion of their commission to pay for staging or photography services, so be sure to have a detailed conversation with any realtor you are considering on what they are prepared to offer to win your business.
 –
Once you have accepted an offer, legal fees are incurred for your lawyer to prepare closing documents and transfer the title. Lastly, moving expenses are likely unless you have a friend or family member with a few trucks at their disposal. All things considered, researching these key costs can help save thousands and reduce your stress throughout the selling process.
 – 
3. Work with a Realtor or Sell By Yourself?
As mentioned earlier, real estate agents will charge a commission for listing and selling your home. Depending on the level of services provided, this can range from a fixed fee to a percentage of the home sale value, typically between 4-5% in total, of which on average 2%-2.5% is usually paid to the buyer's agent. Alternatively, some homeowners opt to sell their home outside of the organized real estate process in a process known as For-Sale-by-Owner ("FSBO"). The commission saved in this process can be meaningful, but it is often outweighed by a lower sale price and more effort as well as stress from you to manage the entire process. FSBO properties do not receive the same online exposure as a real estate board listing, and they are not priced or marketed well. Many people think they could save the entire 4-5% in commissions, however, keep in mind that you may still need to pay buyer's agent commission if they are represented. If you have a good listing agent, they are likely to help you realize additional value of more than the 2-5% in commission savings. Last and most importantly, many buyers that seek out FSBO listings are professional investors that look to pay below market value or share in the commission savings.
 –
All things considered, having a competent realtor will help guide you through this process and maximize your net sale proceeds, while also protecting you against potential liability associated with selling your home.
 –
4. Selecting a Suitable Realtor
The value of a good real estate agent is understated because of horror stories about realtors who cut corners and have poor service standards. In selecting a suitable realtor, you will want to do your research on them and have each prepare a listing presentation that outlines their experience, what they know about your neighbourhood, and the specific strategy they will employ to maximize the value of your home sale. You will also notice that great realtors will take time to learn about your unique situation and customize their approach for your specific needs. Lastly, you will be able to speak with them about their commission rate and what is included within their services.
 –
As part of their listing presentation, a competent realtor will include a Comparable Market Analysis that outlines other similar homes that have sold and what property adjustments should be considered in arriving at an optimal list price. Key recommendations on staging, home improvements, and other particulars such as offer date and format will also be provided, and by interviewing multiple agents, you will get a good sense as to who is best suited to win your business.
 –
5. Sign a Listing Representation Agreement
Once you select a realtor, they will have you sign a representation agreement that outlines key terms of their working relationship with you. The contract will have a commencement date and expiry date for when they can sell your home, and will also detail the property list price and commission terms.
–
Before anything is signed, ask the realtor to walk you through this entire document and ensure your understanding of key terms and clauses. They will also obtain your feedback and input to customize the agreement to best suit your specific needs. Once completed, your realtor can officially take steps to market your home for sale on the Multiple Listing Service (MLS) and through other channels.
–
6. Maximizing the Appeal of Your Property
There are a variety of strategies that can be employed to maximize the marketability of your home, unique to each property's situation. Depending on your property, multiple recommendations could apply, ranging from staging services to home upgrades that carry a high return on investment. Here are a few of the most important considerations:
 –
Declutter and clean! Effective home staging seeks to depersonalize the property by removing clutter, cleaning, organizing rooms, maximizing features and minimizing flaws in order to help the buyer envision the potential of the home.
Optimize each room for its best use to buyers. A bedroom currently used as your home office is perfectly fine, but including a bed will help signal room versatility for potential buyers. A good realtor will spend time identifying your house's target buyer and will guide you to stage your home to reflect how they would want to live in it.
Not all home renovations are equal. While kitchens and bathrooms are often the most important features within a property, major renovations may not get the sale value uplift to fully cover their costs depending on the design and finishing. However, smaller upgrades, such as a new kitchen backsplash or bathroom sink, can meaningfully increase the final sale price. Lastly, refreshing outdated rooms with fresh paint is often associated with the highest return on investment due to its minimal cost but significant benefit to property staging.
Consider professional staging services. Unless you are a pro in interior design/decor, chances are not all of your furniture and decor go well together. Not everyone loves that heirloom antique furniture you treasure so much. It's also a lot of work and money to invest in high-end furniture. It will be most economical to hire professional staging services to help you set up a beautiful showing and maximize appeal to potential buyers.
Curb appeal is king! How your home looks from the outside – the porch, door, walkway, gardens – will set the tone for how a buyer feels about your home. Give it the attention it deserves.
7. Listing Your Home and Conducting Showings
While preparing your property for showings, gather relevant and important documents potential buyers would want to have such as recent tax and utility bills, site surveys, records of past renovations/repairs, a recent home inspection report (if you want to receive offers without inspection conditions), warranties and appliance manuals, etc. It's best practice to disclose all known issues and defects to your realtor to pass along to potential buyers, in order to avoid getting sued later. 
 –
Once your property is ready for listing, we recommend capturing professional photos to optimize the property listing page on the MLS and various real estate sites that realtors and prospective buyers frequent. To provide a best-in-class listing that ranks prominently on websites, a virtual 3D tour and a floor plan would be great to add. These property features are sought after by serious buyers and will help your property attract multiple showing requests.
 –
As the last step, your realtor will prepare a lockbox or access code and coordinate with you to find out the best times to do showings. They will also quarterback the showing process as well as an open house if you elect that option. In most cases, showings and open houses are conducted by your realtor and will be based on times when you will be off the premises. 
–
8. Pricing Your Home, Setting an Offer Format and Reviewing Offers
Pricing a house is both a science and an art, and let's be honest, no one has a crystal ball to accurately predict the ultimate sale price. We recommend 2 tips for first time sellers. First, research your neighbourhood and comparable properties to level set a realistic expectation on the property value. Next, talk to your realtor about his/her recommended pricing range and tactic. Ask your realtor to explain his/her rationale for the recommended pricing tactic: pros and cons of pricing your home for a bidding war vs. pricing high with the intent to negotiate vs. pricing your home at market value.
 –
In addition to pricing strategy, you may want to discuss with your realtor ahead of time on the asking price to anchor potential buyers to. Ultimately, buyers will decide how much your home is worth by deciding how much they want to pay for it. Buyers usually consider:
Recent sales of similar properties in your neighbourhood or similar neighbourhoods
Properties currently on the market
Current market conditions
The size, quality of finishes and amenities (e.g. parking) of your property
Location – current neighbourhood characteristics and how people expect it to change in the short and medium term
If your home is priced strategically and optimized from a staging and marketing perspective, you may receive multiple offers from prospective buyers. Buyers can submit a purchase offer at any time your property is listed, but best practice is to set an offer date shortly after the bulk of showings have been completed. During this scheduling process, ensure that as many buyers as possible will have a chance to arrange a showing within a short timeframe.
 –
In a sellers' market, you may also get pre-emptive offers, more commonly referred to as bully offers, regardless of an offer date being clearly communicated. While some of these offers can be highly competitive and attractive, discuss with your realtor to ensure that you get the best possible price for your home.
–
9. Offer Negotiation, Countering and Acceptance! 
Whether you receive one or multiple offers, your realtor should walk you through key aspects within these offers. Beyond the offer price, there are many key terms and conditions, such as the irrevocable date (how long the buyer's offer is available to you), closing date (when the buyer's want to move into your home), and sale conditions (home inspection required, buyer obtaining financing required, etc.). Depending on your personal situation, these additional factors could make one offer more attractive than another with a higher price. For example, an offer with a superior price but conditional on multiple items being met may put your sale at higher risk.
 –
While this is certainly the most emotional and intimidating part of the process, a good realtor will reduce your stress by expertly navigating you through this negotiation. Most importantly, they will protect and promote your best interests, by ensuring that only the most competitive offers are considered for next steps and potential counter-offers. While the best offer is sometimes countered with removed conditions or amendments to the sale price or closing date, this strategy prevents working with multiple buyers at the same time, so many realtors will simply send back all competitive offers for a final re-submission which can then be reviewed and negotiated again. Once the best possible terms have been negotiated for your unique case, you will have the opportunity to make the final call as to whether you accept one offer or continue marketing your property.
–
10. Sale Closing and Next Steps
Once an offer has been accepted, sale conditions must be fulfilled or waived within the outlined timeline, with some of the most common conditions you'll see as a first time Seller outlined below:
 –
Financing Condition – a condition that allows a Buyer to back out of the sale if they don't obtain financing (usually 3-5 days long in Toronto). Naturally, any premium offer price that is tied to a financing condition should be viewed with skepticism.
Home Inspection Condition – a condition that allows the Buyer to perform a home inspection and back out of the sale if it isn't satisfactory to them (usually 1-5 days, depending on market conditions)
Status Certificate Review Condition – a condition that allows a condo buyer to have the condominium status certificate reviewed by their lawyer – usually the certificate must be provided within ten business days, and the lawyer has  1-3 days to review. 
Sale of Property Condition (rarely used) – allows the buyer to back out of a sale if they aren't able to sell their existing home within a certain period.
– 
Once all conditions have been fulfilled or waived, you will have a firm and binding offer and can proceed to pop the bubbly! Prior to the closing date, your realtor and lawyer will guide you through final steps to ensure you have met all your obligations, such as having your existing mortgage discharged, confirming that appliances included within the sale remain in good working order, and that key utilities and insurance accounts are properly transferred.
 –
Of course, your next home may have been already secured before the listing or closing period of your current home sale. You may even choose to use another realtor to help you with this purchase while your listing agent works to maximize the value of your existing home. 
 –
Selling can be a daunting and stressful process, therefore we hope these ten tips will empower you to become more knowledgeable and result in a smooth experience!
We put the real back in real estate.
Join Wahi today and find out how easy it is to get real estate in the GTA.
GET STARTED
3. Declutter and clean
Perhaps even more important than cleaning your home is to declutter it. Some experts recommend that sellers remove roughly one-third of their personal items before an open house. Maximizing the amount of walking space in your home is crucial during an open house. So take this opportunity to get rid of bulky, outdated, or unnecessary furniture, along with any knick-knacks or personal effects that might be crowding the space. Once you've decluttered, start cleaning. Sweep, dust, mop, vacuum — do everything you can to ensure your home is free from dust and dirt. 
–
4. Make minor repairs
Walk through your home with the eyes of a prospective buyer and take note of any minor cosmetic issues (for example, peeling paint or overgrown bushes). Before the big day, take care of these minor repairs to ensure your house looks the best it possibly can. 
–
5. Boost your curb appeal
First impressions matter, so if your house doesn't look great from the outside, now is the time to fix that. Prior to the open house, mow the front lawn, trim the hedges, remove weeds, and plant some bright, attractive flowers. These little enhancements can go a long way when it comes to curb appeal.