Stop Overbidding When Buying a House at Auction
To help you outsmart the competition, check out our guide to buying a home at auction.
By Emily Southey | 16minute read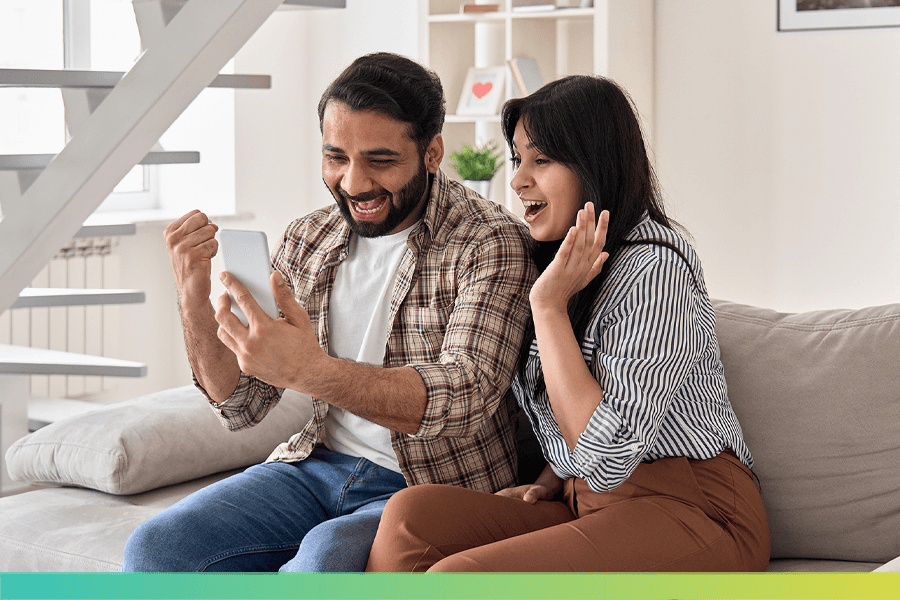 There are many ways to purchase a home. For example, you can buy a home from a seller, from a deceased estate, or from a real estate auction. The latter is what we'll be diving into today.
–
How Do House Auctions Work?
House auctions, also known as real estate auctions, involve the sale of homes often at or below market value. These homes are typically foreclosed properties or properties in which the owner has defaulted on their property taxes. House auctions share some similarities to traditional home sales, but there are also several key differences.
 –
For example, like a traditional home sale, a listing for each property at a house auction is created. However, unlike a typical home sale, the listing might be posted weeks in advance to generate interest and prospective bidders can register in advance to place a bid on a home. In most cases, the seller will set a minimum price threshold, and the home is ultimately granted to the buyer who bids the most. Real estate auctions can take place in person or online.
–
Real Estate Investors
Most real estate auctions have strict rules. For example, some do not allow financed purchases. For this reason, bidders at real estate auctions are often real estate investors because they can afford to buy a home with cash. In contrast, housing auctions that allow financed purchases open things up to a wider pool of buyers. However, there may still be rules around financed purchases. For example, homebuyers might need to be pre-qualified or pre-approved for a mortgage.  
–
Home Auction Terms
As mentioned, real estate auctions usually have rules, otherwise known as terms and conditions. Bidders must be aware of these terms before purchasing a property at a house auction. Typically, the rules will be clearly outlined on the auctioneer's website and read aloud before the start of the auction. While home auction terms vary, some of the most common conditions are as follows:
 –
Properties being sold are sold in as-is condition, meaning the seller is not responsible for any improvements or repairs;
Home sales are subject to a set deposit amount (typically 10%), which is due the day of the sale; and
Properties are sold without any conditions or contingencies (however, home inspections are often allowed before the sale of the home).
–
Types of Auctions
Real estate auctions involve bidders placing bids on homes for sale. However, there are multiple types of auctions, including open bid and blind bid auctions. 
–
Open
Open bid auctions are those in which bidders know the amounts of other bids that have been made. Bidders tend to prefer open auctions owing to the increased transparency. Seeing what others have offered allows them to bid more strategically, raising their bid gradually as opposed to overbidding. The downside of open auctions is that they can lead to lengthy bidding wars, driving up the purchase price.
–
Blind
Blind auctions function as follows: Bidders are required to make bids on a home without knowing how much others are bidding. Blind auctions are often preferred by sellers, as well as real estate investors who, as experts in the industry, might have a good sense of how much money to bid. In contrast, regular homebuyers might be at a disadvantage in blind auctions as their lack of knowledge coupled with the lack of transparency might lead to overbidding. 
–
How Homes End Up at an Auction
The two most common ways that a house ends up at a real estate auction are foreclosure and defaulting on property tax payments. 
–
Foreclosure 
If a homeowner has defaulted on their mortgage payments and has failed to work out a repayment deal with their mortgage lender, they may end up in foreclosure. The foreclosure process usually begins after several months of nonpayment. Foreclosure rules vary but may require that the loan payment be a minimum of 120 days late or that the lender makes reasonable efforts to contact the borrower with alternative options. 
–
If the homeowner fails to make payment, the mortgage lender can evict them for nonpayment and put the home up for auction. The auction is typically run by a trustee hired by the lender.
"Open bid auctions are those in which bidders know the amounts of other bids that have been made. Bidders tend to prefer open auctions owing to the increased transparency."
Property Tax Default 
Another way a property ends up at auction is when the homeowner fails to pay the required property taxes. In this case, it is the tax authority that seizes the property, not the mortgage lender. If the property has tax liens against it, there are two ways to proceed. The first is with a tax lien sale, where the liens are auctioned off to the highest bidder. The second is a tax deed sale, whereby the house (along with its unpaid property taxes on the title) can be sold at a real estate auction. 
–
How Much Should You Bid on a House?
How much you should bid on a house at auction is a major decision, especially in the case of a blind auction. The process of deciding how much to bid on a house at auction is similar to the process of deciding how much to offer in a regular home sale. 
 –
As a general rule, you should compare the listing price to the value of other comparable homes in the neighbourhood. You can do this research online or hire a realtor to help you. You should also be aware of general market conditions. For example, if the market is hot, there are likely to be many bidders driving the price up. But if it is cool, buyers may have the upper hand. Of course, if it's an open auction, you may also base your decision on the amounts that other bidders have bid. Finally, with any home purchase, whether you're buying a house at an auction or not, you never want to submit a lowball offer, which can offend the seller. Thankfully, many auctions have minimum bids that prohibit home sales unless the minimum bid is reached.
–
Minimum Bid Auction
A minimum bid, also known as a reserve price, is the lowest price at which the item up for auction can be sold. In the case of a real estate auction, the final bid must meet the minimum bid requirements. If it doesn't, the home remains unsold. Please note that minimum bids and opening or starting bids are not always the same. 
–
How to Find Real Estate Auctions Near You
Perhaps the easiest and most convenient way of finding a real estate auction near you is to search on the internet. You can visit an auctioneer's website or enter a simple Google search for housing actions in your city. As the internet is not always accurate, it's important to confirm any information you find directly with the seller or auctioneer. 
–
Beyond the internet, prospective homebuyers can also contact their local government or local realtors or brokers.
–
In-Person Versus Online Housing Auctions
Nowadays, real estate auctions can be conducted in person or online. We break down each type of auction below.
–
In-Person Auction
In-person auctions often occur at local courthouses. While exciting, they can also be overwhelming, which is why we recommend attending several in-person auctions before you ever plan to make a bid. Despite the auction taking place in person, information about the home up for auction can usually be found on the auctioneer's website in advance. 
–
Online Auction
Real estate auctions are increasingly being conducted online. This is ideal for all types of bidders but especially first-time bidders, as access to key information is easier. For most online auctions, bidders must pre-register on the auction website. You may also have to provide proof of mortgage pre-qualification to prove you are a serious bidder. Although online auctions are incredibly convenient, their increased accessibility may translate to greater competition. 
–
Tips on How to Buy a House at Auction
Ready to buy a house at auction? Follow the tips below to ensure everything goes according to plan.
–
1. Prepare your finances or get pre-approved for a mortgage
If you're buying a home at auction with cash, make sure you have the necessary finances to afford the purchase. Alternatively, if you're financing your purchase through a mortgage, be sure to get pre-approved in advance. Gather the necessary documents for pre-approval (which range from personal identification to proof of employment) and contact a mortgage lender or broker to get started. Make sure to acquire a pre-approval letter from your lender. Beyond getting pre-approved for a mortgage, buyers will need to make sure they have the necessary funds to pay for the down payment (which is typically 10% of the winning bid). If successful, this 10% deposit will be due within 24 or 48 hours. 
–
2. Sign up for email notifications
Most real estate auction websites allow users to enter their email addresses and sign up for alerts about upcoming auctions. So if you want to be in the know about future auctions, be sure to take advantage of this feature. Most house auction websites encourage users to enter their budget and preferred neighbourhoods so you receive notifications for properties that fit your specific criteria. 
3. Research the local housing market
To make your bid as attractive as possible while avoiding overbidding, research the local housing market to gain a better understanding of what comparable homes in that neighbourhood are selling for. 
–
4. Pre-register for the auction
Most auctions, especially online auctions, require bidders to pre-register. So as soon as you see a house you're interested in, be sure to register with the auctioneer.
–
5. Schedule a home inspection
As mentioned above, homes at auctions are typically sold as-is. In other words, no homebuying conditions, such as a home inspection contingency, can be added. However, most auction companies post information about available homes a minimum of 30 to 45 days before the auction date. They also host open houses, giving prospective buyers a chance to visit the property in person. During this period, it's also wise for buyers to schedule a home inspection since the home sale will not be conditional on a satisfactory home inspection. To ensure everything is up to snuff, the period between the home being listed and the auction is the ideal window to conduct a home inspection. 
–
6. Budget for a buyer's premium
Some auction companies charge a buyer's premium of 5% or 10% of the listing price to cover the cost of the sale. If this is the case at a real estate auction you're intending to participate in, make sure to budget for this and factor it into your bid.
–
7. Learn the rules and follow them
Whether the auction takes place online or in person, make sure to read the rules carefully. The rules will be posted on the auctioneer's website in advance. For example, there might be important rules relating to financed purchases, such as if a buyer's financing falls through, the seller is allowed to keep the deposit and possibly even sue you for breach of contract. Understanding these rules and following them is crucial to a successful auction experience.
We put the real back in real estate.
Join Wahi today and find out how easy it is to get real estate in the GTA.
GET STARTED
8. Know your limit and stay within it
Before placing your bid, set your budget and be sure to stick to it. As bidders can make multiple bids, we recommend starting with a bid that is less than your maximum budget. Knowing your limit is crucial as house auctions can be emotional, especially in the case of a bidding war. Avoid overbidding by setting a limit and walking away if that limit is exceeded. 
–
9. Choose a bid strategy and place your bid
Bidding strategically is key to winning a house at auction. Find out as much information as possible about the auction, such as whether it's open or blind, whether it's taking place in person or online, what the minimum bid amount is, and how the listing price compares to other homes recently sold in the neighbourhood. Once you've settled on a strategy and bid amount, be sure to place your bid when the auction has begun. 
–
10. Pay the required deposit
Real estate auctions often have a minimum deposit amount that must be paid the day of or following the sale. Typically, it is 10% of the purchase price. However, some require bidders to pay this deposit in advance (based on the estimated property value or another amount that the auction company and the seller have agreed to). This advanced deposit will either be paid in cash or by credit card authorization and held in escrow by the auctioneer until the auction ends. Of course, the deposit will only be withdrawn if your bid wins. Otherwise, it will be released back to you. 
–
11. Prepare for a fast closing
Closing periods for houses bought at auctions are often shorter than regular home purchases. Typically, houses at auction close within 30 to 45 days of the sale. Therefore, homebuyers, especially those who are financing their home purchase with a mortgage, must ensure they can secure the necessary financing in this period. The penalties for not closing on time can be severe. If you aren't prepared for a fast closing, buying a house at auction may not be for you.
–
12. Budget for repairs
One final tip for buying a house at auction is to budget for repairs. As mentioned, most home auctions do not allow contingencies, including home inspection contingencies. Therefore, the seller will not be on the hook for any repairs, upgrades, or renovations to the home. For this reason, homebuyers should budget for the potential repair costs. 
Frequently Asked Questions
Should You Buy a House at Auction?
Purchasing a house at auction can be worthwhile for many buyers. Homes at auction may be sold for a lower price and typically have quick closing periods, which might appeal to buyers looking to buy a house fast. However, buying a house at auction can also be risky, especially since contingencies are often prohibited. Therefore, before buying a house at auction, it's important to educate yourself on the process. Attending auctions before planning a bid, reading the auction rules carefully, and preparing the necessary finances are all key steps that should be taken. If you aren't sure whether buying a house at auction is right for you, consider contacting a realtor for their expert opinion. 
What Do I Need to Know Before I Bid?
Before bidding on a house that's up for auction, make sure you know and understand the rules, terms, and conditions of the auction and have researched the local housing market to ensure you make an educated bid. You should also have determined a budget in advance to avoid overbidding. 
How Much Should I Bid?
The answer to this question is a bit complicated. How much you should bid on a house at auction ultimately depends on many factors, including the minimum bid amount, the local housing market, the listing price, and the other bids (if the auction is open and you can see these).  
What Are the Advantages of Buying a House at Auction?
The main advantage of buying a house at auction is the possibility of getting a major bargain. Since houses up for auction are often sold at or below market value, they represent an opportunity to save money on a home purchase. 
Another advantage of buying a house at auction might be the quick closing time (if that appeals to a buyer) and the convenience, especially in the case of online auctions.
What Are the Disadvantages of Buying a House at Auction?
Buying a house at auction may come with several disadvantages. Although properties at auction are often sold at a lower price, the buyer takes on a lot of risk. First, most homes sold through auctions are sold as is. The seller is not responsible for any repairs or upgrades and the home sale is not conditional, meaning there is no clause that says if the buyer fails to secure their financing or a home inspection reveals major issues, they can back out of the deal. This makes buying a house at auction a major risk. For example, if the winning bidder ends up not being approved for a mortgage, the seller could sue them for breach of contract and/or keep the deposit for their troubles.
Another disadvantage of auctions is that not all allow financed purchases. This means that to participate in some auctions, buyers must have cash. Buying a home with cash has many benefits. However, it is simply not feasible for many homebuyers, which is why bidders at house auctions are often real estate investors. Therefore, the inaccessibility of real estate auctions is another drawback.
One final disadvantage of buying a house at auction is that buyers forgo basic protections. For example, when buying a house the traditional way, sellers are legally obligated to disclose certain known problems with the home. But in a home auction, none of these legal obligations apply. As a result, homebuyers who buy properties through auctions often know very little about the condition of the home before purchasing it.
How Can I Finance the Purchase of a Home at Auction?
If the real estate auction allows for financed purchases, homebuyers have several options. The first and most obvious option is to obtain a mortgage loan. To obtain a mortgage, the first step is choosing between a mortgage broker or a bank. No matter which you choose, shopping around and comparing rates is crucial. Getting pre-approved for a mortgage is also important and may even be a condition of the auction. Mortgage loans are available to all types of homebuyers, even homebuyers with bad credit. Begin the pre-approval process by submitting the necessary documents and information, which may include personal identification, proof of income/employment, proof of assets, and information about any outstanding debts or loans. 
Another way of financing the purchase of a home at auction is through a hard money loan. Hard money loans are high interest and short term, which makes them a better option for real estate investors or property flippers than the average homebuyer. 
Before making a financed purchase at a real estate auction, make sure you've read the terms and conditions around financing auction property and have carefully considered the risks of doing so.
What are Some Tips and Tricks for Buying Auction Homes?
The experts at Wahi are pleased to provide several tips and tricks for buying auction homes. First and foremost, we encourage all prospective homebuyers to do their research. Research should be conducted on local market conditions, as well as on the process of buying a house through an auction. You should also take the time to carefully review the terms and conditions of the auction so that you fully understand the rules, especially those pertaining to making a financed purchase (if that applies to your situation). 
Further, as with any home purchase, we recommend setting a strict budget. Getting pre-approved for a mortgage will reveal how much of a loan you are likely to be granted, which can help you determine your budget. When deciding how much to bid, make sure to start below your budget and never go over your maximum budget. Further, when developing your budget, make sure to factor in the potential cost of repairs (since home inspection contingencies are often prohibited), the buyer's premium (which is often 5% or 10% of the listing price), and the deposit amount (usually 10%). 
Another tip for buying auction homes is to sign up for email notifications to stay informed about upcoming auctions. This is crucial, especially since many auctions require you to pre-register. Beyond pre-registering, if you intend to buy a house at auction, try to find out as much information about the house as possible. To do this, review the property information published in advance on the auctioneer's website and attend the open house, if one is being held. To reduce the risks that come with buying a house at auction, we recommend hiring a home inspector who can attend the open house with you. Since most home auctions prohibit contingencies, you won't have the option of making the home purchase conditional on a satisfactory home inspection. Therefore, bringing a home inspector to the open house prior to the auction date gives you a chance to learn more about the condition of the home before placing a bid.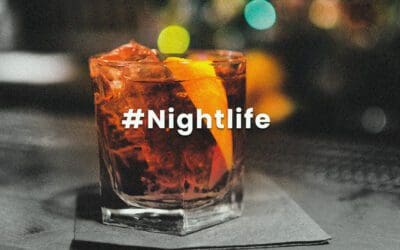 If your idea of a fun night includes dancing, live music, or hitting up trendy cocktail bars, check out these top-ranked neighbourhoods.
Wahi scanned the local real estate listings to see what kinds of GTA condos were priced below $500,000.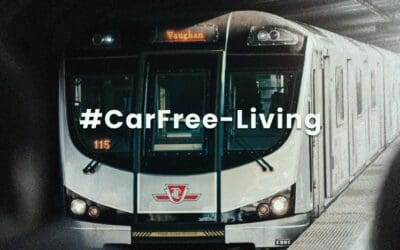 No car? No problem. These Greater Toronto Area neighbourhoods are perfect for anyone who is deciding to rely less on cars to get around.