10 Things to Consider When Buying Your First Home
Making the move to buy a first home is one of the biggest decisions in a person's life. It involves a lot of financial planning and usually means planting roots for several years in the same place. It might even come with plans to start a family, find a new job, or take another huge step forward in life. 
–
Regardless of your reasons to buy a new home, there are always a few things you should remember when embarking on the journey.
By Emily Southey | 15 minute read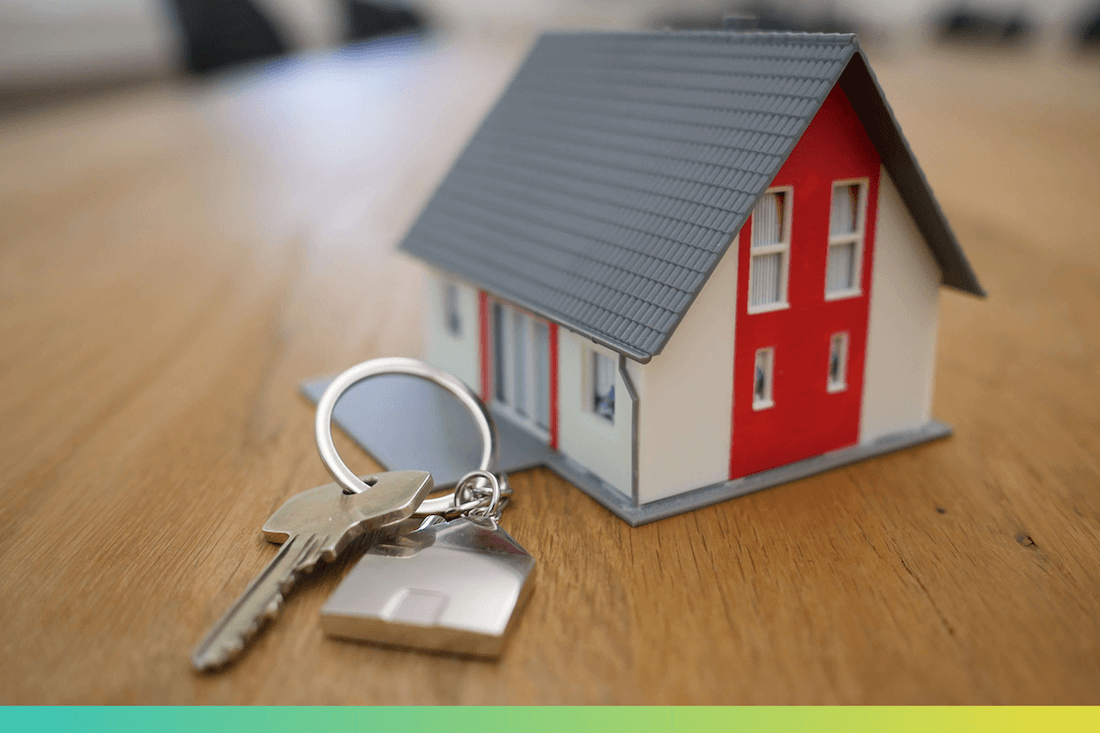 1. Location really is key
The old adage of "location, location, location" has stuck around for a reason. So much factors into exactly where you live. The first thing to consider is your commute: how long will it take you or anyone else living with you to get to work? Will it be a long drive, and are there transit options nearby?  Studies have shown longer commutes can affect your health, socialization, and stress levels, so make sure you're ready for everything your new commute brings with it. 
– 
Location also means your neighbourhood and the people around you. Take a stroll or drive through your new potential neighbourhood during the day and at night, and see what it's like. Say hello to some neighbours and ask them about what they like about the area. Finally, see what kinds of schools, parks, and entertainment options are nearby, and make sure you have access to what's important in your life.
 – 
2. Understand your mortgage options
Mortgages can be confusing, even with experts helping you through the process. Take some time to do your own research and understand the potential options. There are three main things to consider when looking into mortgages. The principal amount, amortization, and payment frequency. 
 –
The principal is the amount you borrow from a lender for the purchase of a home and will determine your payment amount. Based on your frequency (monthly, bi-weekly, or other), this could end up in the thousands. 
 –
Amortization is the length of time it will take you to pay off the mortgage in full. This can vary widely, from a few years to a few decades. Always remember that the longer the amortization period, the more interest you end up paying. Did you know that over the course of a 15-year mortgage, you'll pay roughly just one-third of the interest to the bank that you would have paid with a 30-year mortgage? There is no definitive answer for how long your amortization period should be—it's all guided by your budget and long-term goals. 
–
Make sure you shop around for mortgage rates, too. Different banks and lenders will offer various rates, both in fixed and variable options. It's impossible to say what is the best option, as everyone has different goals and budgets, but make sure you thoroughly understand the differences in mortgage options. Finally, before touring any homes, obtaining mortgage pre-approval will greatly improve your competitiveness when placing offers. By knowing the amount you have been pre-approved to borrow, you will have a better sense of your purchasing power and can place offers that are not conditional on you obtaining mortgage financing, which can make your offer more desirable than those offering a higher price but subject to multiple conditions. It literally pays to be prepared.
–
3. Research down payments and your monthly costs
There are several different options for down payments, and contrary to popular thought, you don't have to fixate on that 20% number. In fact, Bankrate reports that the average down payment in 2020 was  Opens in a new tab just 12%. So where does the 20% standard come from? 
–
If your down payment is less than 20% in Canada you must purchase mortgage loan insurance. This insurance protects the mortgage lender in case you can't make your payments. This insurance comes with a premium for you to pay, usually between 0.6% to 4.5% of the amount of your mortgage (Opens in a new tab more info here). So if you don't put down 20%, you'll usually pay a slight bit more each month. Keep in mind that properties purchased for over $1 million are not eligible for mortgage insurance, due to current regulations in Canada.
–
Speaking of monthly payments, your down payment should be guided by your overall affordability plan. You should always aim to keep your monthly recurring payments below 40% of your household income. Always think about how much you can spend each month when deciding on an ideal down payment. 
 –
Not sure about what you can afford? Use our  mortgage calculator to calculate your total monthly expenses for a property.
4. Consider your personal future
Your new home may be a place you spend the next 25 years of your life. With that in mind, understand that you shouldn't necessarily buy for the life you have today. If you're thinking about starting a family (or adding to an existing one), make sure you have room to grow. This means extra bedrooms, outdoor space, or an additional parking spot.
 –
The type of house also matters: an apartment or condo may not be great for a young family that is still growing. For your new home, how your future self fits in should be as important (if not more) than your present comfort levels. Remember too that the longer you stay in your home, the less risky of an investment it becomes. 
 –
5. Think about major renovations beforehand
Everyone has a grand vision when they see a home they love. Maybe a new kitchen, updated bathrooms, and a new terrace in the backyard for barbecues. These all sound great, but keep in mind each of these projects can cost upwards of $20,000 each. That's a lot of money to factor in on top of a down payment and mortgage costs. 
 –
Cosmetic renovations could be in addition to work that is necessary before moving in, such as painting, updating plumbing/electrical and more. Banks will sometimes allot extra spending money to renovations within the mortgage lending process, but that will increase the overall borrowed amount. If you're set on renovations, bring a professional contractor with you when touring a potential home—they will be able to provide advice on costs and the feasibility of your plans.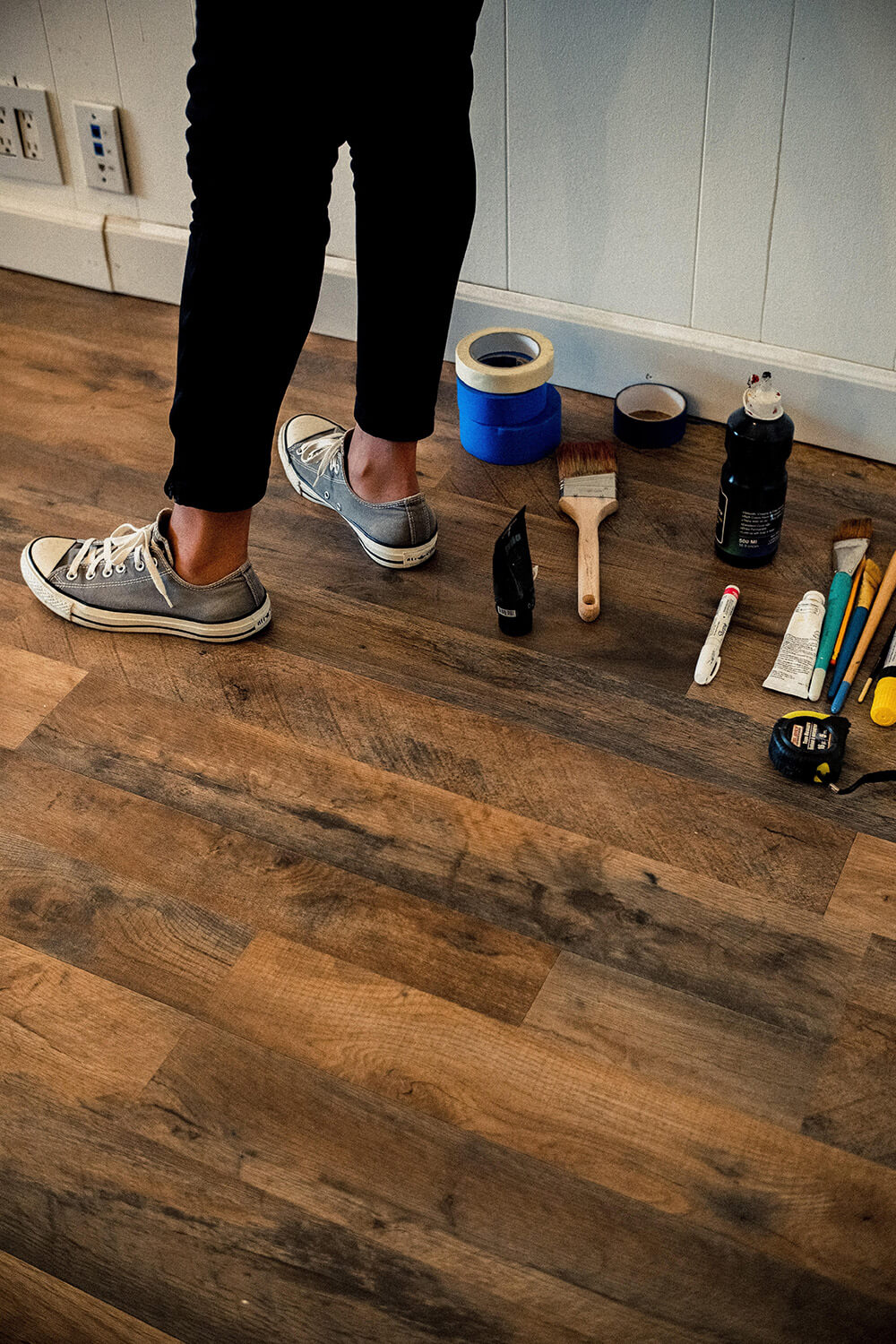 6. Prepare for (and expect) extra fees
Unfortunately, the purchase price of a home is not inclusive of everything you'll need to pay. Along with mortgage insurance based on down payments below 20% (as outlined above in tip 3), there are other costs associated with closing on a home. 
 –
These can vary based on your country, province, and even city, so it's always important to ask an expert for more clarity. For example, there will often be a fee designated by the city and province you are buying the home in (such as Toronto and Ontario's land transfer tax), as well as legal fees, appraisal and inspection costs, and even HST on new construction condos and houses. 
 –
If you're moving into a condo, maintenance fees can also be substantial. They can tack on hundreds of dollars to your monthly fees, so be sure to account for those and really research where those funds are going. Finally, think about moving expenses too, as it can easily cost up to $3,000 for an experienced moving team—or maybe just dinner for some generous friends. 
–
7. Home inspections are essential
A home inspection has the potential to save hundreds of thousands of dollars and countless hours of headaches down the line. It is absolutely always worth it to hire your own inspector and have them check out a potential home before you sign anything. 
 –
Home inspectors will go over every inch of the house, looking at plumbing, electrical panels and wiring, the roof and walls, heating and ventilation, the foundation, and much more. The focus is typically on finding significant issues, rather than minor imperfections. At the end, you should get a comprehensive written report detailing the integrity of the home as well as any potential issues that will impact the safety and health of the home down the line. Above all, a home inspection gives you the power to negotiate. 
 –
Unfortunately, in an incredibly competitive housing market, you may not have time to plan for or include a home inspection condition in your purchase offer. One popular workaround has been to bring along friends or family members that have a better understanding of home contracting to a showing. In all cases, be sure to ask the listing agent for the age of the property and for any documentation relating to prior home inspections and major home renovations.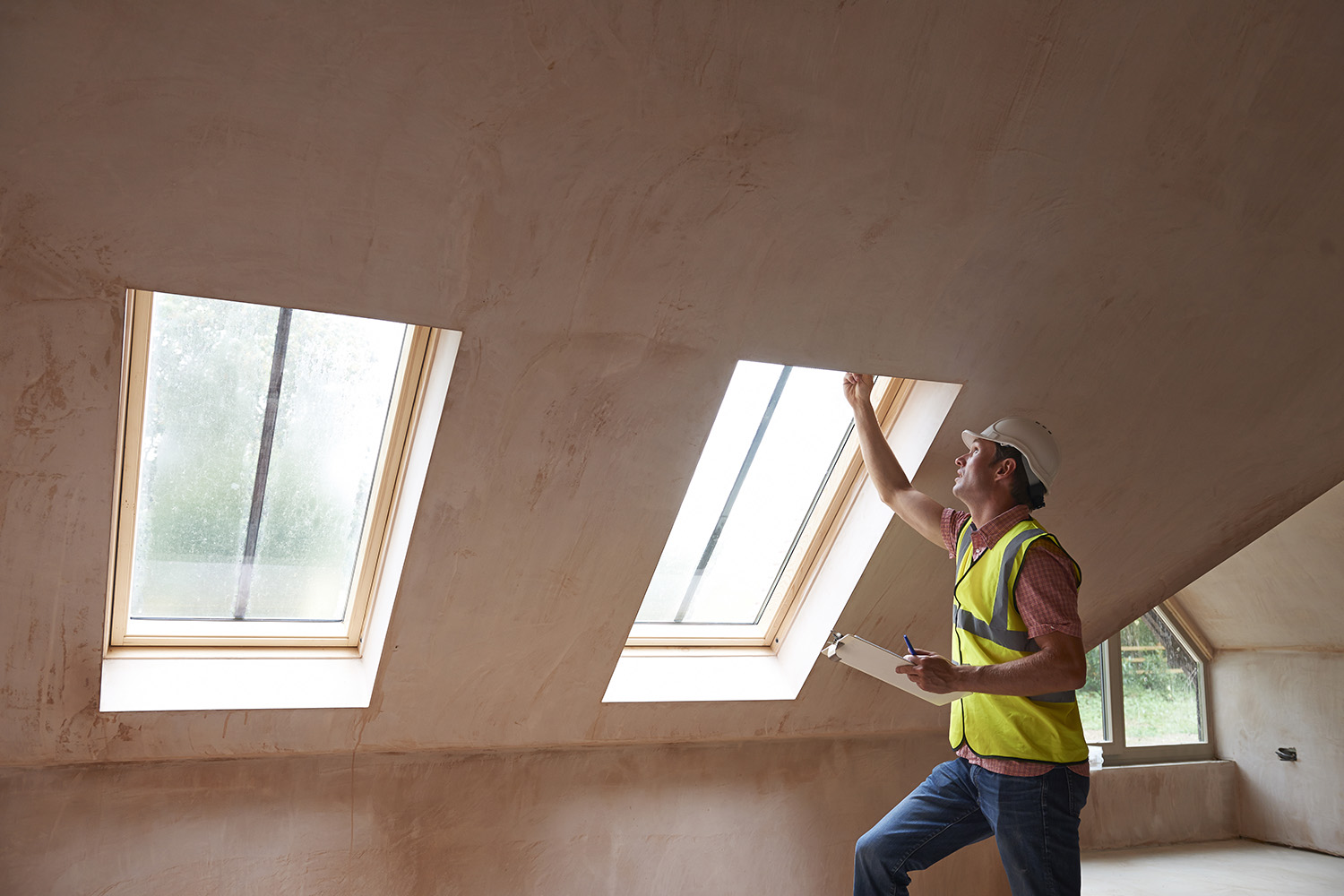 Source: SPEEDKINGZ/Shutterstock
8. Remember you can negotiate
There are a lot of papers to sign and contracts to read while buying a home. One thing to consider is that these are not all set in stone. You have the power to ask for changes and negotiate details that better suit your timelines and budget. 
 –
Of course, price is the first thing—don't be afraid to come in under asking if there are no other competing bids. The art of negotiating is greatly enhanced by an experienced realtor. They will be your voice and advocate.
 –
Some additional negotiation power may come from the home inspection. If an issue comes up, you can delay closing until the seller gets it sorted out. Or, you can ask for a lower price, knowing that you'll need to eventually address the problem yourself. You may want to negotiate all or a percentage of your closing costs being paid for or to be more flexible with closing and possession dates. If there's a piece of furniture or art you really love, you could even ask for it to be included—it never hurts to ask!
 –
Beyond price, many sellers are motivated by the closing date included in your offer. Be sure to ask the listing agent if the sellers have a preferred closing date, as flexibility on timing can often outperform a similar offer with a slightly higher price.
– 
9. Always think about the little things
There are a lot of monumental details to consider when buying your first home—but far too often, people forget about the little things that matter when they finally move in and begin to call their new place home. 
 –
For example, which way do the windows face? This dictates which rooms get the most sunlight and when. Direct sunlight can also affect lawn health as well as expedite wear and tear on the house's exterior. A few other "little" things to consider: water pressure (both in sinks and showers); overall storage and closet space; which appliances will be included in the sale; layout of outdoor amenities such as natural gas lines and hoses, and more. 
 –
Most "little" things can be fixed, but they're often beyond the scope of the home inspection/realtor and can cost money you may not have planned for. 
– 
Finally, take a step back and enjoy the process a little bit. Buying your first home is a big deal. Don't let it pass by. Once you sign those papers, start planning the housewarming bash right away. 
–
10.  Use a trusted realtor
If it's not clear already, the benefits of using an experienced and trusted realtor are hard to be understated. Their value comes in many shapes and sizes, whether it's advice, negotiation power, or a keener eye for properties that fit into your budget.
 –
The listing agent (the one in charge of selling the home) is different from the realtor you'll choose to work for you. Your own realtor will protect your interests and guide you through every part of the buying process. They will answer your questions and handle some of the finer more complex aspects of real estate. In addition, given the extremely hot real estate market in major cities, a realtor can help you navigate negotiations on your offer when a property has multiple parties looking to purchase it.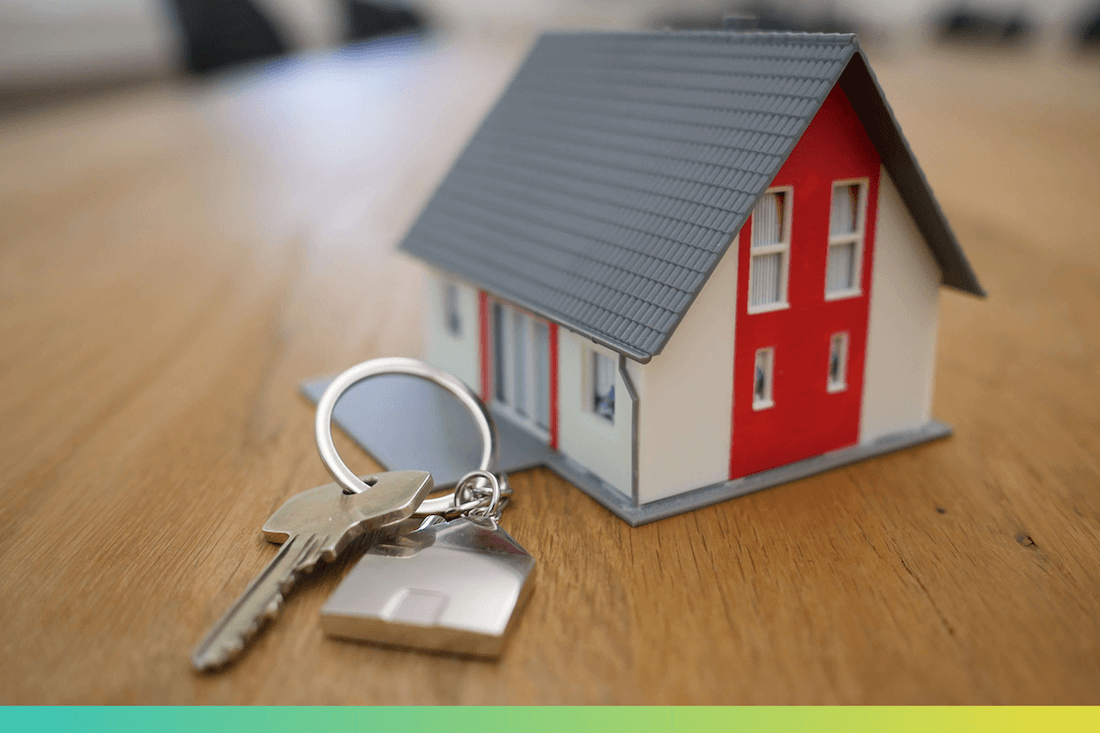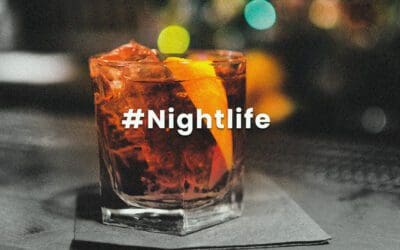 If your idea of a fun night includes dancing, live music, or hitting up trendy cocktail bars, check out these top-ranked neighbourhoods.
Wahi scanned the local real estate listings to see what kinds of GTA condos were priced below $500,000.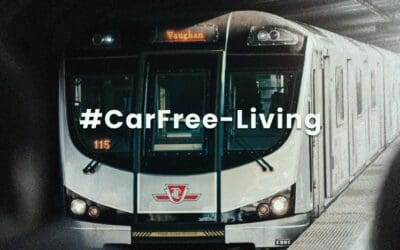 No car? No problem. These Greater Toronto Area neighbourhoods are perfect for anyone who is deciding to rely less on cars to get around.