Designer Christian Dare's Favourite Room
Design and lifestyle pro Christian Dare is a regular on Citytv's Cityline, giving viewers the inside track on what's new and trending. So it's no surprise that his home is a showcase of style.
By Laura Bickle | 2 minute read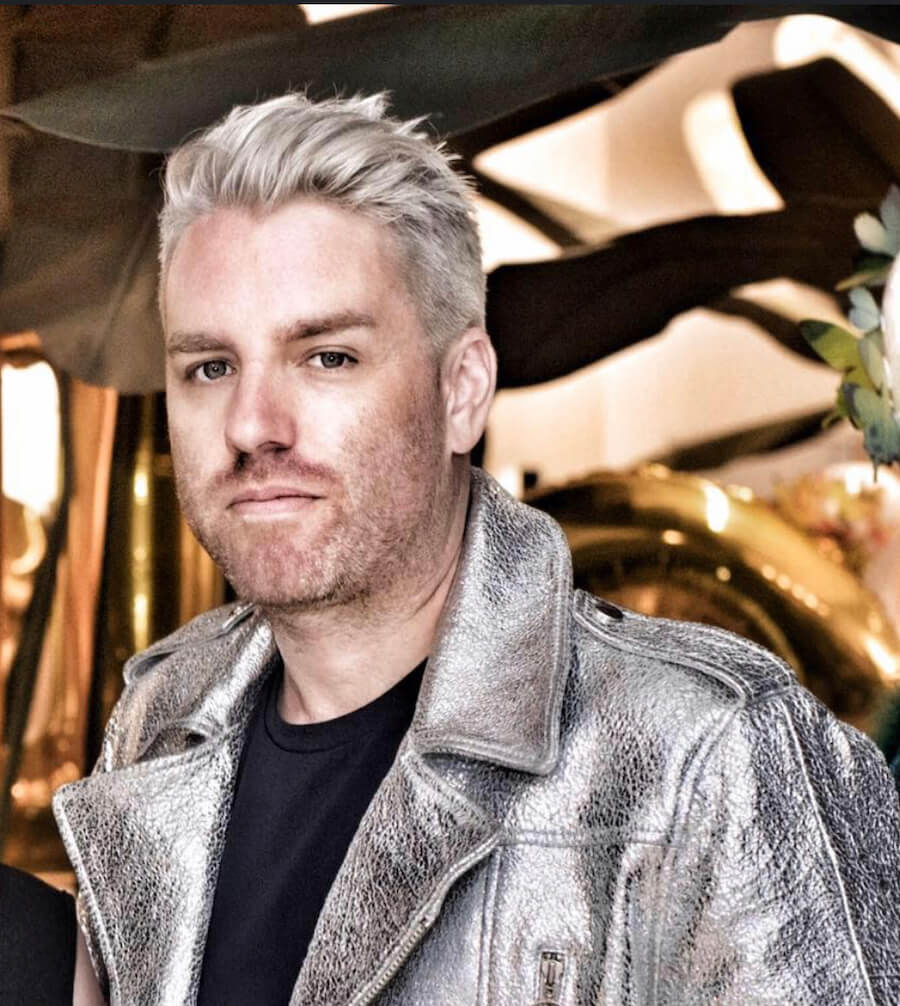 "I was inspired by the glam of the '70s, which is making a huge comeback in interiors."
What and where is your favourite room?
My living room in our home in Toronto. It has lots of light and a great view of Trinity Bellwoods Park.
–
What was the inspiration behind creating the room?
I was inspired by the glam of the '70s, which is making a huge comeback in interiors. 
–
What were the challenges in creating the room?
It's overly long and narrow (only 10 ft. wide and 25 ft. long) and has no architectural detail. Plus, there are lots of bland picture windows and very few walls. But I had a few tricks up my sleeve. First, I added a faux fireplace mantel to inject some architectural interest. Second, I opted for a pull-down screen and projector to avoid giving an entire wall to a TV. Third, I opted for a modular sectional to make it feel custom and maximize the space. I then made faux metal window dividers to break up the oversized picture windows and mimic old warehouse-style windows.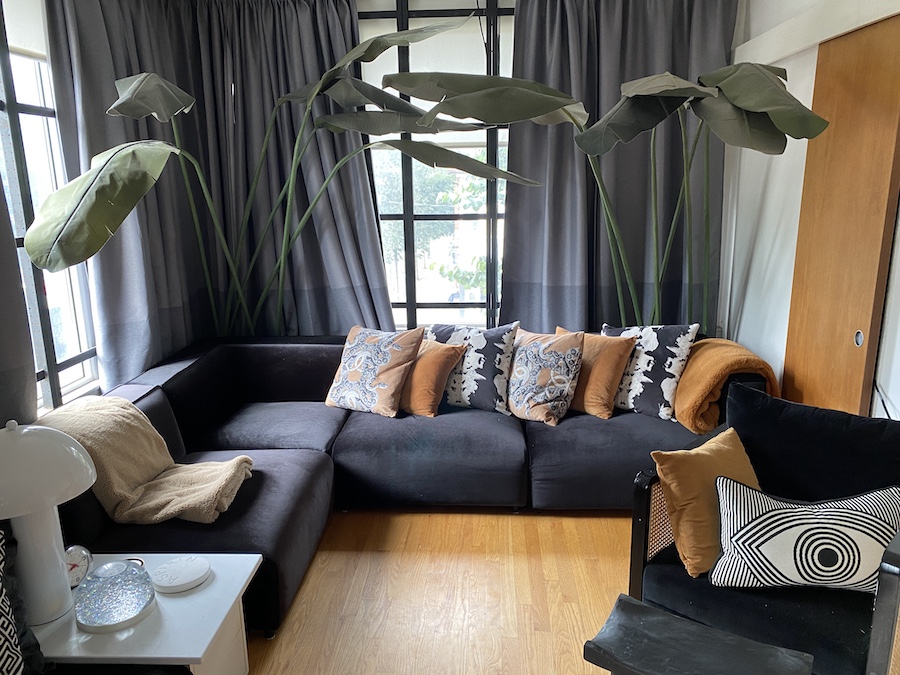 Faux metal window dividers create the illusion of warehouse-style windows, adding architectural interest to otherwise plain-looking picture windows. Photo: Christian Dare
We put the real back in real estate.
Join Wahi today and find out how easy it is to get real estate in Ontario.
What are your favourite features of the room?
The ornate faux fireplace gives instant glam and warmth to the white box of a room.
–
How does this room make you feel?
Cozy, chic, and a little glam. It is the perfect setting for a cocktail party or a relaxing at-home movie night.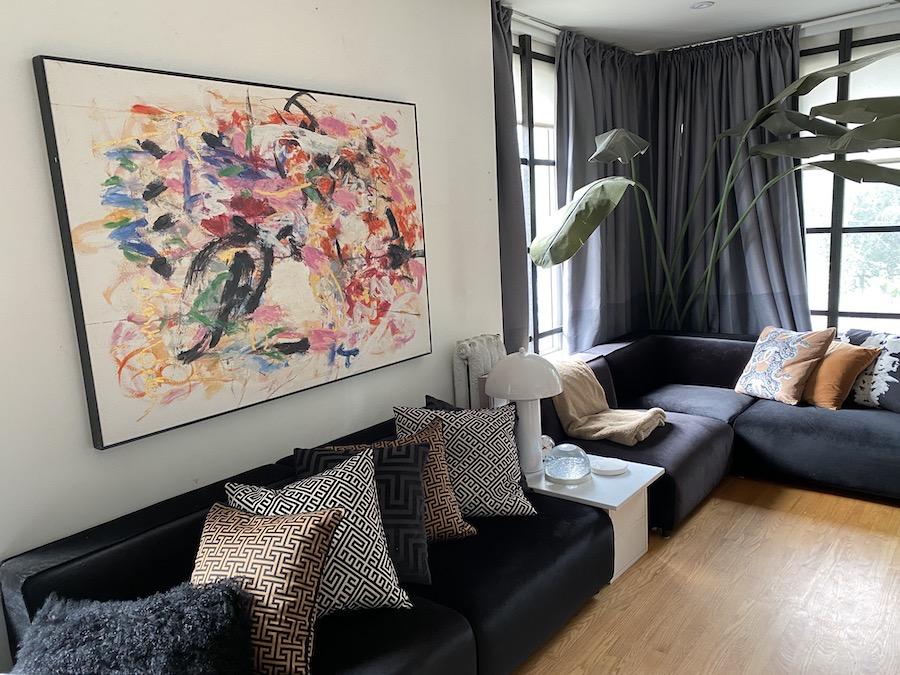 The white door adds visual interest next to the black walls adorned with antique art.
Describe a favourite moment in this room.
Our annual holiday parties — a wonderful gathering of friends and families. Great chats, great cocktails and a great ambience.